Features
9 Struggles Only Girls With A 'Mataray' Face Will Understand
This is my happy face, okay?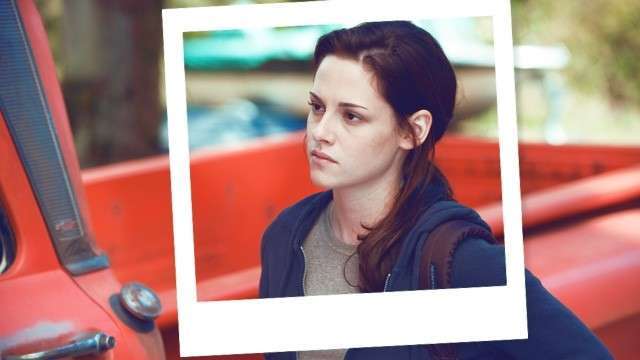 IMAGE Summit Entertainment
People will never understand how it's hard to have a mataray face or an RBF (resting b*tch face). You're easily misconstrued and judged based on your expression, when in reality, you're actually a very sweet and nice girl! It's not your fault that you were born with what they call an "unhappy" face. So if you know someone who has a mataray face, or if you're that someone. Then you'll surely relate to these struggles that only girls like you can understand!
People immediately think you don't like them.
That's why they don't talk to you often, but the truth is you're just hesitant to be the first one to start a conversation because you think they're the ones who don't like you.
And after months of knowing each other, they tell you "I actually thought you were maldita when I first met you!"
It's such a struggle because you want to have a first good impression, but your face always gets in the way. LOL!
ADVERTISEMENT - CONTINUE READING BELOW
Being a friendly girl is hard.
You're actually the kind of girl who loves making friends, but people think it's the other way around because you look unapproachable to them.
You always get asked questions like "Are you okay?" or "Are you mad at me?" 
It gets tiring to constantly let people know that you're fine. But when they don't stop asking: your always-looking-annoyed face turns into your actual annoyed face, and it doesn't look good.
CONTINUE READING BELOW
Recommended Videos
Sometimes, people tell you to smile more.
You always smile. For some reason, people just don't seem to notice it, to the point where you start asking yourself: how much effort should I put into my smile, so people would stop telling me to smile more?
Your friends take your jokes seriously.
Most of the time, they think you're being sarcastic, which you admit comes naturally to you, but sometimes you're just really trying to be funny!
ADVERTISEMENT - CONTINUE READING BELOW
You've learned to fake a smile (or enthusiasm).
Just so people won't think you're uninterested; especially, when you have a class presentation. Or meeting. People don't know how exhausted your cheeks are from smiling too long. Hello, wrinkles!
No one knows if you're in a bad mood or not.
It's kinda sad because sometimes, you're really in a bad mood today. But people think it's just a normal day for you. You need some comforting and loving, too!
At the end of the day, having a mataray face is fun! 
People don't usually underestimate you, and it won't be hard for you to look fierce because your face is already like that!
At the end of the day, just remember that you don't have to prove anything to anyone, and pretend to be someone that you're not. It's your face—you're beautiful, so be unapologetic about it!
The group has provided assistance to around 248 students so far, and has raised more than P1 million in crowdsourced donations.
She had to fly back to Japan during GCQ.
You can apply to join, or nominate someone you think needs one.
Only 10% of the world population are lefties.
He's practically like Mike Ross (minus all the fraud and deception).
The project was organized in Oriental Mindoro.
Online classes aren't easy at all.
That right about crushes our Joey King and Taylor Zakhar Perez dating dreams.
Try this hack and find the right toner for you.
Sadya or just a pure mistake?
Is law school something you want to pursue?
From The Candy Bulletin Community