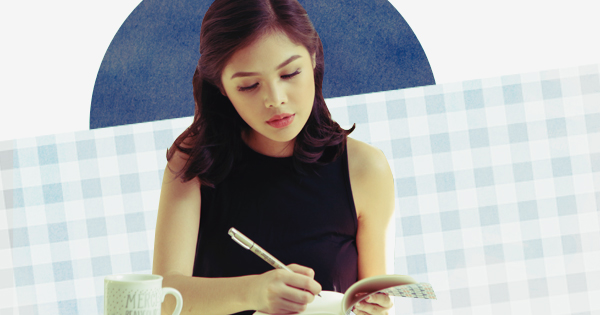 Since most of us are back to school again, it's time to embrace all those school projects, homework, and requirements once more. School papers can be tedious to do especially when you've just come from a long break and it feels like your brain cells aren't quite ready to write that really long essay. Don't worry, we've got you covered! Here are some tips to conquer that essay without stressing yourself out too much.
1 Choose a topic that you feel strongly about.
The reason why most papers can be gruesome and tiring to do is because most of the time, we don't feel connected to what we're writing about. It's easier to write about something that you feel really strong about because then all your emotions would flow and you know that you have something to say. Make sure you clearly state your topic because your whole essay will revolve around this.
ADVERTISEMENT - CONTINUE READING BELOW
2 Read and research.
Before you start writing, make sure you've researched well enough about your topic so that when you begin writing, you'll just keep going with the flow and you won't feel stressed to look for more information. Doing this beforehand helps you filter the data that's essential to your topic. Look for specific information so that your paper won't jump from one thing to another and so that your scope won't be too large to handle.
ADVERTISEMENT - CONTINUE READING BELOW
3 Plan out when you're going to do it.
Students tend to cram their essays a night before the deadline or at the very last minute. This is one of the big reasons why you get so stressed with writing your paper and then feeling really tired after finishing it. To conquer this, you should plan beforehand when and where you're going to write your paper. Are you going to write it in one go? Or are you going to divide the task into doable chunks every day? It's all up to you. Be proactive and know the deadline for your paper so you won't pass it late. This also helps you get ready for the intense writing you're about to do–you can clean up your desk before you write or you can go to your nearest café and choose to write there. This way you won't get as distracted and you're on top of your work load!
ADVERTISEMENT - CONTINUE READING BELOW
4 Brain dump!
Take ten minutes to just write about whatever you feel, whatever you think about the topic, and don't stop. Time yourself so that you keep going. The reason you're doing this is to be able to get your creativity and mind flowing, so don't pause to correct your grammar, or to correct a word. Just keep writing. You'll find that you'll be able to see what you want to say when you've written all your thoughts down. This helps you get in the mood to write and finish your paper.
5 Organize your thoughts.
Now that you've written down whatever thought you had about the topic, it's time to organize your thoughts and clean up whatever you've written. Bring out your handy thesaurus or dictionary to look for words that'll help you convey your message better. Don't like a certain sentence you wrote? This is the perfect time to change it. You can add more ideas to you paper or take some out, whatever tickles your fancy. Take as much time as you need. You can also make an essay plan that will help you sort out everything your paper.
ADVERTISEMENT - CONTINUE READING BELOW
6 Take breaks.
Some people say taking breaks is just wasting time but it's better to take breaks in between 30 to 40 minutes of writing so you won't feel drained. You can do the POMODORO technique, wherein you have serious writing for 20 to 30 minutes and then take a 5-minute break and then do it again. Breaks help your brain relax for a while so you won't feel stressed or aggravated. It keeps you feeling refreshed and energized so you have lots of energy left to finish your paper. Taking breaks can also help you spot out errors in your paper that you may not have noticed before. Just be sure that your breaks are also productive. Drink water, or dance, or just walk around for a bit. Do not—we repeat—do not just idly spend time on social media sites because it may distract you.
7 Edit—a lot!
When you're done writing your whole paper, it's time to edit and check for corrections. One useful tip for you: Oopt for double-space margins when you're going to edit so you won't be confused which sentence you're changing and you can see and read much better. Don't forget to check for spelling errors!
ADVERTISEMENT - CONTINUE READING BELOW
8 Take a break from social media.
During the whole time you're writing your paper, why don't you take a break from your phone. You can put it on silent mode, do not disturb mode for iPhone users, or just turn it off. This lessens distractions around you and allows you to focus on what you're doing.
9 Read your work.
Now that you're finished, read your work! Do all the sentences flow well? Are there any other things that you'd like to add? Make sure to still keep your eyes out for some corrections that you may have missed. After that, it's time to celebrate!
These are just some of our tips to make things a lot easier for you! Remember that you can't write a perfect essay all in one go, it takes time and effort so be patient, Candy Girls! The more you practice, the easier it will get!
ADVERTISEMENT - CONTINUE READING BELOW
We'd love to hear from you guys! What are some of the things you do before you start writing your papers? Share them in the comments below!