Features
8 Tips to Prepare You for Manual and Online Enlistment
It's that time of the year again!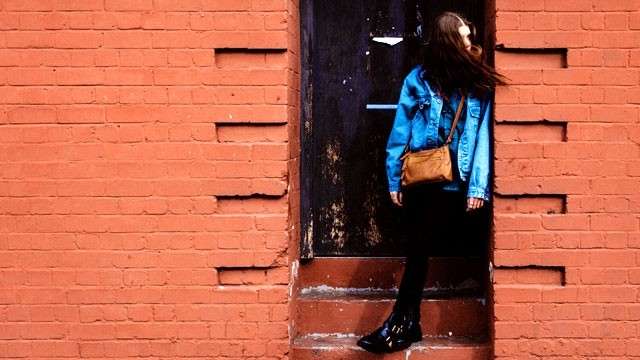 IMAGE Unsplash
Enlistment period—that time of the year when students are ready to claw each other's eyes out just to get the subjects (or professors) they want for the next school year. This may seem exaggerated (which it is, maybe) but it's not far from the truth as students need to prepare themselves because it's definitely a race of sorts for the most convenient class schedule.
Enlisting may differ depending on the school you are in. Some go through online enlistment while others have to endure a manual enlistment. Sometimes, a student has to go through both. Either way, the end goal is the same: get the dream schedule for the next semester.
To make enlisting a bit bearable, here are tips you need to survive the enlistment process:
ONLINE ENLISTMENT
Make sure you have stable Wi-Fi connection.
One of the most important things you have to make sure of is to have stable Wi-Fi so you can access the website and get the classes you want right away.
ADVERTISEMENT - CONTINUE READING BELOW
Know the codes of the subject you're going to take.
This is to make finding your subjects in the website easier. You don't have the luxury of losing precious time searching for every subject that you need. It is also better if you prioritize enlisting yourself in the subjects that students tend to get the most so you'll get a slot.
Fix your schedule.
Making your schedule beforehand will help you navigate through the system quicker so that your enlistment will go on more smoothly. Don't to forget to make a back-up plan, too.
Wake up early.
If you don't want to miss out on getting the most convenient classes for you, wake up at least an hour before online enlistment. This is advisable so you can prepare for when they open up the enlistment and you can get first dibs on the subjects.
Trust the system.
The website will lag, trust me. There's no getting out of it—imagine hundreds of students who are also hoping to get great slots all at the same time! You just have to wait patiently and pray that the system is doing its job of processing your subjects, no matter how excruciatingly painful it may be.
ADVERTISEMENT - CONTINUE READING BELOW
MANUAL ENLISTMENT
Fall in line early.
It's best to line up at least 1 to 2 hours before the registrar opens because, seriously, the line is going to be really, really long. It can take hours just to get one subject, so it's best to go as early as possible.
Prepare back-up subjects.
The sad truth in life (and enlistment) is that won't always get what you want. You might not get all the subjects that you want to take for the semester, but life goes on. Make sure to have other subjects or classes in mind that you can take if the class you want isn't available anymore.
Bring the necessities.
Prepare to be in line for hours, so it's best to bring some food and water so you won't get hungry or dehydrated. Also bring a fan and an umbrella just in case, as well as other things you might need.
Happy enlisting, Candy Girls!
While there is still a long way to go, it's become so much easier to find like-minded people who share the same cause.
It's a game for those who love to play around and break the rules.
Truth is, you don't need to spend a lot to achieve the feed of your dreams or build your portfolio.
Now's your chance to give back.
What's 'savings?' We only know 'merch.'
Feel good by smelling good, without shelling out a big chunk of your allowance!
Ward of the bad juju with the auspicious color red and the happy mouse.
Geraldine is part of Candy Rookies 2020, a group of influential and aspirational college students handpicked to represent #GenerationCandy in the year to come.
Looking to sport the long-haired look?
It's actually not an either-or situation.