How is your school year so far, Candy Girls? Since some of you are probably on your freshman year in college, we've put together this list to spill some secrets and tell you some hard truths about college. Read on and say goodbye to the naïve freshman in you!
 1  Sleep is for the privileged, non-cramming few.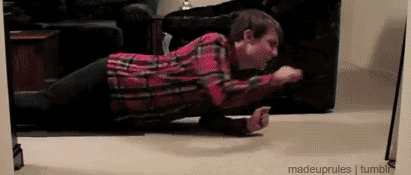 via giphy.com
Sleep, that beautiful thing you ignored and tried to get away from in your childhood, will be a precious thing once you enter college. Sure, it's easy to say that you'll finish your requirements days before their deadline, but we understand that life gets in the way. But when hell week comes and you're neck deep in papers and exams, you'll find yourself longing for the regular afternoon naps your mom always forced you to take.
 2  You'll be stress eating a lot.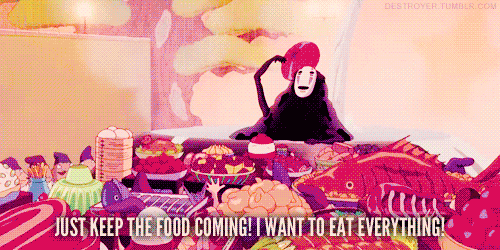 via giphy.com
ADVERTISEMENT - CONTINUE READING BELOW
We're sure it's no secret that college is a lot harder than high school, and it's true. What better way to cope with stress than to eat? We're talking comfort food overload, from pancakes to burgers, which is probably why cafes and restaurants surround universities. Before you start gasping at all the calories, we assure you that it's okay to indulge yourself once in a while. College is hard work, and you need to treat yourself for seeing it through.
 3  Tiis-ganda outfits will be harder to pull off.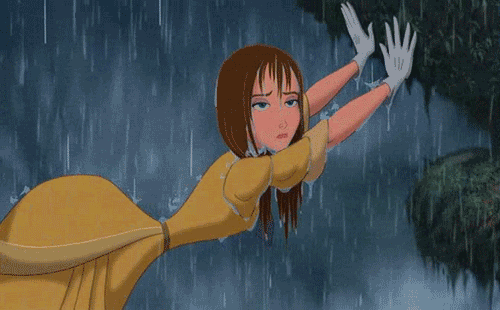 via giphy.com
In the Philippines where the rainy season brings suspension of classes with every typhoon, college students are expected to be waterproof. And when you're not worrying how you'll get home with the overcrowded transportation and flooded streets, the humidity of our usual weather will make you drip with sweat sooner than you can say fashion. In college where the campuses are bigger and you're expected to walk to and from buildings, it's best to stick to outfits that are comfortable and practical. Don't worry, you can always dress colourfully, or pile lots of accessories. Just be sure that every item of clothing you have on is weather-friendly.
 4  Enrolling is like The Hunger Games.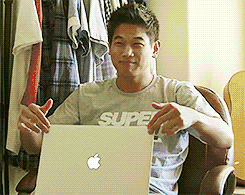 via giphy.com
Especially if you're studying in a school where you can choose your subjects per semester. College enlistment is usually done online, so your fate depends on how fast you click. Gone are the high school enrolment days when you'd just go to the registrar and see your sections; now, you have to fight for every slot. Like what Effie Trinket says, "May the odds be ever in your favor."
 5  Waking up in the morning will be harder.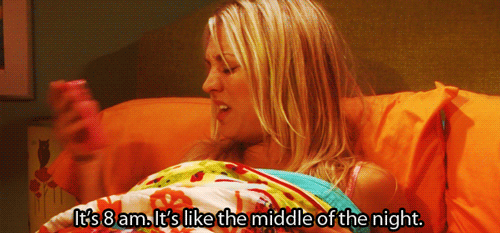 via giphy.com
ADVERTISEMENT - CONTINUE READING BELOW
Because you'll be given more freedom to choose your subjects and schedules in college, you'll probably prefer the afternoon classes. But with all the all-nighters you'll be pulling and the occasional morning class that ruins your perfect schedule, you'll end up pressing snooze on your alarm and wish you could spend the day in.
 6  The library will be your new best friend.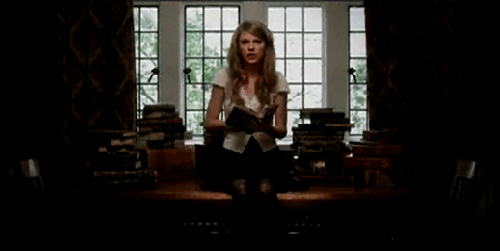 via giphy.com
Before you roll your eyes, hear us out. Most universities have well-stacked libraries that will be perfect for those all-out researching sessions. Some universities also offer free computer use in their libraries, so you can be free from lugging your laptop around. Some universities also offer a specific amount of free printing in their libraries – see, the possibilities are endless (just ensure what perks your library actually offer, though)! If anything, the library is always cold, perfect for quick naps, um, we mean studying.
 7  Upperclassmen are actually nice.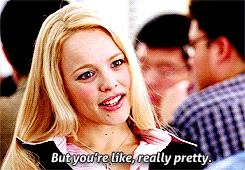 via giphy.com
Movies tend to represent upperclassmen as pranksters always preying on the freshmen, but that's not usually the case. Sure, some upperclassmen really are pranksters, but most of them are harmless. If you make friends with them, you'll find out that they're actually helpful, especially in teaching you the ins and outs of your university.
 8  Memorizing every lesson won't work.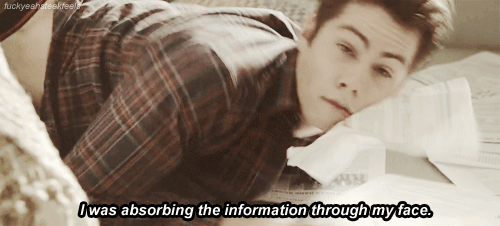 via giphy.com
ADVERTISEMENT - CONTINUE READING BELOW
Most students, especially in high school, are probably guilty of blindly memorizing concepts just to pass exams. In college, expect learning that goes deeper than facts. Classes will usually comprise of professors expecting class participation, so it's best that you keep up with the lessons. There will be more oral exams and essay questions in college, but take it as a challenge to ensure that you understood everything.
We know that college may seem hard, but trust us, with the right balance of studying and social life, it can turn out to be the best years of your student life. Good luck, Candy girls!