Features
8 Things That'll Surely Happen on Your First Day Back in School
"Umitim ka ng sobra."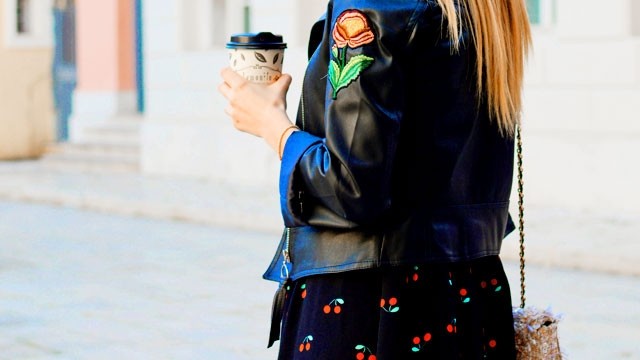 IMAGE Unsplash
It's back-to-school season for those whose school's academic calendars have been affected by the shift. As usual, there is no escaping the early hours and piles of schoolwork that the new school year awaits, but we're saving that for later. For now, here are best (and a few of not-so good) things about being back in school that we can all totally relate to. 
The no-sleep battle.
It's one of the many emotions you get the night before your first day in school and you feel this kind of excitement. It's the kind that is always going to be there despite being in school for God knows how long. You get so pumped imagining the fun times you'll have with your squad that you forget the upcoming workload.
Back at it again with the squad.
The first day back in school feels like having a family reunion with your group of friends. You're literally hugging and screaming even if you just saw each other the day before. As expected savage comments like, "Bes, ba't parang tumaba ka?", "Umitim ka ng sobra," or "Ang ganda mo ngayon. Siguro meron ka nang pinopormahan?" are inevitable.
ADVERTISEMENT - CONTINUE READING BELOW
S in in supplies stands for "sharing."
During your first week in school, you're over prepared with your new set of supplies like pad paper, ball pens, and books. You promise yourself you won't lose or waste any of them, but at the end of the year, you find yourself asking for paper and a pen just to do your last-minute homework.
Friend or teacher?
You know the predicament of trying to figure out how to act around your favorite teacher? You've spent months (or even years) getting to know them and having them give you chances that they become your friend over time. Now you have no idea how to stop acting tropa with them.
Awkward ice breakers.
Of course, what's back to school without new teachers, new students, and very awkward icebreakers? You have to stand up and repeat the same thing you said last year about yourself for the sake of the new students and teachers. 
Ballin' with your baon.
Don't kid yourself. Aside from being back with your friends, another thing that's the most exciting about being back in school is the fact you finally got some money to spend or save up. This is probably the only time your parents would give you any cash because essentially you're going to need it for food, supplies, and/or commuting. You and I both know that is not what you spend it on.
ADVERTISEMENT - CONTINUE READING BELOW
The tipid strategy
The "tipid strategy" is basically getting the amount of food that will both satisfy your cravings and fit your budget. You're playing the game of finding out if this meal is too expensive or not. You make a silent prayer that the cafeteria didn't increase their food prices.
Summer regrets
Once all the catching up is over and actual school starts, you begin to regret coming back because now you just want to stay at home and binge watch your favorite shows. Or hang out with friends—anything that's better than being back in school!
What do you feel most excited about being back in school? Let us know in the comments below!
Iced, hot, and frapuccino-style!
Achieve that crunchy Chickenjoy skin.
What if CLOY is really based on a Pinoy teleserye?
Have you tried this internet-famous drink?
The local brand has partnered with charity organization Give PH to help with the donations.
If you're desperate for a cut, YouTube is your best friend.
She recently sang it again during an Instagram Live with husband Taylor Goldsmith!
They also had a short jam session!
"I was genuinely afraid I would die, because that is what it felt like."
If you haven't already picked up on that.