Features
8 Struggles Every Girl Who Says Yes To Everything Can Relate To
Because the word no is not in our dictionary.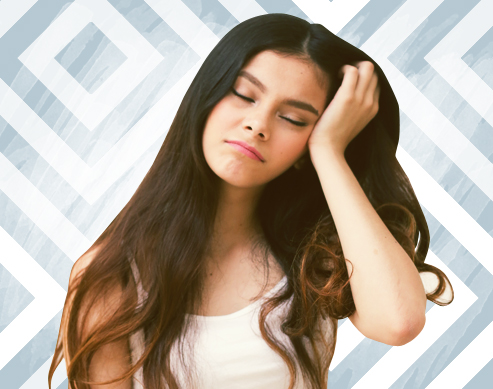 PHOTOS Majoy Siason
We've all said yes to something even if it was totally against our will to do it because we just can't seem to say that one word–no. Turning down someone is something you find really uncomfortable. How do you say no to a person who needs your help, right? But if you are able to FINALLY say it , how do you feel less guilty? Don't worry, Candy Girls, we've all been through that tough situation and we totes understand you. Below are a few more struggles every yes-man can relate to.
1 People come to you for favors because you always, ALWAYS, say yes.
Suddenly you're just the go-to-person when people need an extra hand, may it be for that group activity you're working on or for that last minute event headed by your organization.
2 Time management is your worst enemy.
Rejecting invitations is something you just find hard doing. How can you say no to a person who wanted you to be with them, right? Until the day finally comes and you just realized that you said yes to three events! But hey, do you know what's worse than managing your time? Creating that message saying that you can't make it!
ADVERTISEMENT - CONTINUE READING BELOW
CONTINUE READING BELOW
Recommended Videos
3 You can't save up because you can't say no to, well, everything.
Your friends come to you when they need help in selling baked goods for their fund raising activity because they know that you can't resist their charm (and the brownies they're selling). Oh, and remember that sales lady who talked you into buying something you really didn't need but since she really put an effort into selling you the product, you just didn't want to offend her by saying no? Bye savings!
4 You feel taken advantage of.
Some days you get emotional and tend to overthink. You might even question whether your friends really like you or if they're just befriending you because you're so nice to them.
5 Sometimes you are forced to do something you actually don't want to do.
There are times when you feel pressured by your friends to say yes because you don't want to be the KJ in the group or you don't want to miss out, but remember Candy Girls, this is a big no-no. You should not do anything that makes you uncomfortable.
ADVERTISEMENT - CONTINUE READING BELOW
6 Keeping your promise to yourself to say no next time is like saying you're going to start your diet tomorrow.
We all know how that turned out.
7 When you want to say no... but you can't.
Right before making a decision, you have an internal argument with yourself on whether you should say yes or no, which is one of the worst 30 seconds because the person is right there, in front of you, with puppy dog eyes, waiting for your decision. You know you have a lot of things on your plate already and you want to say the N-word, but you're thinking of how you're going to say it nicely and without offending the person. But she's your friend and she really looks like she needs a helping hand and without you even knowing it, you just nodded and said yes, yet again.
8 But when you finally had the guts to say 'no', guilt eats you up afterwards.
ADVERTISEMENT - CONTINUE READING BELOW
Yep, you did it. The word no came out of your mouth like word vomit. But nope, the struggle doesn't end there. Next stop–the guilt trip. Did I come off too rude? Is she mad at me? Am I selfish? Should I just have said yes? These are the questions that run through your mind the whole day even if the person you said no to assures you, maybe more than one time, that it's okay. Saying no to a person just really isn't your thing and you feel sad and terrible.
We understand that saying no, especially to a friend, is super hard and you really don't want to come off as rude or unkind, but sometimes, you just have to learn how to stop saying yes and say no when you feel that it's the right thing to say. Instead of thinking about the one thing you said no to, why not think about the many things you are saying yes to like saying yes to less stress, me time and sleeping early? Because if there's one thing in this world that is acceptable to say yes to, it will always be to your bed (and maybe, pizza).
ADVERTISEMENT - CONTINUE READING BELOW
Have you ever experienced these things? Share your thoughts below and let's chat!
'Jowa, jowa, jowa.' --Teddie
They were once Green Archers.
South Korea's revised law will give pop culture artists a chance to delay their military service.
According to a new study.
"I love that I am trans. And I love that I am queer."
It's not just about your face shape!
"If I don't want to be taken a video of, I don't have to be."
From award-winning actors to top musicians.
Plus other things to know about the video game streamer.
Have you been dreaming of this trendy hair color?
From The Candy Bulletin Community