Congratulations, you finally made it to university life! We're pretty sure you're having mixed emotions—your excitement is uncontainable but at the same time, there's this uneasy feeling at the pit of your stomach. In fact, it's all a bit overwhelming. You're leaving the comforts of high school and getting into a whole new world. One of the questions probably running inside your head is "Will I ever make friends on my first day?" The answer is, most definitely yes! In fact, we're giving you the lowdown on the friends you'll be making on your big day.
1 The one who arranged a block meet-up.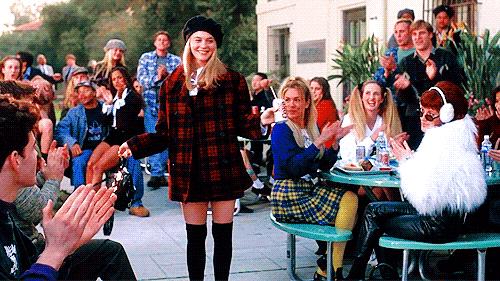 via giphy.com
ADVERTISEMENT - CONTINUE READING BELOW
Nowadays, everything is possible with social media. Including, virtually making friends even without actually meeting each other in person. Trust me, you'll forever be grateful to that one person who makes a Facebook group for your block beforehand and arranges a meet-up session for everyone come first day of classes. The groundwork has already been laid out for you so everything kind of flows naturally when you meet face to face. Instant friend right there!
2 The one who's as lost as you are.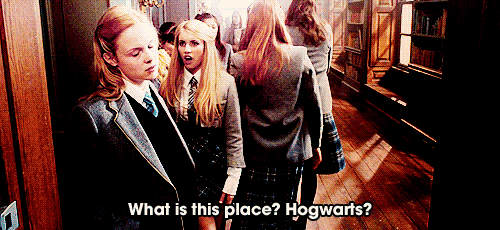 via giphy.com
ADVERTISEMENT - CONTINUE READING BELOW
You've been walking around in circles at the campus for the past 30 minutes or so, looking for where the freshman orientation or the next class will be. Just when you ask the guard for the nth time where that certain hall or building is, someone comes up to you, as lost as you are, with the same question. Oh, and it just so happens you're in the same first period, too. Suddenly getting lost in the university grounds doesn't feel so bad after all.
3 The kid of your mom's newfound friend.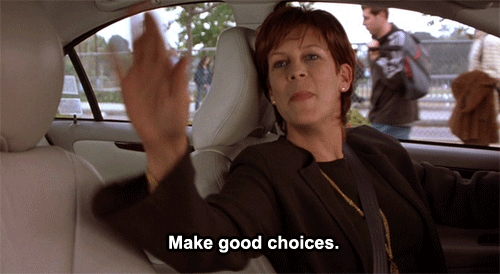 via giphy.com
ADVERTISEMENT - CONTINUE READING BELOW
Your first day of college is just as huge as a moment for your parents. They will offer to walk you to your class or to the entrance of your building or even just the gate of your new campus. Then, they go all @TitasofManila real quick when they meet a fellow parent and chat it up with them. You begin to wonder how your mom is so good at making friends so fast when she introduces you to her new parent-friend which leads to that parent introducing their kid. Hey, that kid right there has a lot of friend potential, don't you think? All together now, "thankyou mom"!
4 Your seatmate when alphabetically arranged.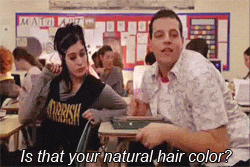 via giphy.com
ADVERTISEMENT - CONTINUE READING BELOW
Some professors choose to have a permanent seat plan for the semester. Thus, seating arrangements where everyone in class is alphabetically arranged. It's the start of something new from that point on. Meet your last minute review buddy or the automatic person you talk to when waiting for your late prof or when the
teacher gets too boring. The best part of it all is that he or she is just an arm's length away.
5 The class clown.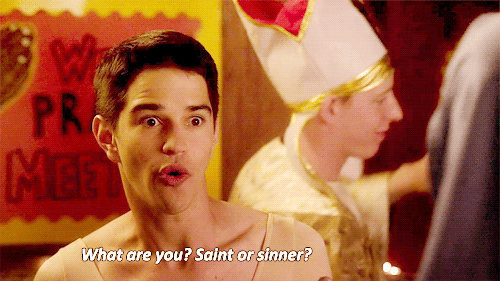 via giphy.com
ADVERTISEMENT - CONTINUE READING BELOW
Also known as the life of the party or, more appropriately speaking, the life of the classroom, every class is sure to have this, even on the first day! This person breaks the ice in the room and will instantly make you feel at ease. The class clown will crack a joke or two to make your day. You'll feel right at home with this one.
6 The one who always initiates something in class.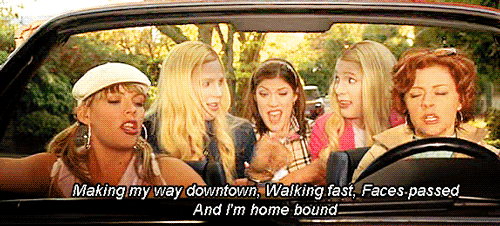 via giphy.com
ADVERTISEMENT - CONTINUE READING BELOW
This person's favorite words run along the lines of tara or "uy, sali ka?" He or she will always find ways to get everyone involved and makes it a point that no one is left out. Whether it's starting a game or a jamming session, getting people in a circle to say a little something about themselves, inviting you to eat out for lunch break or suggesting a hang-out spot or activity even if you barely know each other, this person will always keep the ball rolling for those simple getting-to-know gestures.
7 The one who asks for a bite of your food.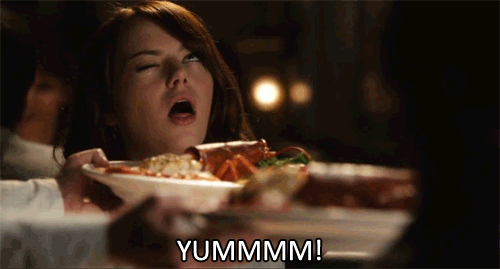 via giphy.com
ADVERTISEMENT - CONTINUE READING BELOW
You bring out your fave snack to munch on while passing the time away (or, let's be honest, to have something to do because you're not that comfortable with anyone in class yet). Suddenly, you hear this person approach you to ask for a bite. Don't say no. Believe it or not, food can do wonders in striking up a conversation. Who knows? This can be the beginning of a beautiful, beyond-college friendship.
8 The one who you instantly vibe with.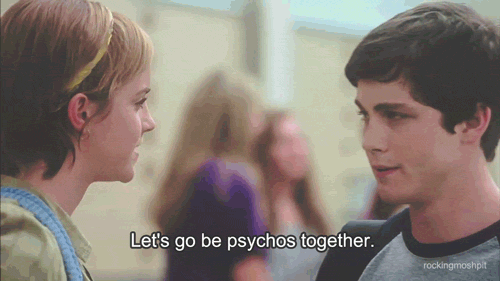 via giphy.com
ADVERTISEMENT - CONTINUE READING BELOW
When your ears prick up at the sound of first day friendly chatter from someone who shares the same fandom, movies, music, or tv shows that you absolutely love, you know you've found someone you can connect with. It's crazy how you also have this same wavelength in your convos—it's almost as if you found your long-lost twin. Next thing you know, there's talks about shared dreams and similar passions. What better friend to make than someone who just gets you, right?