Features
Here's How to Keep Homesickness at Bay When You're Studying Away from Home
Read this if you miss the fam so bad.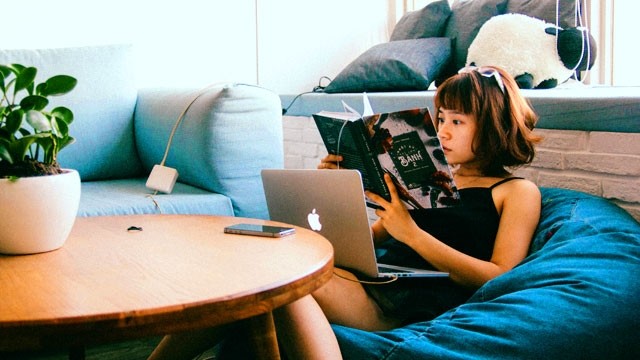 IMAGE unsplash.com ART Clare Magno
Students usually pick a school close to where they live but some are willing to study far from home in order to get the best quality of education or pursue a course. But when you study far from home and only get to go home once a week (or even once a month), you can't avoid being homesick. Here are six ways to get rid of the homesickness until it's time for you to go back home again.
Keep yourself busy.
Distract yourself by doing all things school: study for a quiz, work on your projects, research, and make sure you do well in everything you do. That alone is enough to keep your homesickness at bay.
Binge-watch movies or series.
If your schoolwork isn't demanding enough to keep you from missing home, watch movies or series. It will divert you from thinking about home and missing it especially during a slow week. Before you know it, it's the sem break and it's time for you to go back home again.
ADVERTISEMENT - CONTINUE READING BELOW
Listen to music you usually play at home.
Listen to the songs you would usually play in your room to make you forget that you're a hundred miles away from home. For some people, it might make the homesickness worse, but for others, it could make them feel closer to home.
Spend time with friends who share the same feeling as you.
Hang with friends who are also studying away from home and share the feeling of being homesick. You won't feel alone when you spend time with them because they become your family away from home.
Eat at a restaurant that serves your local dish.
Have a meal at a diner that specializes on food from where you're from. By eating local dishes from your hometown, you'll have a sense of familiarity, a sense of home. You can also eat at a place that you and your family frequent during special occasions.
Call your parents (or siblings).
Let's admit it, no matter how old we get, we'll always have those days when we just want to be around our parents even though, at times, they give us so much chores to do. And because you're studying away from them, you tend to miss mom and dad even more. Call them up and tell them you miss them, their voice, and their hugs. Just hearing them speak is enough to make you feel like you're all under the same roof.
ADVERTISEMENT - CONTINUE READING BELOW
Look at your family photos.
Your parents can sometimes be busy and can't take your call. In cases like this, you can look at your vacation photos with the fam that you get to see their faces. It's not the same as getting to talk to them but at least you'll feel less homesick until you get to go back home and see them again.
Want to add to this list? Share your ideas in the comments below!
What if CLOY is really based on a Pinoy teleserye?
Have you tried this internet-famous drink?
The local brand has partnered with charity organization Give PH to help with the donations.
If you're desperate for a cut, YouTube is your best friend.
She recently sang it again during an Instagram Live with husband Taylor Goldsmith!
They also had a short jam session!
"I was genuinely afraid I would die, because that is what it felt like."
If you haven't already picked up on that.
It'll be just like the good, old days-except now, you can watch it any time, anywhere.
Molo has since posted his public apology online via Instagram stories.