Features
7 Things That Are Better Than A Boyfriend
No boyfriend? No problem. Here's a list that will explain why we say so.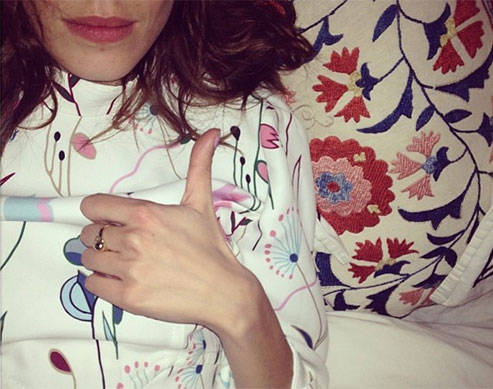 Girls mourning because of a lost love or a broken heart—we see and hear them every day in books, movies, and in real life. To all of these girls, it's time to channel your emotions to more rewarding and beautiful things! Read the list and realize that life is so much more than having a boyfriend.
Studies

via gurl.tumblr.com
ADVERTISEMENT - CONTINUE READING BELOW
Not to sound geeky and preachy, but while we are still in school, we should prioritize our studies. Yes, school work often drains our time and energy, but remember that what you are doing are for the future. Enjoy studying now, there are plenty of time for other things later, anyway.
CONTINUE READING BELOW
Recommended Videos
Friendship
ADVERTISEMENT - CONTINUE READING BELOW
Building friendship and making sure your other relationships are intact are essential to a happy heart. Because while having a boyfriend is not always permanent and may drive you crazy (oopsie), your friends and family will keep you sane. What's more, they are your constant.
Food!
ADVERTISEMENT - CONTINUE READING BELOW
Fries + Pizza + Burger + Ice cream + Cookies + Cupcakes + Chocolates > Boyfriend. Need we say more?
Movies/TV Shows/Books
Troy Bolton. Damon Salvatore. Augustus Waters. We totally understand if you have wished for at least one of the names we mentioned to come to life and that's because it's normal to fall in love with fictional characters. They might never be able to love you back, but at least they can guarantee to never hurt you.
ADVERTISEMENT - CONTINUE READING BELOW
Concerts/Theater plays

via hopelesstaleofalovestruckgirl.tumblr.com
Everything's better live and on stage, don't you think? Concerts and theater plays have the power of making us feel that we are more than just audiences, we are actually part of the show.
Travel
ADVERTISEMENT - CONTINUE READING BELOW
The world is undeniably beautiful and what better way to see it than by traveling? Visiting different places and learning from their culture are some of life's greatest joys.
Fangirl-ing/Happy Crush-ing
Good news: You are in love! Bad news: He is a celebrity or a guy who doesn't know you exist. But who cares? Your celebrity idol or happy crush may be unaware of your existence, at least you can adore him from afar, for as long as you like. The best thing about fangirling and happy crushing is there are no expectations or commitments necessary, just pure affection.
ADVERTISEMENT - CONTINUE READING BELOW
These things may not forever pass for a boyfriend, but admit it, they make life a lot sweeter!
First of all, you will be laughing so hard with each episode. Surprise!
Some important life lessons...
The frustration is real with these dramas!
They also received an award!
They come in five cool colorways!
Coincidentally, Pink Sweat$ got engaged to girlfriend JL Bunny just a day before.
What's more motivating than "studying" with seven Grammy-nominated superstars?
The university was the first school to apply for the limited face-to-face classes in the country.
Why anyone would say something THIS HORRIBLE is beyond me.
From The Candy Bulletin Community