Features
7 Things Only Indecisive Students Can Relate To
The only thing you are probably sure of is that you can relate to these seven things.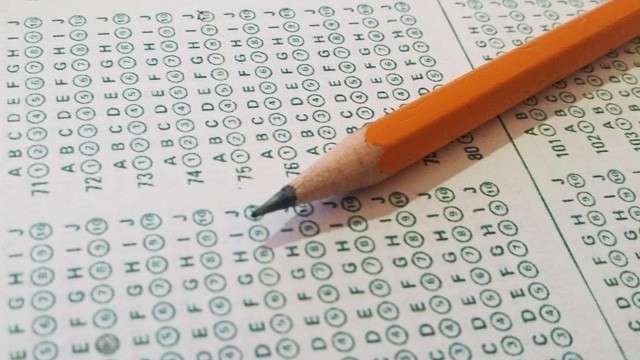 IMAGE pixabay.com
As if school isn't challenging enough, indecisive students also have the following below to deal with. Read through the list and see if you can relate with any of the situations below.
Multiple choice is your least favorite type of exam.
This is actually the hardest type of exam for you and it takes you a loooooooot of minutes to answer a number because you're always torn between choosing two letters. Having options like "none of the above" and "all of the above" don't help either. 
Being ahead of a queue gives you a hard time.
Being ahead of everyone else in a line at the cafeteria or canteen is not just a waste of your time but a waste of others' as well.  You'd make your friends take your place first to give you more time to decide. But when it's already your turn, you still don't know what to get. The ending? You ask the cashier what tastes the yummiest and end up letting her decide for you and regretting it afterwards.
ADVERTISEMENT - CONTINUE READING BELOW
You are never on time.
You're lucky if you have a uniform. But students who don't, often find it hard to choose what outfit to wear—which usually takes hours—only to end up changing the whole outfit after. If you think the struggle ends there, it doesn't, because you have yet to decide on which bag or shoes to pair it with! 
CONTINUE READING BELOW
Recommended Videos
You don't have favorites.
Ice breakers usually annoy you because you get asked things you don't have ready answers to. One of the hardest questions you always get asked is "What's your favorite color?" You have five colors in mind but you don't know exactly which one's your favorite. But one thing is for sure: you have a certain fave for a day but you that doesn't make the others your less favorite in this lifetime.
Graded recitations are the worst.
It's not that you didn't study or don't know your lessons, but being put on the spot and getting asked questions with many possible answers makes your mind go blank and your body, frozen. 
ADVERTISEMENT - CONTINUE READING BELOW
You go shopping alone.
Whether it's shopping for school supplies, clothes, or grocery items for your dorm, you almost always do them by yourself. That's because you have the tendency of checking all the stores possible starting from the first to the last floor of the mall. Not only that, you also have to consider the prices, designs, and many other factors before buying a product. Once you think you've made a decision, you change your mind and end up buying nothing. 
"What if" is and will always be one of your most used words.
"What if I'll regret enrolling in this course?"
"What if I get a failing grade?"
"What if there isn't enough time to do the presentation?"
The thing about you is that you don't rush into making a decision because you're afraid of regretting it. So you weigh things ten times (or more) before finally deciding on something. It almost always takes you an eternity to make a choice, but every decision you make is thouroughly considered and well thought out. 
ADVERTISEMENT - CONTINUE READING BELOW
Got more to add to the list? Leave a comment below!
Online classes aren't easy at all.
That right about crushes our Joey King and Taylor Zakhar Perez dating dreams.
Try this hack and find the right toner for you.
Sadya or just a pure mistake?
Is law school something you want to pursue?
UST's entrance exam won't be administered this year.
In college, your course doesn't necessarily indicate the industry you'll find yourself in after graduation.
WATCH: Issa BOP: 'Best Of' Playlist episode one!
It's part of their LGU's Basic Education Learning Continuity Plan.
She got the attention of their mayor, Vico Sotto.
From The Candy Bulletin Community