Features
7 Signs You've Found Your Soulmate
Have you?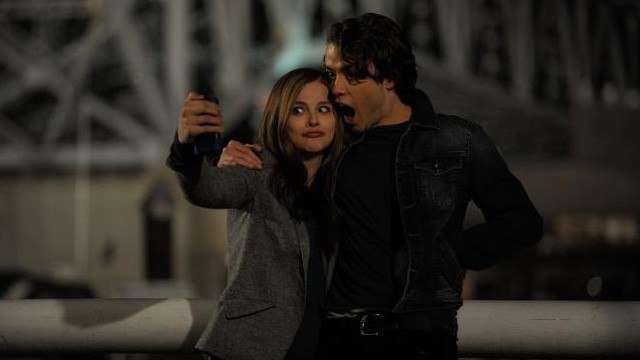 IMAGE New Line Cinema
Soulmates; the thought of it is scary yet fascinating. It's even said that once you enter a room or a crowded place, your soulmate is the one you lay your eyes on or the person you immediately look for because just the mere presence of that person puts your heart at ease. But how do you know you've found your soulmate? Here are the signs you've found yours.
You fall in love at the right time.
Some people say that your soulmate is just around the corner. Maybe he lives across the street, goes to school with you, or is your best friend's cousin whom you've never met. You've been to a lot of places at the same time, but never really had a chance to meet. Or maybe you did and became friends, but didn't get a chance to be familiar with one another because you're dating someone at that moment. This happens. It's because sometimes you meet him at the wrong time. But life will do its wonders once it finally is the right moment. Once this happens, there's a strong sense of familiarity; the feeling like you've known them your whole life.
ADVERTISEMENT - CONTINUE READING BELOW
You're comfortable with each other.
You're never guarded when you talk to him; you say anything that comes up your mind without any worries of him judging you. You don't pretend to be someone else when you're around him because you just get each other so much! You can wear zero make up and sweatpants, and he will still love you the same.
CONTINUE READING BELOW
Recommended Videos
You imagine the future the same way.
It's like your life goals are intertwined. You see the future as a to-be-continued chapter with him; achieving your dreams and traveling the world together. The future doesn't have to have wedding bells in it, putting each other in it is enough.
You give each other some space. 
You respect each other's boundaries. There's no need to know where he is (or be with him) 24/7. You both know that there are days when you want to spend your time separately or do things individually. And that's completely okay with him. There's an undeniable trust and love between the two of you that even time and space apart can't break.
ADVERTISEMENT - CONTINUE READING BELOW
You challenge each other.
When you're with your soulmate, doors of amazing opportunities and adventures just immediately open. It can be challenging to go out of your comfort zone, but this person is going to do it with you. You're a better person with him; this is a bond that only the two of you can understand.
You accept them for who they are.
The things you're afraid to show to anyone because they might think you're weird; your insecurities and flaws, those are the things he willingly wants to see. He fell in love with your uniqueness, because he sees it as something he will never find in another person. And you feel the same way, too.
You found your best friend.
It's rare to about your relationship because you feel so secure and protected by him. You don't have to think about a topic to talk about because the silence around you is comforting. The person you can tell your deepest and darkest secrets to, the person who won't let you be weird alone.
ADVERTISEMENT - CONTINUE READING BELOW
Have you found your soulmate?
She's also a producer for the film.
The sacks were bought from bakeries in Palawan.
Watch them while you can!
But you still need a travel pass if you're coming from Metro Manila.
And she's now one of the local artists featured in PARADISE RISING's debut mixtape.
The vlogger shared how he had been doing after undergoing three chemotherapy sessions.
From ice cream to cake to all sorts of spinoff drinks!
It's not easy, but it's worth it.
This hardworking actress seems to have mastered the art of staying grounded through family.
Thinking of taking up a course that isn't related to your SHS strand?
Yup, you wouldn't believe her net worth.
Bright and Win will work again in a series, not as lovers but as best friends.
From The Candy Bulletin Community