Studying abroad was one of the biggest decisions I had to make during my first few years of college. It sounded exciting to be able to live in a totally different place and meet people from different backgrounds. But at the same time, it sounded like a terrifying idea especially since I would be living away from my friends and family for a long time and I would be missing out on some fun adventures with these special people. After a long existential debate with myself, I finally decided to pursue studying abroad and exaggerations aside, it is one of the best decisions I have ever made in my entire life and I'll tell you why.
1 One word: adventure!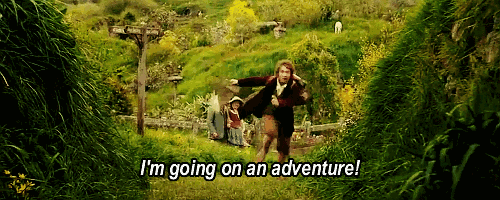 via giphy.com
ADVERTISEMENT - CONTINUE READING BELOW
ADVERTISEMENT - CONTINUE READING BELOW
Don't be afraid of getting lost especially when you're in a big city—it's all about exploring! Visit museums, join school field trips, attend parties, travel within and outside the city you're studying in, eat at a restaurant with a cuisine foreign to your taste buds, go out at night and enjoy the sounds and sights of the city, and just get to know more about the culture of the country you're in! There's so much you can do and explore, all you need is a sense of adventure. You're only young once and now is definitely the best time to get lost and find yourself in your new home for the next few months.
2 Commuting is a breeze.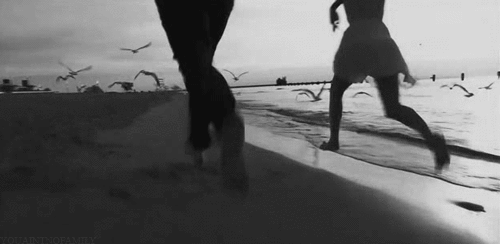 via giphy.com
ADVERTISEMENT - CONTINUE READING BELOW
For more developed countries, commuting is definitely much easier and cheaper if you want to go to areas far from where you live. The subway and bus systems are easily accessible and easy enough to understand once you get the hang of it. Make sure to travel with a friend or someone who knows the language or is familiar with the commuting system so you can pick up some tips and learn more about places you definitely should visit next time around.
3 Food, food, food!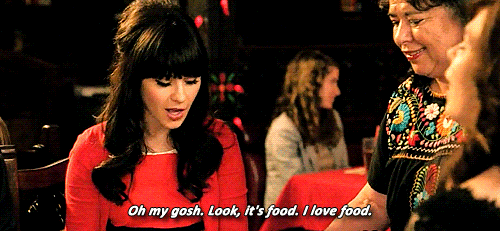 via giphy.com
ADVERTISEMENT - CONTINUE READING BELOW
Don't be afraid to try new things especially when it comes to food! You will encounter bizarre dishes and street food that you would never consider eating in your entire life and you'll never know what it tastes like unless you try. It's a great way to experience the culture of the country you live in and it's a perfect moment to document to show your friends and family back at home the new things you've tried!
4 Shopping!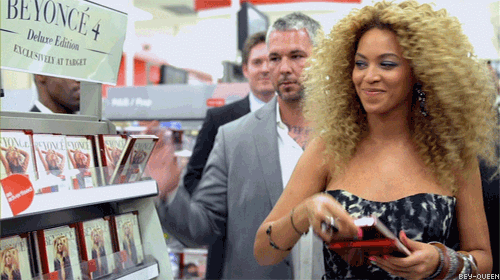 via giphy.com
ADVERTISEMENT - CONTINUE READING BELOW
What's a trip without a little (or a lot of) shopping? Try shopping from markets, underground shops, or stores not available in your home country. Not only will you be able to dress up like a local, you'll have unique finds for when you go back home.
5 Meeting new people.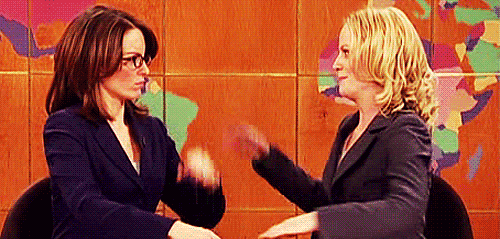 via giphy.com
ADVERTISEMENT - CONTINUE READING BELOW
This is one of the great things about spending time abroad. You get to meet different people from different countries and backgrounds and you'll be surprised at how much you have in common, or even how different your cultures are. You'll be able to meet some amazing people and create connections that could be helpful in the future. Don't be shy when it comes to meeting new people because you're all going through the same thing. All it takes is a little push and openness and you'll be making friends in no time.
6 Every day is a learning experience.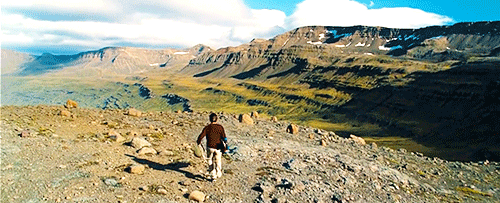 via giphy.com
ADVERTISEMENT - CONTINUE READING BELOW
Got lost in the subway? Ate something way too spicy? Got lost in translation? Don't worry about making a few mistakes. Every place that you go to and every small mishap you encounter should not discourage you from exploring the country you're staying in. It's okay to make mistakes and get a little lost sometimes especially if you're in a country with a completely different language because this is how you learn. You get to know yourself and the people you're with more and it makes for a great story. Don't be afraid to try new things.
7 This will be an experience you'll never forget.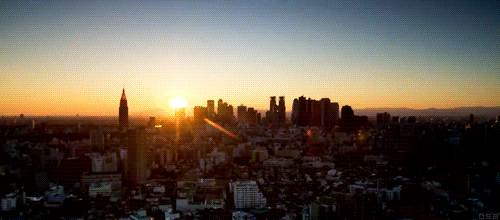 via giphy.com
ADVERTISEMENT - CONTINUE READING BELOW
One semester or one year abroad may seem like a really long time, but time flies by really fast and before you know it, it'll be all over soon. So make the most out of your stay abroad and try everything that your country has to offer. Now's the perfect time to be brave and unleash your inner adventurer, Candy Girl! Take pictures, videos, and keep in touch with the people you meet. Through all these experiences and adventures, studying abroad is the perfect way for you to discover the world and join in on the fun of your new home away from home.
Are you considering stuyding abroad? Just tweet us @candymagdotcom or leave a comment below. We love hearing from you!