Last May 9, Nike Philippines held a successful, first ever and biggest all-women's 10k run (#WeRunMNL) with over 8,000 participants! This race was part of the global Nike Women's Event Series with more than 25 cities included. And for about 40% of the girls, this was their first ever 10k, which definitely proves that fitness and sports has become an active roll in the lifestyle of Filipinas. Being a part of this percentage, this event was proof that there are far more benefits to running a race than just crossing the finish line. In fact, the challenges that come with preparing for a race and actually finishing a race are all such a good experience that it is necessary to join a race, at least once in your life and we list them all down below.
1 It will give you discipline.
Preparing for a race is important, from knowing the proper mindset to training your body for it to be ready for all the challenges in any race. Just like all the Nike training and running club sessions for all the participants before the #WeRunMNL race, it's super important to condition your body for what it's about to go through, which in turn gives you the right physical and mental discipline you need for the run and in your life.
ADVERTISEMENT - CONTINUE READING BELOW
2 It will give you humility.
In such instances such as a race, there are times that you will come across things you're good at and things you're bad at. With all the challenges you will encounter, you will learn to be humble about your capabilities and about your goals.
3 It will give you strength.
But at the same time it will give you an inner strength you never knew you had before, especially during moments where you become uncertain about your next step or stride, literally and figuratively. You will see yourself achieving and accomplishing things you never thought you could, which definitely adds to your strength both physically and mentally.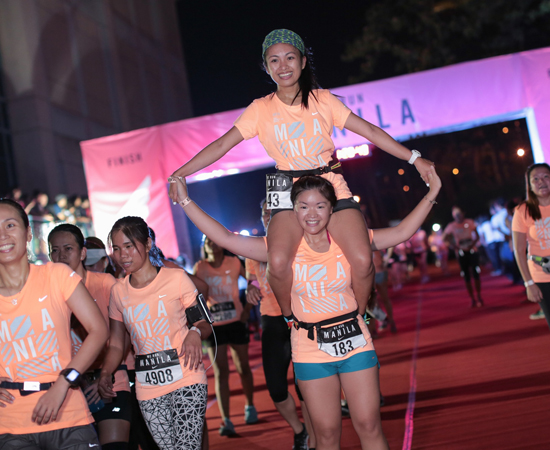 4 It will teach you to never give up.
You will encounter a lot of difficulties that will make you think twice about crossing the finish line, but with all the other empowered women or runners around you, a race will help you learn that giving up is never the answer and you will see a bravery within you that you never knew existed as well.
5 It will strengthen your bond with yourself and your buddy.
Because of everything you go through, you learn more about yourself and you learn to have faith in yourself. You also build a better bond with your buddy who has supported you the whole time. You also learn to become a good support system for your race partner and learn that being the best isn't always the most important thing.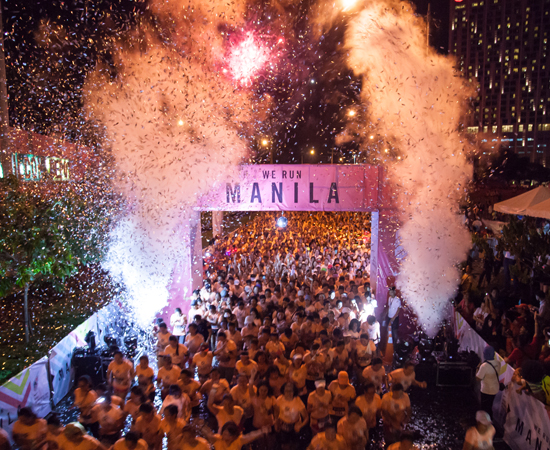 6 It will inspire you to push yourself.
After knowing what you're capable of, you then get a better sense of what else you can achieve, which then becomes your starting point to do more and be better for everything that you are and do.
7 It will give you fulfillment.
There is nothing quite like conquering and acc0mplishing something you were doubtful about. There are so many hurdles and difficulties in every race that after you cross the finish line, you get a sense of fulfillment that is like nothing else because you got there because of your own mind and body–something that no one can ever take from you.
ADVERTISEMENT - CONTINUE READING BELOW
Are you now planning to join a race? Just tweet us @candymagdotcom or leave a comment below. We love hearing from you!