Features
7 Life Skills You Should Know Before Graduating from College
Because we can't panic our way through adulthood, can we?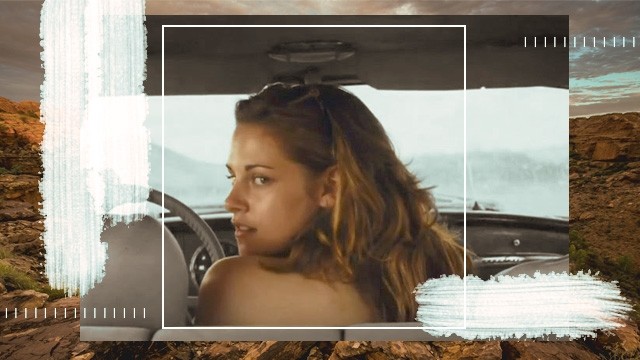 IMAGE Paramount Vantage ART Clare Magno
Hello, adulthood! Before you charge to the great big world with your wide eyes and a pocketful of dreams, make sure that you can handle all the curveballs life throws at you.
Managing your own finances
Handling your own money is the real baptism by fire in the adult world. You won't know how hard it is until you are already paying your credit card, computing your taxes, and doing your monthly budget. It may seem intimidating but you just have to know your way around it and you are good to go. There are loads of finance blogs that will steer you away from pulling off a Rebecca Bloomwood. Once you've established solid ground as a responsible adult you can even try investing to keep your dough growing.
Commuting around the metro
Trim your chances of being stuck in a carmageddon by equipping yourself with commuting know-how! This could save your life when your trusty car decides to stop working or when EDSA is being its usual self and you are already late for an important meeting. Just make sure to put your game face on because you'll have to brave sun, rain, smoke, and seas of commuters just to get from point A to point B and losing your cool is just not cool.
ADVERTISEMENT - CONTINUE READING BELOW
Making a decent meal
Give your microwave a break from all the nuking and go try whipping up a real dish—and no, instant mac and cheese cooked over a stove is not a real meal. Take the extra effort to search for easy recipes (you can also ask you mom for help with her signature dishes) and go do the groceries. We have to admit that it is 10 times the hassle of TV dinners but cooking your own meals will do your health wonders. It might seem super hassle but it will all be worth it once you've taken your first bite. Trust us, you won't have to go back to five-minute mug cakes. Mom would be so proud, too.
Writing professional emails
They say e-mails are the texts of the business world and we totally agree. Once you step foot in the workplace, emails would be your go-to means of correspondence so you have to do it like you really mean business. It's better to practice good e-mail etiquette as early as now so that you won't go sending your boss the emojis even when you're really pleased with how your pitch went.
ADVERTISEMENT - CONTINUE READING BELOW
Saying sorry
Whether you forgot a friend's birthday or you missed a work deadline, you'd have to know how to say sorry like you mean it. Gone are the days when you can get away by using the "I'm just a kid" card. Owning up to your mistakes and apologizing right from the heart could possibly be the most adult thing you could ever do.
Accepting rejection
It's not every day that you'll get to strike gold. You won't always get the job, the raise, or the guy but you'd have to be mature about it. You have to wrap your head around the idea that not everything is meant to be in your life no matter how bad you want them. Use that "no" as a stepping stone to the big "es". Handle rejection like Elle Woods when Warner told her that she was not smart enough for law school.
Being alone
Adulthood can be a daunting, tiring place and most of the time you will feel as if you're being pulled in different directions. Pull yourself together by stepping away from the center of it all and taking the time to breathe in your own space. With so much happening all around you, it's great to recharge and pamper yourself from time to time.
ADVERTISEMENT - CONTINUE READING BELOW
Don't stress too much though, there is really no right or wrong way of adult-ing. Experience will be your greatest teacher and courage is the only requirement to ace adulthood. Just one last piece of advice: Being an adult does not mean that the fun stops. Never let the struggles take the stars from your eyes and don't allow the seriousness of it all to knock the wind out of your sails. When it gets too hard, rest, but never ever stop.
Featuring Brown, Choco, and Cony!
Coffee is life, pero minsan, kailangan talagang mag tipid-tpid 'pag may time.
Aside from electricity and water, here are some essential subscription services you can divide among you and your dormmates.
#TalaNation on a different level!
Showing vulnerability doesn't make you less independent.
I was young, supposedly halfway through my first college degree, working several side hustles to pay the bills with zero savings.
You don't have to splurge a lot on an expensive model for its high-quality camera to get started with vlogging.
Straight from Lana Condor and Noah Centineo, no biggie!
Just like in your darkest times, your college friends were there with you during the best days of your life.
Pasig City government aims to allow more scholars to have free tuition and higher incentives.