Features
7 Habits of Courageous Women
Be inspired by these declarations of courage, and the seven life-peg-worthy ladies who dared to be brave.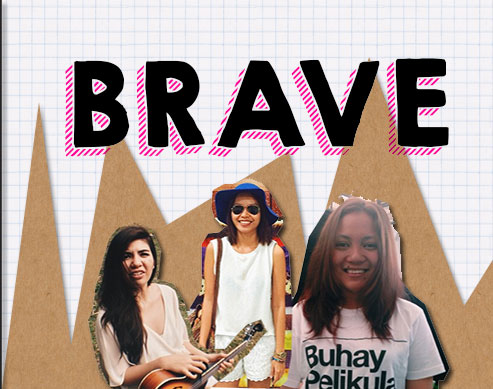 PHOTOS Instagram, Julia Chu
This month, we celebrate bravery. From saying no to peer pressure to fighting for our country, women show courage every day. We list down seven habits of inspiring, strong-willed girls who did not let fear stop them. These Filipinas show us that being brave is not limited to big, theatrical acts, but also found in day-to-day decisions.
1 "I have the courage to speak my mind."
Brave woman peg: Lea Salonga
Miss Lea Salonga's long list of achievements makes her an admirable Filipina on its own. However, her opinionated tweets and statements have also been gaining attention recently. Not to be overpowered by the popular opinion, she has taken a stance against lip syncing, online bullying, homophobia, and more.
Take A Step of Bravery by: Standing up for what you believe in. From saying no to excessive partying to signing a petition for a cause, there are many ways to share your voice.
ADVERTISEMENT - CONTINUE READING BELOW
2 "I have the courage to deviate from what is expected of me."
Brave woman peg: Julia Chu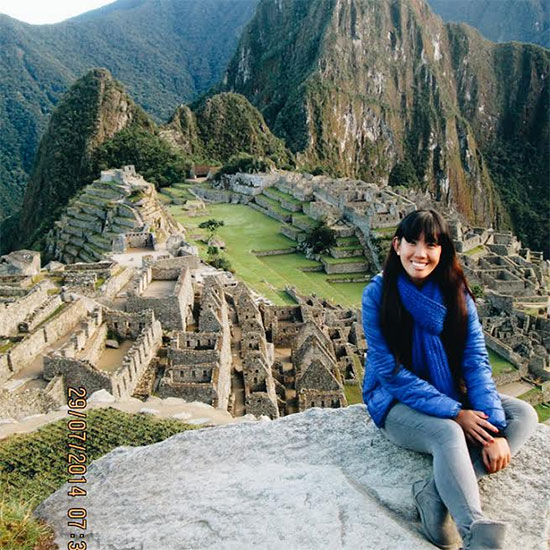 CONTINUE READING BELOW
Recommended Videos
Julia had dedicated her life to getting into law school, but an internship to Peru pushed her out of the classroom and into the world. Despite having her life mapped out for her, Julia gathered courage to take a detour. Learn more about her story in her TEDx talk.
ADVERTISEMENT - CONTINUE READING BELOW
Take A Step of Bravery by: Applying for an internship abroad, or even here in a company you love. If you are studying to be a doctor but you also want to write, submit your work to Candy. The world is your playground. Don't be afraid to take a chance.
3 "I have the courage to wear what I love."
Brave woman peg: Bestie Konisis
Known for her quirky and ever-changing style, Bestie Konisis of The Capricious Club is definitely not afraid to wear unique pieces that make her stand out.
Take A Step of Bravery by: Wearing what you love—and owning it! Dye your hair for the summer, or rock your DIY tees! Whatever style you choose to sport, the key is to be confident with it.
4 "I have the courage to chase my passion."
Brave woman peg: Candy's very own EIC, Marla Miniano
From applying to be part of Candy Council of Cool as a teen to going abroad to study more about writing, Marla has taken brave leaps for her craft. The very same courage she had then is what landed her to where she is now—the editor in chief of Candy and a proud author of seven books.
ADVERTISEMENT - CONTINUE READING BELOW
Take A Step of Bravery by: Committing to honing your skill. Whether you are in love with film photography or poetry writing, don't hesitate to invest time, money and energy in your passion. Who knows? It might turn into a fulfilling career in the future.
5 "I have the courage to feel and accept pain."
Brave woman peg: Antoinette Jadaone
In her TEDx Talk entitled "How To Turn Heartbreak Into Nasa Iyo Ang Huling Halaklak," she credits her work to heartbreaks she experienced. With the success of That Thing Called Tadhana and English Only, Please, Direk Antoinette has triumphantly turned her pain into masterpieces.
Take A Step of Bravery by: Channeling the Taylor Swift in you, and writing a song. Paint your heart out, or make your own short film. Trust us, nothing beats art as therapy for a broken heart.
6 "I have the courage to find my own thing."
Brave woman peg: Kai Honasan
ADVERTISEMENT - CONTINUE READING BELOW
Kai Honasan is well aware of how difficult it is to break free from the shadow of her father, but she trudged on. Last year, Kai joined a reality show where her talent will be judged, regardless of her family name. She may have not won, but she continues to make a legacy of her own by tirelessly sharing her music to the world.
Take A Step of Bravery by: Foregoing being cool by association, and start making a name for yourself. Don't let yourself be boxed by your surname or the people you hang out with.
7 "I have the courage to fall in love."
Brave woman peg: Saab Magalona
Saab Magalona has proven how spunky she is, from her funny videos to her rock-and-roll music. However, one of her most inspiring moments was when she left all worries behind and tied the knot with Jim Bacarro in a love-filled ceremony.
ADVERTISEMENT - CONTINUE READING BELOW
Take A Step of Bravery by: Going on a date with your crush (with your parents' permission, of course!) While cynicism and unhealthy relationships seem to be on trend right now, it takes a strong girl to to recognize and welcome love in her life.
What small act of bravery are you doing today, Candy Girl? Share your story below.
March isn't off to a great start for K-pop fans.
This meaningful and now-viral song has quite the story!
Here's how you can apply.
Yup, a million girls would really kill for this job.
They have unique beverages you won't see in most coffee shops.
These organizations strive to raise awareness and initiate change in their various advocacies.
We love the cartoony details!
Here's the story behind FASH.
Time to unwind with 1/2 of the Gaya sa Pelikula love team.
Everyone has gone digital.
From The Candy Bulletin Community