We all need to escape from reality every once in a while, that's why we all love the adventures and excitement that come with the stories and settings we find in books and movies. These fictional places feed our need for magic and mystery more than we ever could imagine. Just because they're not real, doesn't mean we can't keep loving these places and the out-of-this-world experience that these authors come up with, right?
1 Narnia

via giphy.com
Your childhood isn't complete without you playing hide-and-seek in your grandparents' old closet and wishing that there was a magical place beyond their clothes. The stunning landscape and enchanted creatures that roam Narnia has won the hearts of every child and child-at-heart.
2 Hogwarts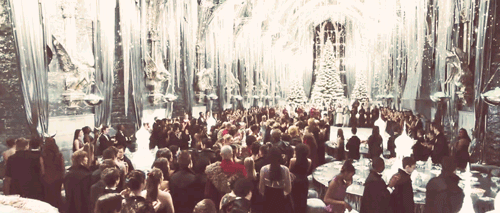 via giphy.com
ADVERTISEMENT - CONTINUE READING BELOW
Transfiguration? Charms? Defense Against the Dark Arts? Quidditch? Count us in! Other than the unique (and snooze-free) classes that Hogwarts has to offer, the life of a witch or wizard is definitely one of the most enviable and exciting things you could only imagine. Being sorted at your respective Houses, learning how to fly with broomsticks, rows of food at the Great Hall, Harry and his friends are definitely living the life! But every magical place has its dark side; with Hogwarts moving stairs and portraits, eerie (and live) forests, and dark secrets that lingers every corner of this majestic campus, every day is an adventure that tests the wit and bravery of every witch and wizard.
3 Camp Half Blood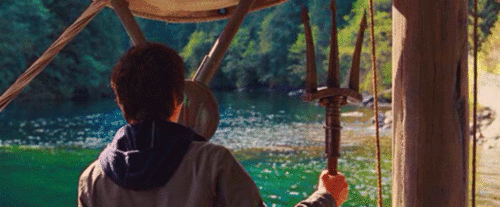 via giphy.com
If finding out you're a demigod isn't amazing enough, being able to train and meet other demigods is an opportunity you can't miss. It has more than your average summer camp, with Camp Half-Blood featuring an archery field, a sword-fighting arena, a climbing wall with lava for training, an amphitheater amongst other areas for training. Now, if only we could all be demigods!
4 Emerald City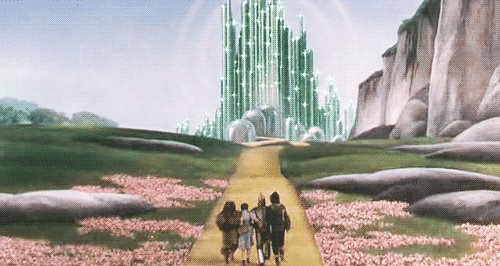 via giphy.com
The Land of Oz's glimmering capital isn't shy of standing proud and beautifully. Get dazzled by the richness and affluence of Emerald City and the mystery that surrounds this fictional place.
5 Willy Wonka's Chocolate Factory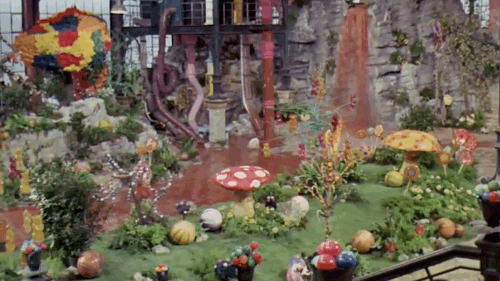 via giphy.com
Candy lovers, get crazy! Wily Wonka's overwhelmingly sweet Chocolate Factory satisfies the fat kid in each one of us with its chocolate waterfall, candy cane tree trunks, lollipop trees, and various other delicacies. Paradise doesn't get any sweeter (and unhealthier) than this!
ADVERTISEMENT - CONTINUE READING BELOW
6 Wonderland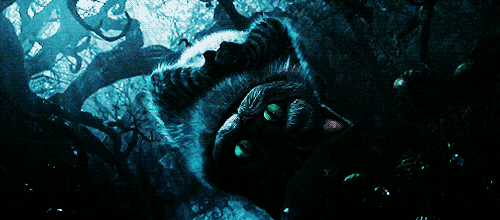 via giphy.com
Get caught in the loon and madness of Wonderland with the most bizarre creatures and humans you'll ever meet. The uncanny characters you'll meet in Wonderland will keep you entertained and curious as you venture into the White Queen and Red Queen's castles and figure out interesting yet vague conversations with the creatures that roam Wonderland.
7 Tomorrowland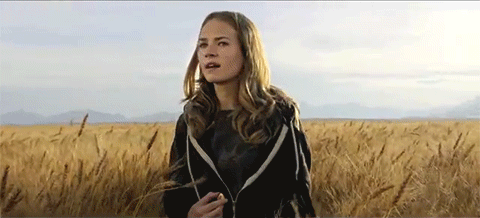 via giphy.com
Escape from reality and embark on the futuristic adventure that is Tomorrowland. The stunning architecture and hovercrafts that roam the city is one that is not to be missed.
Which fictional places do you wish were real? Just tweet us @candymagdotcom or leave a comment below. We love hearing from you!