Features
6 Things to Do Before You Enter A Relationship
Start with the basics.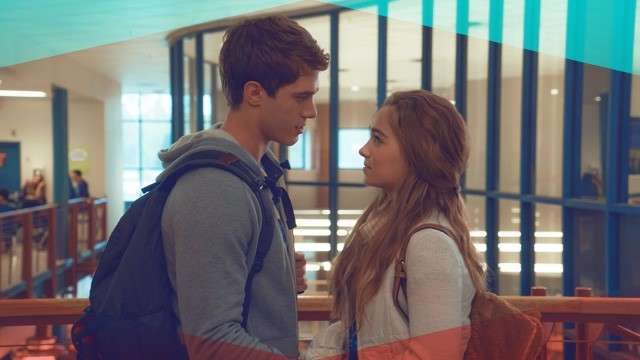 IMAGE STX Entertainment
Relationships are like exams; you have to study first to get better results. So if you want the relationship to last or at least have a mentally and emotionally good one with someone, do the basics first.
Make sure you're ready for a commitment.
It takes two to make a relationship work. If you want to date someone just because you don't want to be alone on Valentine's Day (or any type of holiday, perhaps), you might want to think twice. Not being in a relationship may seem like there's something missing in your life, but it's not the right way to feel complete. Don't date someone without any real intentions. It's not fair to him, and it's not fair to you.
Practice time management.
Being in a relationship takes a lot of time and energy because it's not just about spending time with each other. There will also be sacrifices you two should make between your time with each other, friends, family, and schoolwork. What if the only time you two are free are on weekends? Are you ready to turn down other things just to hang out with him? Are you ready to give up your Saturday girls night out, and Sunday family day? Those hours talking to him on Skype that you could have used to finish your school project? Think about it. We're not saying you can't do it, but if you can't give up at least one thing for your relationship or you're stressed juggling it all at once. Maybe, this is not the right time to enter one.
ADVERTISEMENT - CONTINUE READING BELOW
Let go of the past.
As cliché as it may seem, leave the past behind. No matter how much you want to try to change it, you can't go back in time just to make things right. If you think a new relationship can fix the broken heart your ex has caused you, you're wrong. Doing so will just make matters worse. Be in the present (something you can control) and enjoy it!
Be open-minded.
When you enter a relationship, changes are bound to happen, for sure. Some of the things you like about him (or her) may change over time. Just keep in mind that the person you're dating is a person, not a fictional character you've made in your mind. He (or she) has flaws just like you. Be with someone who you can be comfortable and vulnerable with. The latter's might be a bit scary for some, but that's what love is all about.
ADVERTISEMENT - CONTINUE READING BELOW
Love yourself.
Don't be with someone just to feel valued and loved. Oftentimes, we date because the feeling of being appreciated by someone else is nice. FYI, you don't need to look to another person to feel that way. You can totally do it yourself. 1.) Pamper and reward yourself because you deserve it, 2.) Know your worth; that's the greatest gift you can give to yourself, and 3.) Don't settle for less just to fill the void in your heart.
Be the right person.
Sometimes, we're too consumed on finding "the one" that we tend to forget to check with ourselves if we're "the one". The question is; if you met yourself, would you be interested enough to date you? If the answer is no, then maybe it's better to work to be the better person first, rather than jumping into a relationship and searching for "the one".
Do you think you're ready to be in a relationship already? Sound off in the comments below!
ADVERTISEMENT - CONTINUE READING BELOW
It's part of a dashboard that helps you monitor all the confirmed cases in the country.
With a load of cute behind-the-scenes footage, too!
Choco butternut cravings are now solved.
It was part of a class requirement!
Sadly, there's no law against catfishing in the Philippines.
Think of astrology as a language that helps you feel and be seen.
Franki and Diana are this month's Eye Candy.
It's like seeing Seo Dan and Seung-joon all over again!
The internet seems to love his lighthearted humor during these troubling times.
Many of our favorite K-drama actors right now actually started out as idols!
Thailand rethinks its elephant strategy.