Features
6 Things Crammers Can Definitely Relate To
"This task is easy. I'll do it later."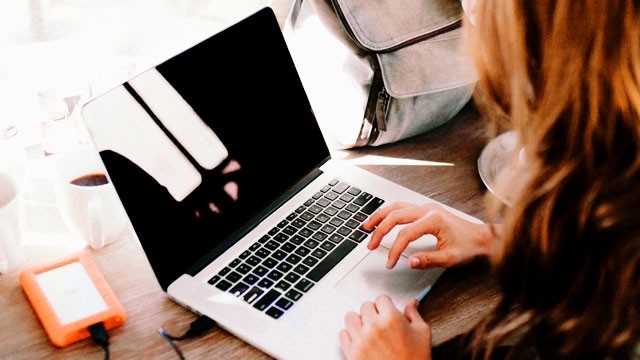 IMAGE Unsplash
Have you ever dismissed a task to be easy only to regret it in the end? Are you easily distracted by social media and lose all sense of time when you welcome the distraction? Have you ever promised yourself to not cram ever again? If you've said yes to all of the questions above, chances are, you're a crammer. Below are more things you can relate with.
"This task is easy. I'll do it later."
Every crammer begins with this thought process and ends up a mess. Always. For some reason, crammers like to underestimate the task at hand, so when they realize that it's not as easy as they thought it'd be, they begin to panic, ask for help, and end up mentally cursing themselves for putting off the task.
"I promise to never cram again."
After a cramming meltdown, you promise yourself to never ever cram again. After going through hell and back, you know better than to repeat the same mistakes, right? Wrong. For some reason, you find yourself in the same situation every single time.
ADVERTISEMENT - CONTINUE READING BELOW
You have the puppy dog syndrome.
You're doing some equations on your notebook that's due the next day and the moment you hear your phone's notification go off, you immediately check your phone. The next thing you know, you've already wasted a huge chunk of your study time watching videos and replying to comments.
CONTINUE READING BELOW
Recommended Videos
Your mini breaks take forever.
You're feeling good after making some progress so you allow yourself a 30-minute break. The moment you get on your computer, you lose all sense of time and your 30-minute break is now two hours and 30 minutes. It's like taking a shower, you think it's only been 10 minutes under the shower head, but it turns out you've spent an hour rocking out to the lyrics of Iñigo Pascual's hit single.
Damay-damay na.
After giving up on your work, you open your messenger and just randomly hit your friends up. A part of you feels guilty for being a distraction but it turns out they aren't doing their work either so at least you're not alone.
ADVERTISEMENT - CONTINUE READING BELOW
You're an all-nighter fighter.
You know how it feels to do ten projects/homework that is somehow all due on the same day. It is the night before the dreaded turn in and you're typing away on your laptop with a bunch of research, essays, and your work desk scattered with papers. There is coffee or an energy drink near you, your pen tapping against the desk, and your hair a mess. This is when you begin to regret all your decisions.
Do you have anything to add to this list? Feel free to let us know in the comments below. We always love hearing from you!
Usual floods will soon be a thing of the past.
Loisa's house garnered mixed opinions from netizens.
'Jowa, jowa, jowa.' --Teddie
And the role of Good Boy goes to...
They were once Green Archers.
South Korea's revised law will give pop culture artists a chance to delay their military service.
According to a new study.
"I love that I am trans. And I love that I am queer."
It's not just about your face shape!
"If I don't want to be taken a video of, I don't have to be."
From The Candy Bulletin Community