Features
6 Fictional Teachers We Wish We Had in Real Life
If only these guys were our real teachers.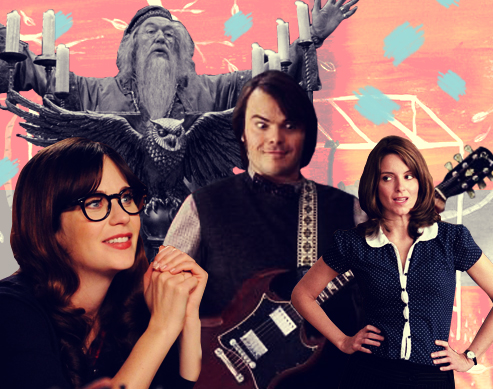 ART Trixie Ison
1 Dewey Finn from School of Rock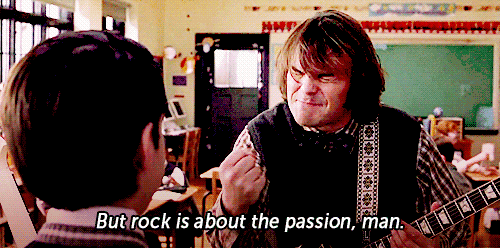 via giphy.com
Although irresponsible and idealistic, Dewey Finn surely wasted no time in schooling his students about the glory of rock and roll. Sure math and science are important subjects, but so is discovering your potential and expressing yourself through the power of music.
ADVERTISEMENT - CONTINUE READING BELOW
2 Sharon Norbury from Mean Girls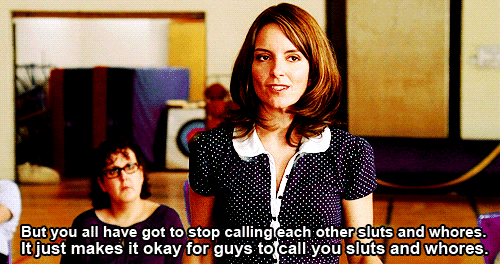 via giphy.com
CONTINUE READING BELOW
Recommended Videos
Girls can get really nasty, and that's when teachers like Sharon Norbury are valued the most. She knows how to keep it real and let her students know that it's okay to be who you are as long as you don't bring people (or other girls in this case) down just to make you feel better. What makes her even more interesting is that she's played by no other than the great Tina Fey—someone girls could really look up to.
ADVERTISEMENT - CONTINUE READING BELOW
3 Mr. Griffith from Easy A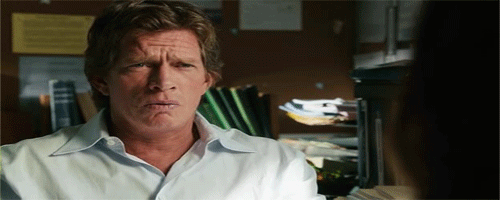 via giphy.com
He's rational, sarcastic, and deadpan; sounds like a total mood killer, right? Not Mr. Griffith! His straightforward responses and cool vibe make him such a fun teacher, making the most boring subjects interesting and all the more worth listening to. Although it may not be obvious, his unwanted yet realistic advice on life comes by unnoticed by Olive which may be one of his weaknesses. Still, he's proved himself to know a lot more about life despite having problems of his own.
ADVERTISEMENT - CONTINUE READING BELOW
4 Dumbledore from the Harry Potter series

via giphy.com
He is perhaps the all-time favorite fictional teacher of every Harry Potter (or maybe even non-Harry Potter fan) and we couldn't agree more. He drove Harry into becoming one of the most powerful wizards of his time and although he suffered a miserable fate, his legacy of being one of the wisest and influential wizards lives on. Dumbledore's Army for life!
ADVERTISEMENT - CONTINUE READING BELOW
5 Charles Xavier from the X-Men series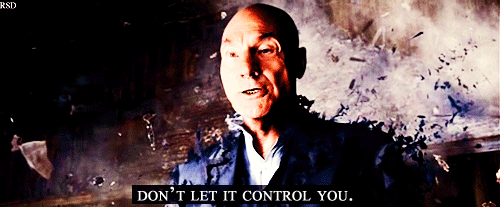 via giphy.com
If you thought being a mutant was cool enough, imagine having someone as brilliant as Charles Xavier to guide you on how to use your innate ability and skill in overcoming your enemies. His intelligence may have gotten the best of him, but he's still one of the best teachers, especially at times of distress.
ADVERTISEMENT - CONTINUE READING BELOW
6 Jessica Day from New Girl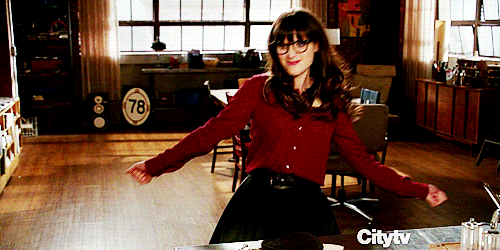 via giphy.com
She's bubbly, quirky, and best of all, will never ever give up on you even if it means looking like a fool in front of everybody. Miss Day is more than just sunshine and rainbows and cupcakes— she knows who she is and encourages everyone to do the same thing. Jess lives by keeping it real and fighting for what she thinks is right for herself and the people she loves, which is what being a true teacher is all about.
ADVERTISEMENT - CONTINUE READING BELOW
Who would you love to have as a teacher? Just tweet us @candymagdotcom or leave a comment below. We love hearing from you!
Sadya or just a pure mistake?
Is law school something you want to pursue?
UST's entrance exam won't be administered this year.
In college, your course doesn't necessarily indicate the industry you'll find yourself in after graduation.
WATCH: Issa BOP: 'Best Of' Playlist episode one!
It's part of their LGU's Basic Education Learning Continuity Plan.
She got the attention of their mayor, Vico Sotto.
As traditional universities adjust to their new normal, there are schools that have made the transition years ago.
We can't stop looking at them!
The two are also starring in a new ~virtual~ drama together!
From The Candy Bulletin Community