Features
5 Ways You Can Be Beautiful According to Liza Soberano's Posts
Because having a good heart makes you a beautiful person.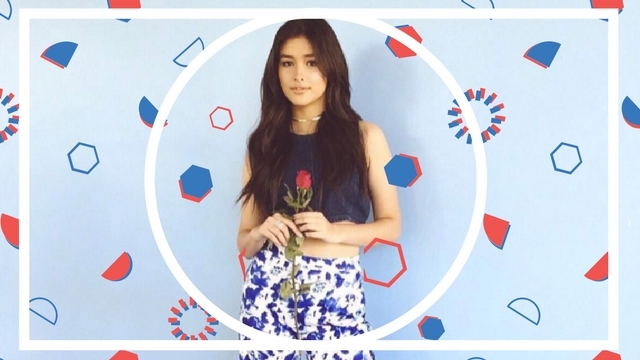 IMAGE Liza Soberano | instagram.com/lizasoberano
It's no secret that Liza Soberano is one of the prettiest people in the country world, but what makes her 10 times more beautiful than she already looks is her good heart. Below are some things from Liza's Instagram account that you can also do to make you beautiful inside and out.
Laugh at yourself.
ADVERTISEMENT - CONTINUE READING BELOW
Liza may be a goddess, but what makes her even more beautiful is the fact that she doesn't think she is. She knows how to poke fun at herself, which only proves that she is confident about who she is. And we all know how confidence translates into beauty. 
Value the people you love.
She can always use her busy schedule as an excuse, but Liza always goes the extra mile in making other people feel loved and valued. Whether it's telling them personally or letting them know through your actions (like making time for them despite your busy schedule), being there for others is a beautiful feeling that will manifest physically. 
ADVERTISEMENT - CONTINUE READING BELOW
Give credit where it is due.
There's beauty in knowing that you couldn't have done something better with the help of other people. Acknowledging how other people helped you or made an impact on you is one way of adding beauty to your life. Liza always does this every time a show or a movie she's been a part of wraps up. 
ADVERTISEMENT - CONTINUE READING BELOW
Share your blessings.
Doing so doesn't always mean you have to throw a party or a big celebration like Liza does. Being nice to others, doing random acts of kindness to strangers, or anything that makes a difference in the world (even in your own little way) is a good alternative.
Care about other causes.
ADVERTISEMENT - CONTINUE READING BELOW
Being beautiful also means forgetting about yourself for a minute and letting other people or causes shine or share your spotlight, just like what Liza did when she took her time to write a lengthy caption about her thoughts and feelings regarding the state of Syria.
All you need is coffee, hot water, and milk sugar is optional!
What's your best and worst trait as a friend?
Stock your freezer with your all-time Jollibee favorites!
Make the most out of your time in self-quarantine!
It's okay to take it slow.
Are you ready to elect the next Philippine president?
A lot of them are apps we haven't heard of before.
We're sure you've seen portraits on your feed.