So you are about to say good-bye to your uniform and the hallways you walked everyday in just a few weeks, how do you deal?
1 Embrace all the feels.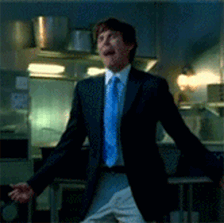 via giphy.com
It's totally normal to feel happy, free, confused, and lonely all at the same time. Graduation is a huge portion of life. It signifies an end of an era and, at the same time, a brand new beginning. Transitions are hard and overwhelming because it means throwing away what you've been used to for something really different. You don't have to put away all those emotions and lock them off in your closet. You don't have to feel ashamed or weird that you're not at your happiest. Embracing all the feels is an essential part of the healing process.
ADVERTISEMENT - CONTINUE READING BELOW
2 Start immersing yourself in your new environment.
via giphy.com
It's not enough that you get in touch with your feelings to deal with the impending graduation day. You have to be prepared for what the next chapter in your life will bring, which is why it is high time to do your research and actually pay a visit to your future daily atmosphere. Whether it's college or the workplace, you have to start shifting your attention gradually to where you'll be spending another couple of years to attain a new goal. Dedicate a portion of your day to planning ahead, laying out your options, and knowing the ins and outs of your new environment. Once you get used to the task, you'll find something to look forward to and the transition phase wouldn't be that difficult.
ADVERTISEMENT - CONTINUE READING BELOW
3 Change your mindset.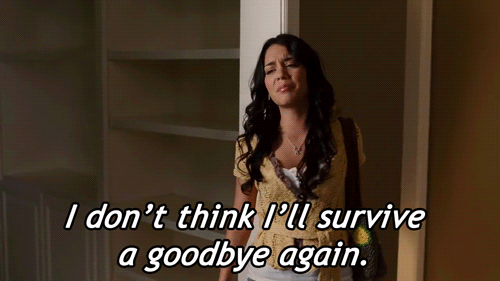 via giphy.com
Remember that our minds are powerful in determining how we act. There are many ways of seeing things and within these, you have to choose wisely on which perspective you'll allow yourself to see. If you limit your view to looking at the past, you'll never get to move on. Maybe it's time to stop looking at your future as something you'd rather not face or something you would dread. Think of graduation as a time to reinvent yourself. Think of it as a new environment filled with exciting discoveries and adventures. Think of it as a window of opportunity that awaits you. Make it a habit to choose seeing the better side of things.
ADVERTISEMENT - CONTINUE READING BELOW
4 Plan a regular reunion with your main squad.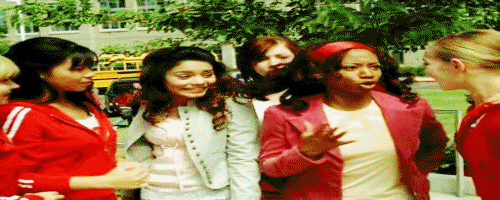 via giphy.com
Not all doors are meant to be closed come your day in togas. All we need to do is to make room for new ones. Although you and your barkada won't get to see each other as often as before, get-togethers can still be organized. Talk it out with everyone on how you plan to meet. As much as possible, make it a regular event where you set it as a weekly or monthly thing. It doesn't have to be grand, really. As long as you get to come together and talk about anything and everything under the sun, you're good to go. Before you know it, those mini dates and catch up sessions will become a new tradition. You'll come to realize that a little distance and time apart isn't so bad after all.
ADVERTISEMENT - CONTINUE READING BELOW
5 Cherish what's left of the school year.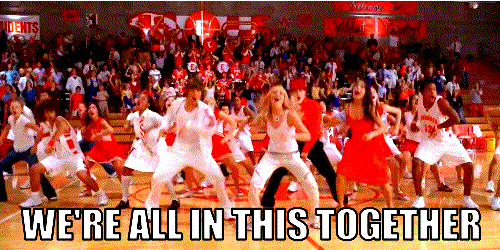 via giphy.com
Don't count the remaining days of school by the finger. Don't worry too much on what's next. Carpe diem–seize the day and live one moment at a time. Shake off the bad vibes and start appreciating your teachers, your classmates, your friends, your institution—everything around you right now. Don't make room for regrets in the future. If you think you should have things settled or feel like you haven't given much effort, the time to do so is today. After all, it's not how you start things but how you end it that matters.
ADVERTISEMENT - CONTINUE READING BELOW
What are your feelings and thoughts about your graduation? Share your thoughts and comments with us below or tweet us at @candymagdotcom.