The holidays are in full effect which means an endless array of Secret Santas and parties with tons of feasts. With such a festive season, it's hard not to get overwhelmed and forget about daily routines. It's also extra easy to just let yourself enjoy what seems to be an unlimited buffet of all sorts of comfort food.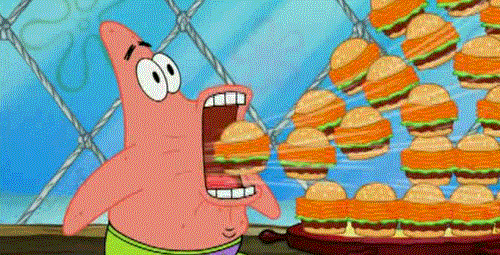 via giphy.com
Although there's nothing at all wrong with that (it is the holidays after all), it's still good to remember that everything is best enjoyed in moderation. This way, you can avoid having to deal with a ton of unwanted weight after all the fun is over. So before you dig into your next party platter...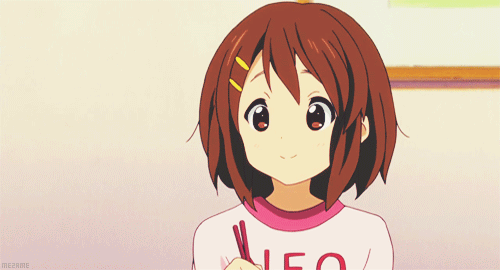 via giphy.com
ADVERTISEMENT - CONTINUE READING BELOW
You might wanna take note of our 5 tips on how to avoid gaining holiday weight and feeling all the guilt. We promise they're very easy and doable, because we're not here to be The Grinch—the holidays are the perfect time to indulge in yummy food and we're all for enjoying it! But just so you don't go overboard, start scrolling down to know how to stay fit during the holidays.
1. Take everything in moderation. We know there's a ton of really good food to choose from, but since there are a ton of parties to attend, you don't need to have everything all at once. Choose some of your favorites and portion the amount for every meal because trust us, there's still a lot of good food to come, just take it one feast at a time.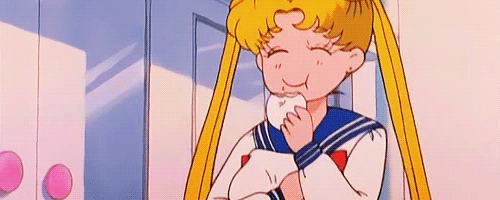 via giphy.com
2. 15 minute workouts, every other day. It may seem like a bit of a task, especially if you're not used to working out, but 15 minutes is actually so quick you won't even feel like you took too much time to break a sweat. Just pick the workout you like and do it for a bit for as much as you can a week and it will definitely make a difference when it comes to avoiding weight gain.
via giphy.com
3. Dance it out. If working out is really not your thing, simply enjoying all the parties can actually help you keep off the weight! Just join in on the festivities and get your butt to the dance floor for some booty-shaking fun with your family and friends. You won't even notice you're actually burning some calories because you're having too much fun busting out those dance moves like Queen Bey!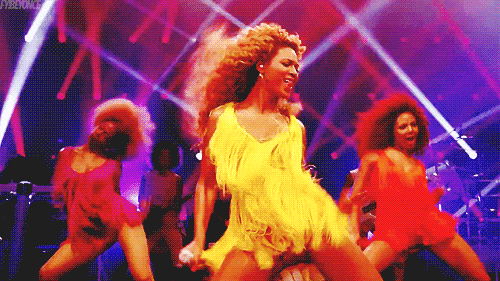 via giphy.com
ADVERTISEMENT - CONTINUE READING BELOW
4. Keep yourself busy. If you're actively trying to avoid eating too much, the best thing to do in between feasts would be to be productive! Read that book you've been wanting to, catch up on school work, or try out that new craft project you just saw. Whatever it is, make sure you like what you're spending your time with and you'll surely forget those cravings.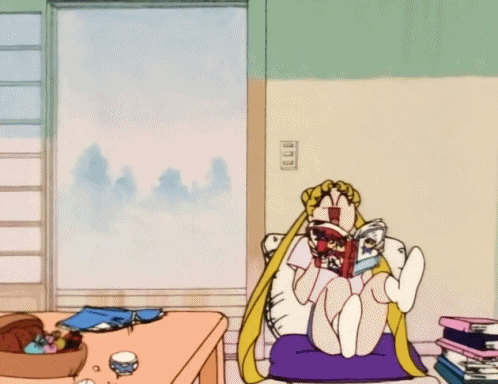 via giphy.com
5. Spend time with loved ones. Nothing makes your forget about eating another slice of chocolate cake like a good bonding sesh and laughter party with your fambam. Since it's the holidays, it's the perfect time to catch up on spending time with all your loved ones—tell them about your latest crush, go on a movie marathon, or play that new board game and you won't even remember that last bag of potato chips.
At the end of it all, it's the holidays and we think you should be happy and having fun so if it's your favorite time to treat yourself with your favorite food, we say go for it and don't even let yourself feel a pinch of guilt. You go and get that plate filled with ham, steak, and truffle pasta.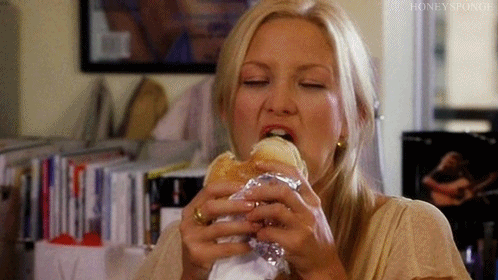 via giphy.com
Because you basically have the rest of the year to go back to your regular fitness routine. If you just want to deal with losing the weight later on, we're definitely all for the healthy way—do your favorite workout and eat right, and you'll be back to a fitter you in no time!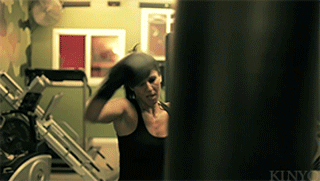 via giphy.com
ADVERTISEMENT - CONTINUE READING BELOW