Features
5 Things We Learned From This Girl Who Got Called Fat by Her Crush
So relatable!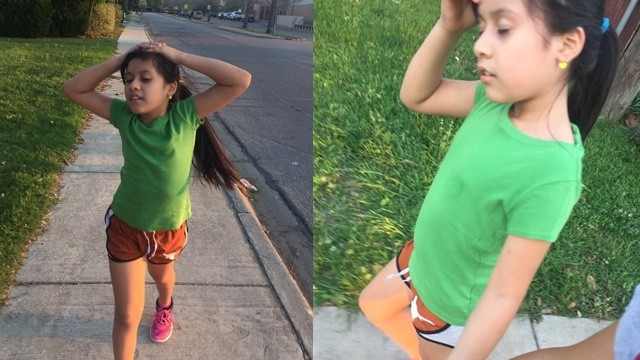 IMAGE Briseyda Ponce | twitter.com/briseydahh
Briseyda Ponce is a 17-year-old from Texas who likes to run almost every day. Last week, she was surprised to get asked by her 8-year-old cousin Allysson if she could join her. While they were running, Briseyda found out that the reason Allysson wanted to exercise was because some girls in her class and her crush, Hector, called her fat!
"I [explained] to her how beauty isn't physical, and if she wants to work out or run it has to because she wants to be healthy, not because of others' opinions about her body. We [laughed] it off," she told Buzzfeed.com
When Allysson got tired, she stopped running and whipped out a Rice Krispie Treat and ate it! So instead of finishing their run, they walked around the block and Briseyda continued to explain how beautiful her cousin is.
ADVERTISEMENT - CONTINUE READING BELOW
She uploaded it on Twitter because she found it so darn cute, but didn't expect it to go viral. Now that her tweet got picked up by so many websites and TV shows, Hector's gonna find out about Allysson's crush on him big time! (via buzzfeed.com)
Below are the five things we learned from Allysson's super relatable situation:
Exercise for no one else but you.
"I told her if she wants to workout to be healthy it's okay," Briseyda replied to one tweet.
Don't let a guy stop you from being yourself.
If he does, he's not worth your time, obvi."
Forget about what other people have to say.
You do you!
Always have a back up plan in case you change your mind.
In Allysson's case, it's a Rice Krispies Treat!
There will be people who'll say negative things, but there will be a lot more who will support you.
Hector and the girls may think Allysson's fat, but for the rest of the world (via Twitter replies), she isn't!
Did you find Allysson's story super relatable, too?
Fast cars and dark roads don't mix.
BTS' agency already made the official announcement.
The deep red lipstick shade flatters all skin tones!
The 19-year-old dancer also appeared in the music video and on Jimmy Fallon's show along with her dance crew The Lab!
This is straight out of a teleserye!
It'll be available in five cute colors!
Sometimes, it only takes a few simple additions to brighten up your area and inspire you to stay productive.
Aside from IU, heavyweight groups like BTS, BLACKPINK, TWICE, and BIGBANG are also on the list!
Both the shop and its drinks are too pink and pretty!