Features
5 Things We Learned From This Girl Who Got Called Fat by Her Crush
So relatable!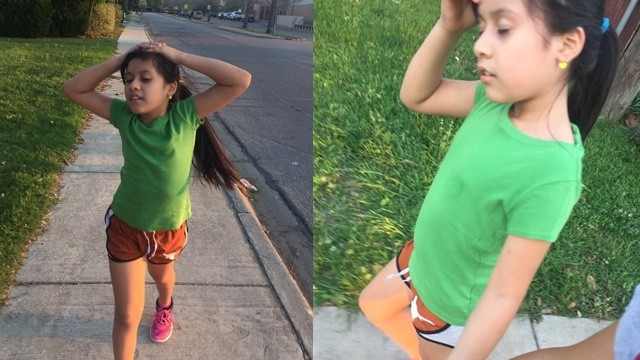 IMAGE Briseyda Ponce | twitter.com/briseydahh
Briseyda Ponce is a 17-year-old from Texas who likes to run almost every day. Last week, she was surprised to get asked by her 8-year-old cousin Allysson if she could join her. While they were running, Briseyda found out that the reason Allysson wanted to exercise was because some girls in her class and her crush, Hector, called her fat!
"I [explained] to her how beauty isn't physical, and if she wants to work out or run it has to because she wants to be healthy, not because of others' opinions about her body. We [laughed] it off," she told Buzzfeed.com
When Allysson got tired, she stopped running and whipped out a Rice Krispie Treat and ate it! So instead of finishing their run, they walked around the block and Briseyda continued to explain how beautiful her cousin is.
ADVERTISEMENT - CONTINUE READING BELOW
She uploaded it on Twitter because she found it so darn cute, but didn't expect it to go viral. Now that her tweet got picked up by so many websites and TV shows, Hector's gonna find out about Allysson's crush on him big time! (via buzzfeed.com)
Below are the five things we learned from Allysson's super relatable situation:
Exercise for no one else but you.
"I told her if she wants to workout to be healthy it's okay," Briseyda replied to one tweet.
Don't let a guy stop you from being yourself.
If he does, he's not worth your time, obvi."
Forget about what other people have to say.
You do you!
Always have a back up plan in case you change your mind.
In Allysson's case, it's a Rice Krispies Treat!
There will be people who'll say negative things, but there will be a lot more who will support you.
Hector and the girls may think Allysson's fat, but for the rest of the world (via Twitter replies), she isn't!
Did you find Allysson's story super relatable, too?
While there is still a long way to go, it's become so much easier to find like-minded people who share the same cause.
It's a game for those who love to play around and break the rules.
Truth is, you don't need to spend a lot to achieve the feed of your dreams or build your portfolio.
Now's your chance to give back.
What's 'savings?' We only know 'merch.'
Feel good by smelling good, without shelling out a big chunk of your allowance!
Ward of the bad juju with the auspicious color red and the happy mouse.
Geraldine is part of Candy Rookies 2020, a group of influential and aspirational college students handpicked to represent #GenerationCandy in the year to come.
Looking to sport the long-haired look?
It's actually not an either-or situation.