Features
5 Things That Are Distinctly Pinoy
Can you relate?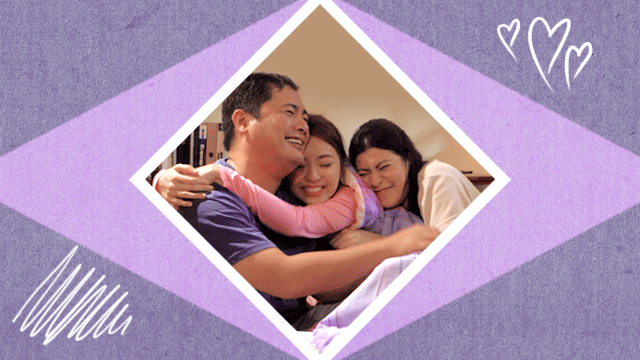 IMAGE ABS-CBN ART Clare Magno
Fitting two families in one car
Whenever we go out of town, Filipinos will most likely try to squeeze at least ten people, plus food and other luggages, in one minivan. Whatever got this practice going, it's been pretty effective in lessening the amount of cars on expressways (well, somehow,) and of course, there will be a lot more interesting memories shared with too many people sitting, or trying to sit, under one roof for hours on end.
Grabbing more tissue than necessary when buying food
Our moms have a habit of asking for extra tissue whenever we go out to buy food. Sometimes, we also do it just for no reason at all; and it's been a habit to ask for more tissue ever since. Our parents' parents have been doing it, so why break tradition? Anyways, it's good to have a couple of extra tissue napkins around in case you do need it.
Having more than one Christmas party during the holidays
Filipinos love to celebrate, most especially during Christmas season. We celebrate the longest season of Christmas in the world, right when the "-ber" months come in. We start putting up decorations in September, hear more Christmas songs being played at home or in malls during October, and by November, Christmas shopping ensues. When December comes, people go to Simbang Gabi in hopes that when they complete all the masses, they have their wish granted. Christmas parties start popping up in your schedules, ones with the family, extended family, classmates, kabarkadas, and everyone in between. Christmas is a jolly time for Filipinos and we love sharing that joy with everyone else. And of course, we love having too much food on our dinner table.
ADVERTISEMENT - CONTINUE READING BELOW
Using an ice cream gallon as a fish container
The number one paasa: craving for something sweet and finding that the ice cream gallon in the fridge doesn't have ice cream in it but rather, fish. Whoever decided that this prank was funny clearly doesn't hear the sound of everyone's heart shattering when they find fish in an ice cream gallon. Kidding aside, Filipinos do this all the time. We're known to make use of every little bit (sinusulit) so as not to waste anything and ice cream gallons are the perfect example. Instead of throwing them away, we wash them once the ice cream is all gone and place food, not just fish, in it.
ADVERTISEMENT - CONTINUE READING BELOW
Always expressing themselves through social media
Filipinos are incredibly active in social media. Pretty much everyone has one or two social media accounts that they use often. We like to post whatever is happening in our day, whether we just ate with a couple of friends for lunch or we had an inspiring conversation with a complete stranger and we were just compelled to write about it. Social media, for Filipinos, is a valuable tool for communication because here, we can express what we want without anyone telling us, "You're too young to understand that," or "What do you know about politics?" We can share our own opinions about our own government, or the recent book you read, or the places you visited, or anything under the sun, basically.
Aside from IU, heavyweight groups like BTS, BLACKPINK, TWICE, and BIGBANG are also on the list!
Both the shop and its drinks are too pink and pretty!
There are also useful tips for showering your cat and cutting their nails. #NEED
Who else is excited for an all new season of "Kingdom"?
It's honestly a pretty decent amount for extra income!
Here's a little guide to get you ready for post-college life.
More Hyun Bin content coming our way!
Makati has plenty of heritage and culture.
These are the styling mistakes you're probably making.
It's the new takeover trend in food.
You might be rekindling an old relationship, but you also wouldn't want to cut ties with other people in the process.
Craving that crispy CLOY goodness?