Features
I Lived Alone in Spain for a Month and This Is What I Learned
I traveled halfway around the world and lived by myself.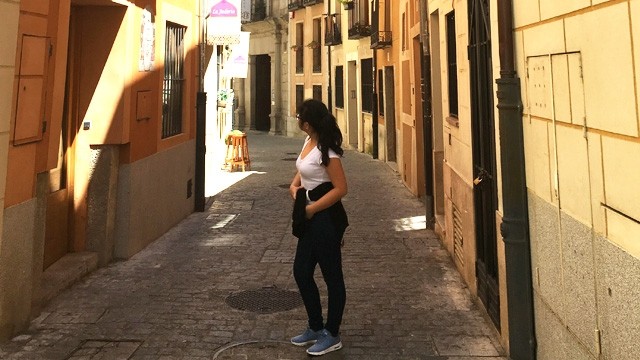 IMAGE Georgia Limcaoco
Recently, I had a chance to spend a month away from home, attending a summer academic program in Salamanca, Spain. I lived in a residence with forty other students I didn't know, immersed in a language I was hoping to learn. Unlike many of the other kids, I wasn't loud or outgoing, and I didn't make friends as quickly as I hoped I would. The month got off to a very rocky start, but by the end of the fourth week, I found myself wishing that I could stay longer. The five things, besides Spanish, that I learned during my month abroad are: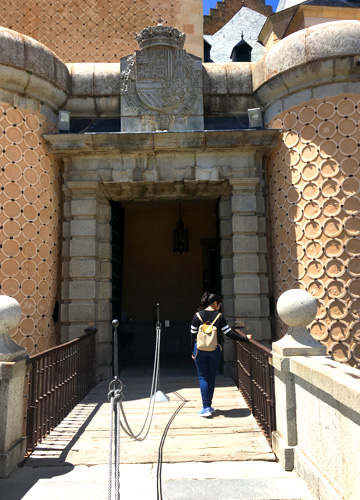 Don't be afraid to be alone.
For the first week of my month abroad, I felt as though I constantly had to be with someone else in order to go anywhere. Salamanca, being mostly a student and university town, is relatively safe for walking, but I kept thinking, what if my classmates saw me alone? I'd look like a loser who couldn't make friends at a program of only forty people. Despite my yearning to get out and explore, I locked myself in my dorm with my books, letting long days wither away.
ADVERTISEMENT - CONTINUE READING BELOW
CONTINUE READING BELOW
Recommended Videos
Finally, I'd had enough of the inside of my dorm, gathered my things and walked out to the Plaza Mayor, chin up and walking like I knew exactly what I was doing and where I was going. That first time out was liberating. I could stare as long as I wanted at the buildings, duck into any shop, and walk at my own pace. And while I do love and miss the friends I eventually made, those solitary walks around Salamanca were some of the best parts of my month.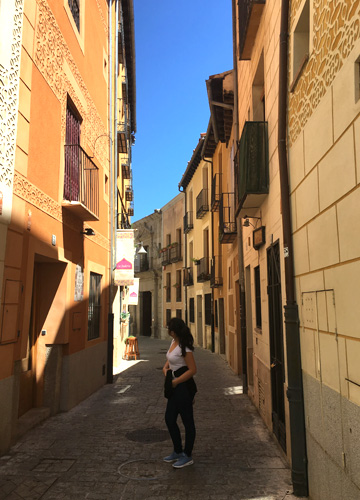 Seize the moment.
There were times during the month where I stopped myself from doing certain things such as climbing cathedral towers or going out for tapas simply because I didn't feel like it. In the end, I realized that I felt more regret for not doing something than I did for the things I'd done. I learned that I needed to seize the moment, the experience, and answer the door when the opportunity comes to knock because you never know if it will be back around to knock again.
ADVERTISEMENT - CONTINUE READING BELOW
Money is best spent on experiences and food.
When I came home, the material things I bought like clothes and trinkets instantly disappeared on my shelves, in drawers, and in my closet. They suddenly didn't feel as important as they had in my near empty, simplistic dorm. What I treasure the most are the experiences I had, memories I made, and exotic meals I got to enjoy.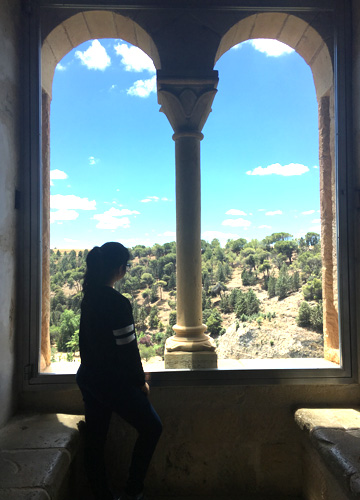 Independence.
Before this program, I never really experienced living alone, away from my protective parents. Here, I learned how to take care of myself—to keep track of supplies I needed to buy and when, and how to manage my own time and money. I was the only one looking out for myself, and I think learned how to do it well.
ADVERTISEMENT - CONTINUE READING BELOW
Keep an open mind, even when things aren't going the way you want.
The first week of my program was one of the hardest weeks, emotionally, that I had ever experienced. Back home, my sick grandmother just passed away. I longed to be with family and familiar places. I was lost and beginning to lose all hope, so I shut myself off. After a number of Skype calls and encouragement, I learned that I could be in control of any negativity and sadness that I was feeling. It was hard to stay positive all the time, but I pushed myself and, in the end, I realized that beyond all my pessimistic assumptions about how the month was going to go was an empowering experience I'll treasure for years to come.
Would you live away from home if you could?
There are other courses that can help you prepare for its rigorous curriculum.
You have to be prepared at ALL times.
Think of the classic doughnuts, gone fudgy!
There's so much to love about this girl!
The beauty queen flaunted Filipino fashion when she was invited to judge the Colombian pageant.
Some of them are *really* familiar faces.
We're so ready to see these places!
Stock up on fresh pieces for the New Year!
Or if you just miss your classmates!
She even has it in different colors!
This calls for a glass of milk!
From The Candy Bulletin Community