Features
5 Things HS Overachievers Who Turned Low-Key in College Will Get
You know the answers to the prof's questions but you prefer to just let others do the talking.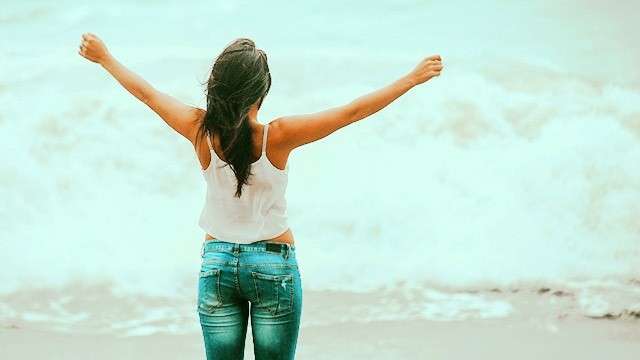 IMAGE Unsplash
Raise your hand if you belonged to either the top 10 students in class, class or club officers, supreme student government officers, school publication staff, Math and Science Expo contestants, athletes, and student performers who often appear on stage during school programs. If your high school life involved any or all of these things, chances are, you know how you went above and beyond what was asked of you. For some, this streak continues in college, but for others, they go low key. If you are one of those overachievers in high school who decided to go low-key in college, you can definitely relate to these five things:
You miss giving your all when making assignments or projects... 
...but you're okay with how you do things now. This doesn't mean that you've become lazy or that you don't care anymore. It's just that your goal now is to simply be able to accomplish the task and get a decent grade without having to ~*have*~ the highest score or be the best student in the class. 
ADVERTISEMENT - CONTINUE READING BELOW
You know the answers to the prof's questions but you prefer to just let others do the talking.
Instead of being participative in class like you were in high school, you prefer to let the others do the talking now that you're in college. This is so your professor or classmates won't expect too much from you and so you can also focus on absorbing the lessons and listen to what the others have to say, especially if they have something new to offer.
Your parents think you are not taking your studies seriously.
Your parents, who are probably used to you getting medal after medal and achievement after achievement, have always expected you to excel in everything you do. Understandably, their reaction when you told them you didn't make it to the dean's list was not very good. But if you explain to them that you're taking a step back for your own good and assure them that it doesn't mean you're taking your studies for granted, they'll eventually understand.
You prefer to avoid other responsibilities now and focus on what's necessary.
You have taken so many responsibilities in high school that you know exactly the pressure and burden that comes with being an overachiever. Now that college is challenging you, you already know how to choose your battles and focus on your studies.
ADVERTISEMENT - CONTINUE READING BELOW
People often think that you went low key because your peers are smarter.
The truth is, taking a step back was your choice. And this doesn't mean that you are taking your eyes off the goal—it's just that you realized that to be able to get to the goal doesn't always mean you must compete when there isn't even a competition in the first place. Move forward, without the need to push yourself.
What kind of student were you in high school?
Here's a list of amazing, albeit fictional, personalities from another world that inspire us to be our authentic selves.
I will have to say that it is by far one the best decisions I have made in my whole life.
Isa is part of Candy Rookies 2020, a group of influential and aspirational college students handpicked to represent #GenerationCandy in the year to come.
It's the best time to pick up a new hobby and put those notebooks to use.
We can't handle this breakup!
For days when you need an instant outfit inspo that's still campus-appropriate.
It could very well be one of the world's largest volcanoes.
From consistently badmouthing another friend behind their backs to making snide comments sneakily disguised as compliments, here's how to deal with a tricky friendship.
From sisig to bulalo, the North has a lot to offer.
Even college students like us can apply for freelance creative jobs while we're still going for that diploma!
These simple practices, when done consistently, end up being worth a lot.
It can actually *shatter* your cartilage.