Features
5 Things Anyone Suffering With Anxiety Can Relate To
It's not just about constant panic and worrying.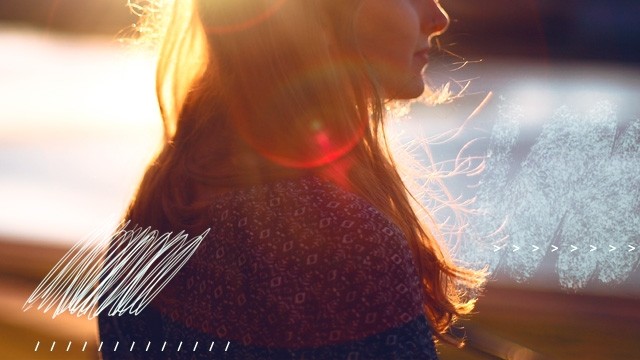 IMAGE pexels.com
Mental health in general is still not completely understood by society despite the fact that a lot of people continue to battle with it in silence. "I think there's little question that there's more anxiety today, and that women, in particular, are feeling it," says JoAnn E. Manson, M.D., chief of the division of preventive medicine at Boston's Brigham and Women's Hospital. She also adds, "I see it not only among patients but with friends, colleagues and people I interact with daily." 
Depression, anxiety, and other mental illnesses are often overlooked because it's a sickness no one notices; it's a condition that a person decides to fight on their own because they're afraid that they would be judged by everyone around them.
There are different kinds of anxiety, like social anxiety disorder and compulsive disorder, but anxiety in general is not just about worrying all the time—it's bigger than that. Most people suffering with anxiety have to deal with fear, frustrations, and feelings of uneasy; if you're one of them, here are a few things you'll surely understand:
Meeting new people can be a challenge.
"Will they like me?", "What if they think I'm boring?", "Oh no, I should just cancel meeting up with them". These are legit concerns for someone with social phobia; it's nothing to be embarrassed about.
ADVERTISEMENT - CONTINUE READING BELOW
If you're suffering from social anxiety disorder, you are always afraid that people would judge you. You're fearful of what others perceive about you before even before meeting them!
People think you're just shy.
Just because you don't prefer to do small talk with others doesn't mean that you're not capable of doing so. You're just scared of what other people would think once you try striking up any kind of conversation with someone else. Being shy and awkward is totally different from social anxiety issues; people with this disorder experience fear, anxiety, stress, embarrassment, and humiliation on a daily basis.
You feel anxious about feeling anxious.
Most of the time, you worry about the thought of having to overthink and worry about anything—and the more you try to stop it, the more overwhelming it becomes. And sometimes, you don't know how to make it go away.
According to psychiatrist Mark Banschick M.D., one way you can get over an anxiety attack is by doing meditation and breathing exercises—saying that "daily meditation can make a huge difference in your life, and it costs very little."
ADVERTISEMENT - CONTINUE READING BELOW
Thinking about the future freaks you out.
Excessive worrying is not new to those who are battling it out with anxiety. Plus, you have the tendency to create problems in your head that never even existed in the first place. Because you worry about everything a little too much, you imagine scenarios that won't even possibly happen.
If chronic worrying is starting to affect your daily life, it's best to see a doctor so that your illness won't be a hindrance in living the life you want.
You've had sleepless nights. 
Once again, excessively worrying about random things have somewhat kept you up all night. You start to drown in your own thoughts and before you know it, you're already neck-deep in unwanted feelings that were never in your mind in the first place.
David Neubauer, MD, an associate professor of psychiatry and behavioral sciences at Johns Hopkins Medicine and associate director at the Johns Hopkins Sleep Disorders Center in Baltimore, Maryland says it's important to get your sleep cycle in check before anything else.
ADVERTISEMENT - CONTINUE READING BELOW
"It's really like a circular pattern—emotional problems can affect sleep, and lack of sleep can affect people's emotions. There is quite a bit of overlap between symptoms of insomnia and anxiety and other mood disorders."
He also adds that people with anxiety have trouble falling and staying asleep. "The spectrum ranges from everyday kind of problems that might make us anxious and affect sleep all the way to people diagnosed with anxiety disorders who are likely to have ongoing problems." 
This story originally appeared on Femalenetwork.com.
* Minor edits have been made by the Candymag.com editors.
All we want for Christmas is #Bieber2020.
It's happening ahead of his previously announced shows in the Philippines.
"They" has been redefined and may now be used to pertain to a person whose gender identity is non-binary.
What are you ~really~ like?
Maddie is part of Candy Rookies 2020, a group of influential and aspirational college students handpicked to represent #GenerationCandy in the year to come.
We're here for their magical vocals, heartfelt lyrics, and laid-back tunes.
She has a degree in public relations!
She's taking home a lot more than just the crown.
Jack is part of Candy Rookies 2020, a group of influential and aspirational college students handpicked to represent #GenerationCandy in the year to come.
Jocel Ninobla, Aidaine Laxa, and Darius Venerable took home gold and silver medals for the country.
Jihyo, Nayeon, and Jeongyeon dropped hints of a Manila fan meet.