Features
5 Things All Instagram Addicts Are Tired of Hearing
How many times do I have to tell you not to touch that cupcake yet?!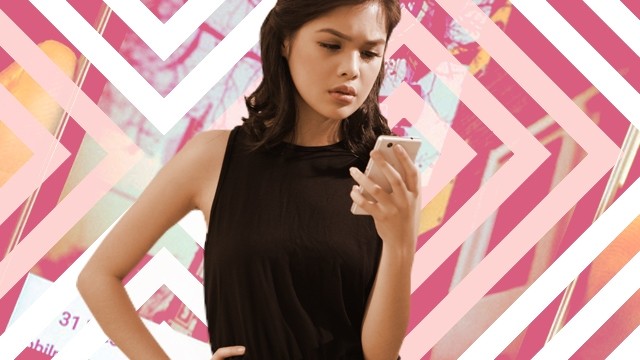 PHOTOS Mark Jesalva
Do you ever find yourself checking your phone every minute once you posted a photo on Instagram? Does that orange notification get you all hyped up? Do you scroll down endlessly on your Instagram timeline and double tap until your fingers get numb? Looks like all of us are guilty of being Instagram addicts at one point. And if there's one thing that we can't stand, it's when people comment certain things that are a little judgmental of all this Instagram love. Below are a few of these things you might be tired of hearing. Read on to see if you can relate!
1 "LB?" "FFF?"
Ahhhh the two most popular comments we see in Kylie and Kendall Jenner's posts. "Like back?" "Follow for follow??" Uhmm, no thank you. A true Instagrammer knows that organic followers and likes are the best! Don't worry if your recent flatlay didn't reach a number of 30 likes or if you lost a follower, because that doesn't make you less of a person. Remember Candy Girls, social media platforms such as Instagram are good in their own way but never let it define your self worth.
ADVERTISEMENT - CONTINUE READING BELOW
2 "How do you edit your photos?"
We've seen this question way too many times in the comment sections on posts of bloggers and celebrities. And while there are some people who are cool about explaining that they use Snapseed first to adjust the brightness and saturation of selected details, then head to VSCO for A-series filters, and finally finish it off with Afterlight (did you get all that?), there are some people who like keeping it to their selves. We on the otherhand then have to understand and respect their decision. We can't blame them too for not telling us. Each person on Instagram has their own way of editing their photos that makes their photos and feed their own, which also reflects their personality. Instead of asking how others edit their snaps, why not try experimenting using different filters? You may be surprised with what you can come up with!
ADVERTISEMENT - CONTINUE READING BELOW
CONTINUE READING BELOW
Recommended Videos
3 "You paid for a filter/an application?"
Yes, yes I did. Please don't judge me. My feed needed that gloomy feel from that VSCO preset.
4 "Can we eat now?"
Do people really still need to ask this? Of course, the answer is... no! Not until I get the perfect top shot of our glorious Japanese spread! Show of hands if you've ever been through that situation! Sounds familiar, right? Just try not to do it when your dad''s in a bad mood and is super hungry already.
5 "Stop Instagramming!"
Nope. Never! Kidding aside, I think we can all agree that quitting Instagram (or any social media platforms for that matter) is tougher now since we are glued to our phones almost 24/7. It's really hard BUT it is doable. From time to time though, try listening to that friend who always exerts effort in keeping you off your phone and try going on a social media hiatus. The outside world has so much more to offer than Instagrammable sunsets a.k.a. #nature #sunset #beauty!
ADVERTISEMENT - CONTINUE READING BELOW
Remember Candy Girls, using Instagram is not bad, but too much of everything is. Keep your Instagram streak at a minimum and make use of your time for other important matters!
Did we miss something? Leave a comment below and let's talk about the 'gram!
Yup, a million girls would really kill for this job.
They have unique beverages you won't see in most coffee shops.
These organizations strive to raise awareness and initiate change in their various advocacies.
We love the cartoony details!
Here's the story behind FASH.
Time to unwind with 1/2 of the Gaya sa Pelikula love team.
Everyone has gone digital.
She's playing the role of Star Vixen!
I didn't know I needed this until it came out...
They share tips and stories of their ups and downs to motivate you throughout the process.
Bookmark these fashion formulas to make the most of your one-piece swimsuits all year round!
From The Candy Bulletin Community