Features
5 Reasons Why Creativity Should Be Valued
In a world filled with obsessively-filtered and curated Instagram posts, what is the true value of creativity?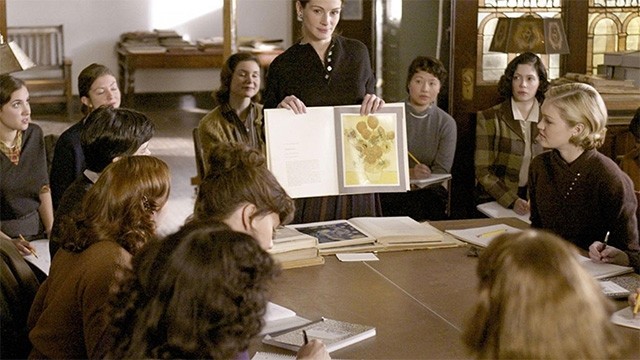 UIP
Creativity is something that is usually pushed to the side by society. Oftentimes we hear people saying that going to art schools is a waste of time, or that it'll lead to a career that won't pay well. Some even go as far as saying that you don't have a future in being creative. Because of these, people are discouraged to take up art courses and pursue their passion to live a truly creative life. But that should not be the case, Candy Girls. Creativity is an important aspect in our life and it's something to be appreciated. To help you understand the significance of creativity in our lives even more, we've listed down below 5 reasons that will show you why creativity should be valued.
It's innovative.
We see the product of creativity everywhere we look. From the songs we hear on the radio, the novels we read, the films we line up for, the applications we use every day, the blogs we follow, and the list goes on and on. Thanks to the creativity of the people who produced these things, we're able to enjoy and make the most out of these innovations.
ADVERTISEMENT - CONTINUE READING BELOW
It's hard work.
The creative process is a difficult one. It's not something that comes to you immediately. It takes time and it's something one can't rush. Before we're able to produce amazing output, we have to undergo countless rounds of trial and error to establish what our style and art is all about. But that doesn't end there. After establishing our style, oftentimes we'll get stuck in a creative rut before we can start the whole creative process again. It's an endless cycle of racking your brain for ideas and squeezing out your creative juices.
It's a form of self-expression.
Art is a form of self-expression. For every story, painting, song, poem, a part of the creator is embedded in it. It's their way of showing you a glimpse of their personalities, even their life. And for that simple reason, every bit of it should be valued.
It takes courage.
To let creativity grow, one must be open to new challenges and experiences. In fact, sometimes the most creative pieces come from those who have overlooked their fear and pushed themselves to do something they never they thought they would. Cliché as it is but experience truly is life's greatest teacher.
ADVERTISEMENT - CONTINUE READING BELOW
It inspires.
A lot of people fail to ignite their sense of imagination and innovation because of the thinking that creativity is not an important quality one must possess and that only "special" people have it. This isn't true. One doesn't to be an artist to be able to call herself creative because we are ALL creative. Sometimes we just need someone to spark it within us and guide us. This is the beauty of creativity. Not only can one express themselves through art but they can also inspire people to take on the challenge of creating something wonderful.
So Candy Girls, whenever you feel discouraged about your work or if you feel like you're not creative enough, don't ever think that your ideas aren't worth it. Keep creating and continue fueling your inner artist. Don't let what people say stop you from what you want to do and create. Someday, in the right time, all of your hard work will pay off and we'll be on the sidelines cheering you on.
ADVERTISEMENT - CONTINUE READING BELOW
I will have to say that it is by far one the best decisions I have made in my whole life.
Isa is part of Candy Rookies 2020, a group of influential and aspirational college students handpicked to represent #GenerationCandy in the year to come.
It's the best time to pick up a new hobby and put those notebooks to use.
We can't handle this breakup!
For days when you need an instant outfit inspo that's still campus-appropriate.
It could very well be one of the world's largest volcanoes.
From consistently badmouthing another friend behind their backs to making snide comments sneakily disguised as compliments, here's how to deal with a tricky friendship.
From sisig to bulalo, the North has a lot to offer.
Even college students like us can apply for freelance creative jobs while we're still going for that diploma!
These simple practices, when done consistently, end up being worth a lot.
It can actually *shatter* your cartilage.
Bordeos becomes meat of online talk while helping out in family's meat business.