Features
5 Reasons We Should Talk About HIV/AIDS
It shouldn't be a taboo subject anymore.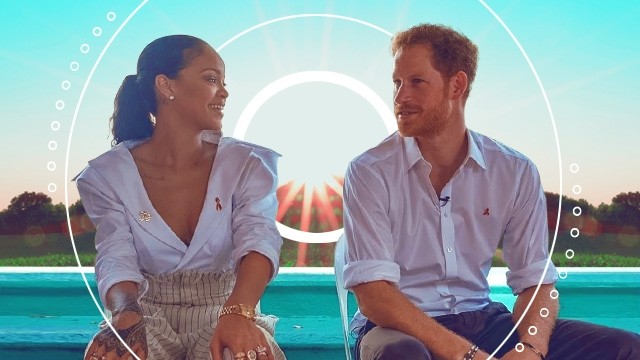 IMAGE Instagram | www.onstagram.com/badgalriri ART Clare Magno
Aside from it officially being 24 days before Christmas, December 1 is known worldwide as World AIDS Day. And while HIV and AIDS are two different things (read about the basics here), it's important that we talk about both diseases and not consider them as a taboo subject anymore. Below are the reasons why we think we should talk about HIV and AIDS more often. 
It's a major health concern.
The data gathered by unaids.org shows that there are more or less 36.7 million people in the world currently living with HIV/AIDS. And around 1.8 million of which are children. People are suffering from it and some are even dying. It's high time we stop considering it a taboo subject and start talking about it for real.
To help spread awareness.
Rihanna and Prince Harry's recent appearance together made rounds on social media because fans saw them as a potential OTP and wanted them to start dating. Eventually, they learned that RiRy's (or does HaRi work better?) team-up was for a more important reason, and that was to get themselves tested publicly for HIV. They did it to highlight how important, not to mention easy, it is to get tested, and get antiretroviral medication to fight the virus if needed.
ADVERTISEMENT - CONTINUE READING BELOW
So those who have it shouldn't be ashamed.
"It is time for us to step up to make sure that girls and boys with HIV aren't kept from playing with their friends, classmates, and neighbors. It is time for us to step up and acknowledge that stigma and discrimination still act as the greatest barrier to us defeating this disease once and for all," said Prince Harry during the 2016 International AIDS Conference in South Africa held earlier this year. It's hard enough for an adult to not be affected and feel inferior about having HIV, but it's harder for the kids who were born with the disease. But the more we include this topic in everyday conversations, the less difficult it will be for them.
So we all can work together to help.
Upon learning how quickly AIDS was spreading in 1994, MAC Cosmetics founders Frank Toskan and Frank Angelo established the MAC AIDS Fund to support different organizations that help people who have HIV/AIDS. For every cent that the brand earns from selling the Viva Glam lipstick, organizations like the Positive Action Foundation Philippines, Inc. (PAFPI), a non-government organization in the country can benefit from it. Frank and Frank's own little way of helping out now has benefited a lot of people all over the world.
ADVERTISEMENT - CONTINUE READING BELOW
So those who have it shouldn't feel discriminated.
Let's get this out of the way: contrary to HIV myths, the disease isn't transmitted through casual contact with a person who has it. Which means that HIV is not spread by hugging, shaking hands, or sharing dishes/drinking glasses. It is mainly spread by unprotected sexual intercourse, sharing needles or syringes, birth or breastfeeding, or anything that involves infected blood being transmitted to an HIV-negative person. The more people talk about these things, the more they get educated about what the disease really is, and the more they stop discriminating those who have it.
Here's a little guide to get you ready for post-college life.
It's honestly a pretty decent amount for extra income!
More Hyun Bin content coming our way!
Makati has plenty of heritage and culture.
These are the styling mistakes you're probably making.
It's the new takeover trend in food.
You might be rekindling an old relationship, but you also wouldn't want to cut ties with other people in the process.
Craving that crispy CLOY goodness?
One college student shares her experience of being a former working student.
The network's franchise is set to expire in March 2020.
It's okay if you don't have life figured out yet.
Stress is short-lived, but your friendship is forever.