Aside from all the eye-candies and kilig moments that we love about Korean dramas, we can also count on them to give us important lessons about friendship and relationships. In fact, most Korean dramas have friendship as part of their theme so we decided to make a list of the lessons we learned about friendship while watching K-dramas until the wee hours. Warning: This post may contain spoilers so read at your own risk! 
K-Drama: Doctors
Hye Jung (Park Shin Hye) and Seo Woo (Lee Sung Kyung) were the best of friends in high school, but when Seo Woo started to notice Hye Jung's improvement in school to the point that she's actually beating her to the number one spot in class, things started to get a bit messed up.
Lesson: Don't compete with your friends. Instead of getting jealous when a friend does something better than you, be happy for them. True friends genuinely want the best for each other. Don't be afraid to accept that there are some things your friendis better at and that you have something to offer too. Always remember to lift each other up rather than bringing yourselves down. Cheer on for each other and celebrate your achievements together.
ADVERTISEMENT - CONTINUE READING BELOW
K-Drama: Descendants of The Sun
Yoo Si Jin (Song Joong Ki) and SeoDae Young (Jin Goo) are like two peas in a pod. Wherever the other one is, whether they're on a dangerous mission or just on a double date at a local café, you're bound to see these two together.
Lesson: Friends always have each other's back.They consider your problems as their problems too and won't let you face it alone. They are your ultimate support system and they will always be ready to help andprotect you.
K-Drama: She Was Pretty
It's hard enough when you find yourself liking the same guy with your best friend but it's even crazier when they actually start dating each other. When Ha Ri (KohJoonHee) and HyeJin (Hwang Jung Eum) was faced with this ultimate test of friendship, you'd expect their friendship to fall apart but this drama shows otherwise.
ADVERTISEMENT - CONTINUE READING BELOW
Lesson: Sisters before misters, always. Don't let a guy ruin your relationship with your best friend. Your friends will always stick with you through the worst times in your life and they're not worth leaving just for some guy. Plus, when things get rough with your bae, who do you run to? Uh-uh, none other than your friends who will still comfort and accept you with open arms.
K-Drama: Reply 1997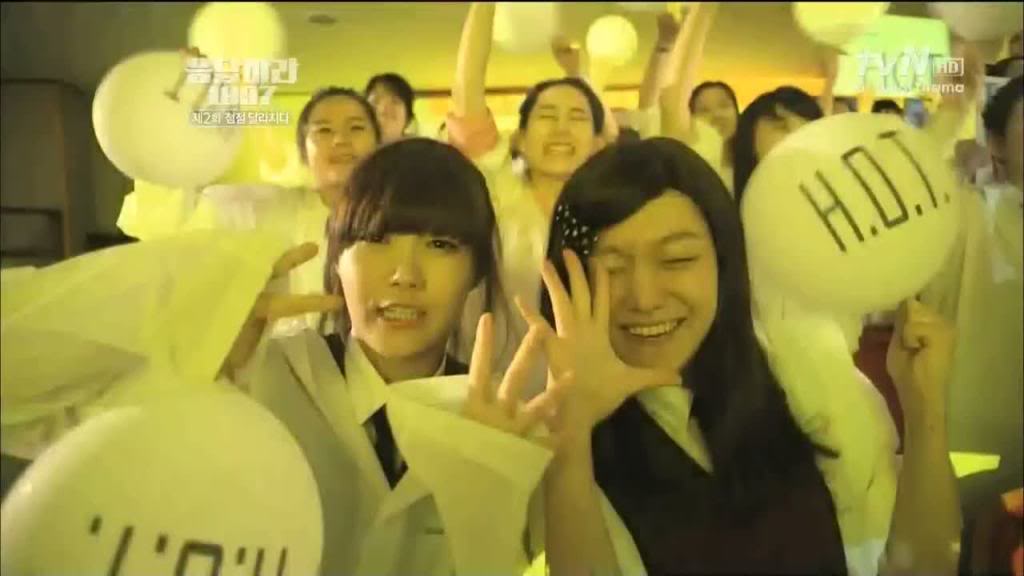 ADVERTISEMENT - CONTINUE READING BELOW
Set in the year 1997, Si Won (Jung Eunji) and Jong Mi (Shin So Yul) were the definition of fangirls of that time. They'd stalk their favorite boy group (H.O.T.) together and religiously support them through concerts and events.
Lesson: They're the best people to fangirl with. Some people might judge you for your stalking skills and the camp-outs you do just for the groups you love, but your friends will always be there to accept your weirdness and spazz with you. You can always count on them for the latest updates and will even stop you from buying another lipstick just for you to be able to save up for that concert next year.
K-Drama: School 2013
Go Nam Soon (Lee Jong Suk) and Park Heung Soo (Kim Woo Bin) used to be best friends but because of certain circumstances their friendship went downhill. However, they find themselves together again and is given the chance to mend their friendship that was once broken.
ADVERTISEMENT - CONTINUE READING BELOW
Lesson: Friends forgive each other. Let's face it, no matter how good of a friend someone is, they are bound to cause you some pain at some point. Do not hold grudges and learn to forgive them. Keep in mind as well that a friendship is a two-way street so learn to apologize and ask for forgiveness too for your own mistakes.