Features
5 Illustrations That Sum Up Being an Introvert
"Very busy...doing nothing."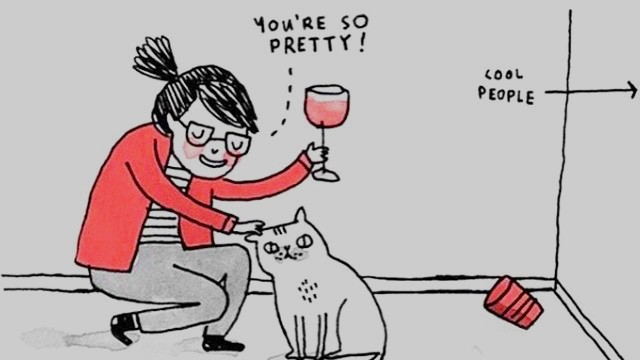 IMAGE Gemma Correll | instagram.com/gemmacorrell
If you're an introvert who loves social media, you might want to tap the follow button on Gemma Correll's Instagram. She's a self-confessed "anti-socialite and pug lady" who draws the most relatable and funny illustrations of real life scenarios. Our favorites? Her introvert illustrations that make us go, "Same!" Here are five of them.
When you have to do something you don't really want to do.
ADVERTISEMENT - CONTINUE READING BELOW
And you do it so quickly without giving it another try.
When getting grounded is a reward, not a punishment.
And you happily, willingly oblige.
When your idea of a busy day is doing absolutely nothing.
ADVERTISEMENT - CONTINUE READING BELOW
Team Cozy all the way!
When you decide on going out with friends.
You've actually already made a decision. 
When you do decide to go out.
ADVERTISEMENT - CONTINUE READING BELOW
More interaction with the animals, less interaction with people.
How many of these illustrations can you relate to?
Being away from each other teaches you to cherish every moment together even more.
Your Moon sign is all about your most intimate feelings, fears, and desires.
Gotta stay cool, fresh, and iwas pawis.
Remember the show Codename: Terrius when it was aired on ABS-CBN?
At 23, he is the youngest elected mayor in the country.
Rest in peace, Coach Aric.
Is this quarantine making you crave milk tea, too?