Staying fit and healthy is getting harder and harder nowadays because of all our fast-paced and busy lifestyles. Finding excuses to skip working out becomes a lot easier than actually making the effort to haul your butt to the gym. But since our current lifestyle is also synonymous to the abundance in mobile devices we always need to have (and actually do own), working out has also been made much more convenient! You can now do your workout or keep track of your daily runs with the help of different applications on your phone. So, whether a gym membership doesn't fit into your allowance or you simply don't have the time to workout for an hour, we've got you covered on the fitness front thanks to these top five super useful and totally free apps you can easily download on your smart phone or tablet! Don't wait any further–scroll down and pick the perfect one for you!
ADVERTISEMENT - CONTINUE READING BELOW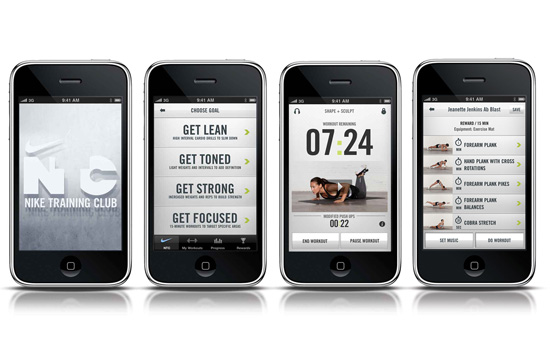 Nike Training Club
This app is like having your own personal trainer wherever you go! Simply pick the area of your body you want to focus on and you can choose from over a hundred different types of workouts with varying lengths and intensities! After accomplishing a few workouts, you can even unlock exclusive sessions straight from your favorite athletes and personalities. The best part? Each workout comes with "how-to" videos you can watch and practice so you can learn the proper technique to avoid any injuries.
ADVERTISEMENT - CONTINUE READING BELOW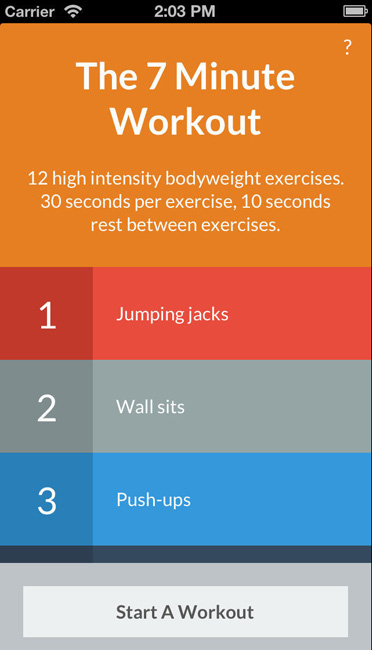 7-Minute Workout Challenge
You don't need to actually workout for a full hour or thirty minutes to get the maximum benefits. All you need is a good high-intensity 7-minute workout and you're good–making this app perfect for busy bodies and people who would rather just workout at home! Each mini-workout is broken into 30-second exercises that will surely get your blood pumping and your body moving.
ADVERTISEMENT - CONTINUE READING BELOW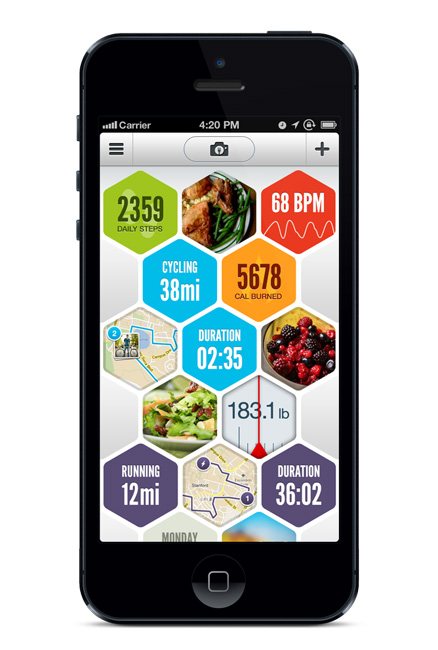 Argus
This is your all-in-one fitness app that can keep track of everything you need to stay on track with your healthy lifestyle. From keeping track of your steps per day (no need for a separate pedometer app) to your nightly sleep cycle, and even the amount of water you've consumed, Argus compiles all your fitness info perfectly. All you need to do is have your phone on you all the time, which you probably already do anyway!
ADVERTISEMENT - CONTINUE READING BELOW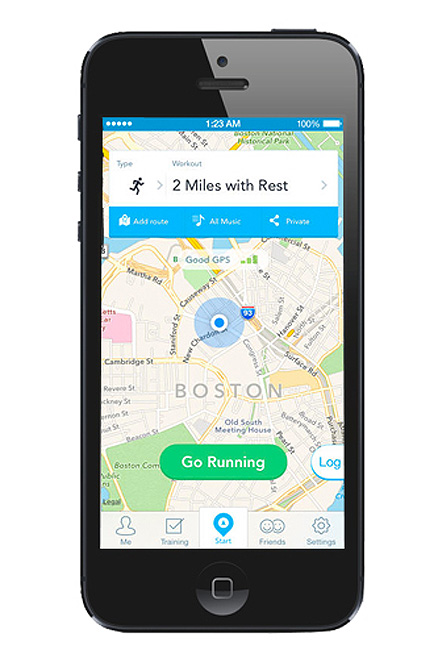 RunKeeper
This app will act as your running coach, especially if you're a newbie! Just make sure to open the app before your run and it will keep track of everything for you–your pace, distance, and time. It even has a voice-activated feature to let you know how you're doing along the way! How cool is that?
ADVERTISEMENT - CONTINUE READING BELOW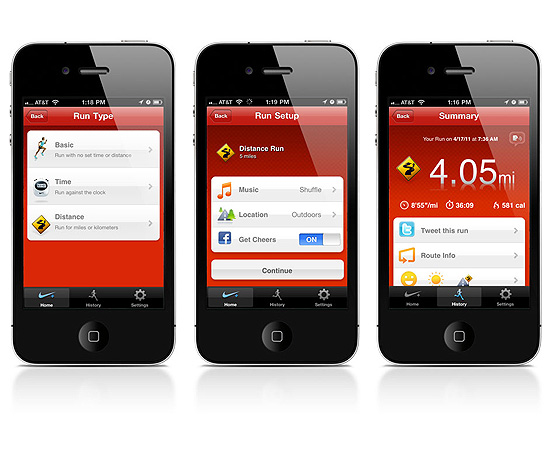 Nike + Running
This is another effective app to download so that you can run better, beginner or not. Aside from keeping accurate track of your time, this app is all about motivating you to progress with a leaderboard system. It also helps you reach your goals by allowing you to share your routes on social media platforms, take photos during your run, and compete with friends.
ADVERTISEMENT - CONTINUE READING BELOW
Which app are you going to download? Have other fitness-related topics you want us to feature? Tell us about it in the comments or tweet us @candymagdotcom! We'd love you hear from you :)