Let's face it, because of today's busy and fast-paced lifestyle, finding time to squeeze in a workout is getting harder and harder. This also makes it more challenging to keep up with a healthier, more fit lifestyle. But, did you know that there are actually small things you can do day-to-day that can help you stay on your fitness track? Yup, there are actually tons of workouts you can do wherever you are and today we're featuring five simple workouts you can do while at your desk working or studying. All you need to do is read on and take note fo the really do-able workout moves to do while you're at your desk!
1. The perfect posture. Keep a perfect posture and strengthen your core by adjusting your chair to make sure your feet, hips, and arms are all at 90-degree angles to the floor. Then, all you need to do is engage your core to keep your back straight throughout your long day! No slouching allowed.
ADVERTISEMENT - CONTINUE READING BELOW
2. Jog in place. Whether you've been sitting for too long, feeling lazy, or just need to wake up, go ahead and jump out of that chair and start jogging in place. Want more of a challenge? Pick up those knees and do this for two minutes. Repeat throughout the day.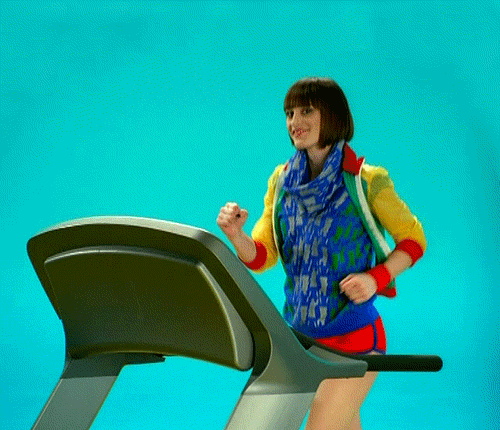 ADVERTISEMENT - CONTINUE READING BELOW
3. Football drills. At football practice, players rapidly tap their feet in place, simulating a run. Simply do the same thing while you're seated and do it for 30 seconds at a time.
4. The namaste. First, make sure you're seated upright with feet flat on the floor. After, bring both your palms together in front of your chest. Then, push those hands together powerfully until you feel your arm muscles contract. Hold your hands pushed together for at lease 20 seconds. Release and repeat as much as you please.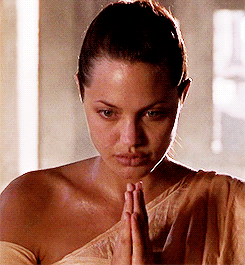 ADVERTISEMENT - CONTINUE READING BELOW
5. Chair curls. First, cross both arms over your chest while sitting up straight. Tense your abdominal muscles and curl your shoulders towards your hips. Hold this for 10 seconds at a time.
Have other fitness-related topics you want us to feature? Tell us about it in the comments or tweet us @candymagdotcom! We'd love you hear from you :)