We've all been through a situation when you're itching to say something about a particular topic, but you hold yourself back out of fear of being judged. With all the ways you can embarrass yourself both in real life conversations and online posts, why would you even bother giving others a piece of your mind, right? We list down some reasons why you shouldn't be afraid to speak your mind.
1 It will liven up a one-sided conversation.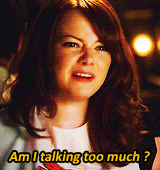 via giphy.com
ADVERTISEMENT - CONTINUE READING BELOW
Have you ever experienced talking with someone and just raring to tell them your opinion, but you're so afraid of them not getting your point, thus merely agreeing on what the other person says? What happened next? You probably regretted it, didn't you? Speaking your mind will put your regrets to rest, because you know that you spoke what you thought, thus giving the conversation much more insight than it would have had if you just nodded your head at everything the other person said. Trust us, speaking your mind will put those regrets to rest.
2 It will help give people a new perspective.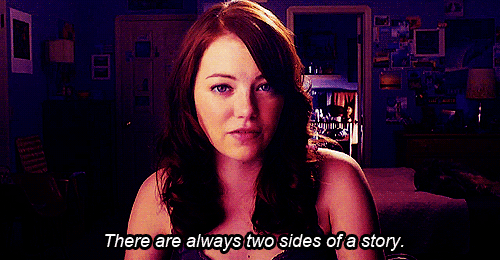 via giphy.com
You're always trying not to step on people's toes, so you end up you keep your opinions to yourself. It's 2015, girl! Gone are the times when girls are supposed to blindly follow orders. And now more than ever, people's opinions are actually listened to. Your fresh take on things will most likely be welcomed, and you'll be glad you contributed to the conversation.
3 It will help you get what you want.
via giphy.com
ADVERTISEMENT - CONTINUE READING BELOW
Author Nora Roberts said that "if you don't ask, the answer is always no." Think of it this way–you order your favorite dessert and the wrong order arrives at your table. If you don't speak your mind, you'll be stuck eating food that you don't like. If you don't speak your mind, another person will always cut in front of you in line. If you don't speak your mind, other people will always forget to include your vote on important decisions. Speaking your mind does not always mean opposing the popular opinion; sometimes, it means saying something to get you what you deserve.
4 It will make you more confident.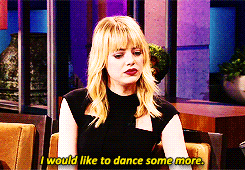 via giphy.com
ADVERTISEMENT - CONTINUE READING BELOW
Speaking your mind does not necessarily mean forcing your opinion on every available person. Most times, starting small (like simple requests to, say, pass something to you) helps you speak your mind on bigger things. Remember that your opinions, so long as they're sound, are valid, and should definitely be said. So don't forget to speak up, Candy Girls!