Features
4 Dares For The Brave Heart
We dare you.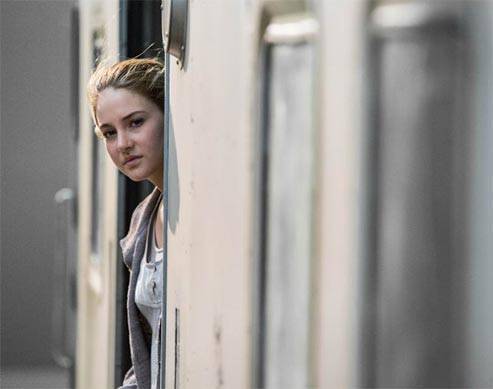 PHOTO Lionsgate/Summit Entertainment
To strip

I dare you to show off your insides and to strip yourself free from facades and walls. I dare you to strip away your layers of skin and show people what you're really made of. Yes, it's scary, yes you will feel vulnerable, but that is exactly what bravery feels like. "The moment that you feel that, just possibly, you're walking down the street naked, exposing too much of your heart and your mind and what exists on the inside, showing too much of yourself. That's the moment you may be starting to get it right." (Gaiman, 2013)

To leave

I dare you to leave your comfort. To leave the place that has tucked you in too warmly. Remember to never let yourself get stranded, remember that this planet is beautiful. So get up, go out, and go anywhere else. The universe begs to be explored.

To stay interested

This is the key to never having to be dreadfully bored. Ask questions and stay curious. There are many things to learn in this world. You're young. Let yourself be young by never losing the sparkle in your eyes.

To love

In a world where bad things happen, in a place where we experience hurt, I dare you to love. Remember that a brave heart knows how to love honestly and unconditionally, a brave heart knows how to rid herself of pride and hate and bitterness. It will feel silly at times, other times it will just be tough, but know that love is always, always beautiful.
Do you accept the challenge?
Aside from electricity and water, here are some essential subscription services you can divide among you and your dormmates.
#TalaNation on a different level!
Showing vulnerability doesn't make you less independent.
I was young, supposedly halfway through my first college degree, working several side hustles to pay the bills with zero savings.
You don't have to splurge a lot on an expensive model for its high-quality camera to get started with vlogging.
Straight from Lana Condor and Noah Centineo, no biggie!
Just like in your darkest times, your college friends were there with you during the best days of your life.
Pasig City government aims to allow more scholars to have free tuition and higher incentives.
The last remaining speakers of a dying language wanted help to preserve their heritage.
The Big Bad Wold Book Sale is back for its third year!
Unti-unti ka na ngang nakaka-move on, nagkakapera ka pa.