It's always a headache to be around when your always-BV friend complains endlessly about what's been getting on her nerves that day, or when that super whiny or naggy friend won't stop talking to you and asking you to listen.Then your patience gets tested by your friend who won't stop gossiping. And what about that one friend who just won't stop bragging about her latest purchase?
No one is perfect, but sometimes there are just friends who are hard to handle. They come in all shapes and sizes, and they show their difficult personalities in different situations. But just because they can be a handful sometimes and maybe you're not always in the mood to listen or talk to these kinds of people, doesn't mean they stop being your friend. In any regular day, you would rather have them around. Here's how you can deal with these kinds of girls without having to stop being friends with them.
1 Don't take what they say too personally, you have to be patient.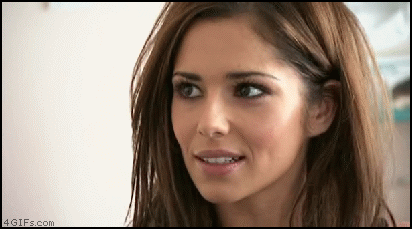 via giphy.com
ADVERTISEMENT - CONTINUE READING BELOW
When going into conversations with your difficult friend, you must remember that your friend is like this. If you expect her to suddenly be easy to talk to, you'll just get frustrated. When you're ready to hear your friend complain, or rant, or nag, or however the usual way your friend is being difficult, listen first so you don't offend her. And when you do, don't take what she says too personally. You know that your friend has these tendencies so she might just get even more on your nerves if you interrupt or complain back. It's a difficult job, but you have to be the patient one between the two of you.
2 Be honest, but be nice.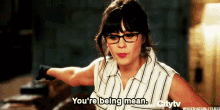 via giphy.com
Being a good friend is about helping her change for the better as well> And you can do exactly that by being honest with your friend. Tell your friend that maybe she's already getting out of line, has been repetitive with her complaints, or that you're no longer appreciating her attitude or whatever it is bothering you. It's always tough having to tell your friend the truth, but it's not right to allow her to continue the bad habits especially if you—someone who is legitimately concerned for your friend—is getting offended. The key is not to be harsh or mean about it, rather approach it in a kind and sincere manner. Your friend deserves to know the truth for the good of everybody, but if you don't say it the right way she might get offended or insulted. You have to word it nicely and make sure your friend understands how much you're affected, or how she is affecting others around her. It's better to really sit down and talk about it so she knows your honest concern. A true friend would hear you out.
3 Don't backstab or spread rumors.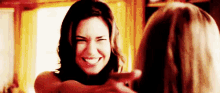 via giphy.com
An easy way out of dealing with difficult friends is just to rant to another friend, or grin and bear it and then post parinig tweets after. As tempting as that is, your friend won't change, and you'll just find yourself in an endless cycle. Don't backstab your friend or complain over and over again to others. Instead, if you need help in trying to reach out to her or if other people agree that she should start working on becoming better, then join forces in having an intervention. The two earlier rules still apply, and at least this time there are more of you to help her. Don't attack your friend, be gentle always, but also make sure your point comes across. If you don't know what to do, you can ask for advice from your other friends but always look at the situation with understanding—not anger, not frustration.
At the end of the day, a true friend will always want the best. Be a true friend and help your difficult friends become better. Let them know that you'll listen when they have problems, and you'll be there when they need you. But that you're not a sponge or a doormat either. Help them with patience, love and compassion, and you'll have a stronger and more solid relationship.
ADVERTISEMENT - CONTINUE READING BELOW
How do you deal with difficult friends? Leave a message to share your advice with other Candy Girls who are in the same predicament.