Thesis is undoubtedly one of the most important requirements for us college students, as it will determine whether we'll be graduating during the end of our course. For most undergraduate courses here in the Philippines, the thesis setup is usually in the form of groups. Although there are some courses that have pre-arranged thesis groups already, there are also some programs that allow students to choose their own thesis groupmates.
In the latter case, it might seem like an easy task—at least for those who are lucky enough to have found their groupmates early on during their college years. However, it is not as easy as we think, for this privilege comes with great responsibility and self-accountability. So, for college students who are currently forming their own thesis groups (or even to those who are just thinking about who their future thesis groupmates will be), here are three significant things that you should take note of when choosing your thesis groupmates.
ADVERTISEMENT - CONTINUE READING BELOW
It's a long-term commitment.
Thesis doesn't only run for one semester nor does it equate to just a single project in your classes. Usually, it runs for more than one year! This is because your thesis is the culmination project of your entire stay in the university, so it requires time to brainstorm possible topics, strategize on plans, implement decisions, and evaluate things that went right and wrong.
To give you a better illustration of the duration of a thesis, Management students at ADMU like me start thesis during the second semester of junior year and will continue for the entire senior year; all of these will happen with the same group (and even with the same topic). Adding up the numbers, the total duration of our thesis is approximately a total of one year and five months. It's a case to case basis per course and per school, but you'll more or less be working together for months and even up to a year! Now, who can you see yourself working with for that amount of time?
ADVERTISEMENT - CONTINUE READING BELOW
You'll go through stress together. (You know how scary people can get when they are stressed with life!)
We've already established how important your thesis will be in your college life. And oftentimes, a big commitment like this brings great challenges that can be a root cause of stress. For my group, the brainstorming stage was our peak ~stress~ moment—our prof was constantly shooting down our ideas... and we were also running out of good ones (as well as hope, if we're going to pass the subject, lol!). Luckily enough, we were able to come up with an idea that both our prof and my groupmates liked. In our case, stress wasn't a bad thing. Rather, it was our driving force to think outside of the box and deliver more than what was asked from us. But we also don't want to get to the bad side of it, such as losing temper easily, getting irritated easily, and many more. 
ADVERTISEMENT - CONTINUE READING BELOW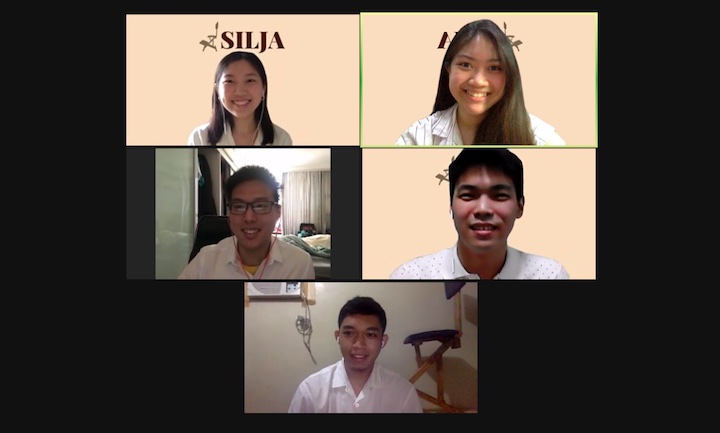 In situations like thesis, it is inevitable to encounter this side of stress as you are pressured to work harder and to achieve success faster, especially with graduation fast approaching. At the same time, the tension among your peers heats up 10 times faster, especially when you're having different ideas and opinions on how to handle things. In that case, ask yourself: are you willing to go through stress—both good and bad—with these people, or at least compromise when they're having bad days?
ADVERTISEMENT - CONTINUE READING BELOW
Thesis will be one of your last college projects, so make it count!
Your thesis may be the last requirement that you would ever have to submit to your professor, your department, and your college. After all the years you have spent in the university, everything will come to an end after passing that final thesis paper and defending that thesis report. Just imagine, this project will mark the end of your college journey as a new chapter of your life starts to dawn. As thesis will be one of your college lasts, who are the people that you would want to create worthwhile memories with?
So, yes, choosing the right thesis groupmates is that important because it's like choosing your university partner/s for life! You and your thesis groupmates will be working for a while, will have to stick together through thick and thin, and will be closing your college journey together. With this article, I hope you were able to have a better understanding of the importance of choosing the right thesis groupmates. Likewise, I hope you can find the right thesis groupmates whom you would enjoy working with no matter how tough days could get!
ADVERTISEMENT - CONTINUE READING BELOW
***
#WATCHCANDY: Subscribe to Candy Magazine on YouTube and follow @candymagdotcom on Tiktok for guides to college life and beyond.
Candy is now on Quento! Click here to download the app and enjoy more articles and videos from Candy and your favorite websites!