Features
3 Labels That Girls With Lots of Guy Friends are Tired of Hearing
Enough with the "malandi" already!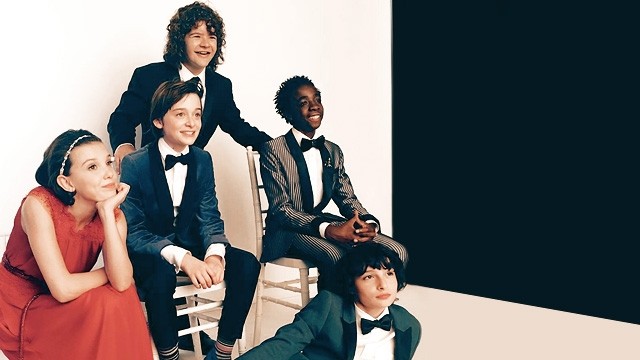 IMAGE Noah Schnapp | instagram.com/noahschnapp
It would take the whole day to list all the perks of being friends with guys because they make amazing friends, but like most things in life, there are also downsides to it, like being called names like these:
Malandi
Girls who hang with guys a lot always get judged as either malandi or someone who enjoys the attention given to her by guys, when in truth, some girls just feel more comfortable interacting with guys because they grew up with a bunch of them or are close with the men in their families.
Tomboy
Being asked or assumed that you're a tomboy is a close second to being called malandi. It's like people have this checklist of reasons why you're friends with guys, in which ~*friendship*~ isn't included. Just because you like being around boys and enjoying the same things they do doesn't automatically make you a lesbian. And who cares, anyway. Sexual orientation isn't the basis of friendship. Being a decent person is.
ADVERTISEMENT - CONTINUE READING BELOW
Boyfriend snatcher
Even if you're the nicest human being alive, when you're friends with guys, it doesn't matter. You're always a threat to your guy friends' current or would-be girlfriends. Some girls wouldn't say a word but would always be keeping an eye on you and looking for hints that you like her guy like it's their job, while others would go straight to the point and tell you to keep away from her guy.
At the end of the day, judgments like these may be hurtful for some even when delivered as a joke. It'd be nice to keep in mind that girls and guys can be friends (the fact that this has to be said in this day and age is baffling) without malice, benefits, or hidden agenda.
Want to share your guy best friend story with us? Let us know in the comments below! 
Looking to sport the long-haired look?
It's actually not an either-or situation.
Here's a list of amazing, albeit fictional, personalities from another world that inspire us to be our authentic selves.
I will have to say that it is by far one the best decisions I have made in my whole life.
Isa is part of Candy Rookies 2020, a group of influential and aspirational college students handpicked to represent #GenerationCandy in the year to come.
It's the best time to pick up a new hobby and put those notebooks to use.
We can't handle this breakup!
For days when you need an instant outfit inspo that's still campus-appropriate.
It could very well be one of the world's largest volcanoes.
From consistently badmouthing another friend behind their backs to making snide comments sneakily disguised as compliments, here's how to deal with a tricky friendship.
From sisig to bulalo, the North has a lot to offer.