Features
25 Ways to Love Your Body
Treat your body right-because it's the only one you've got!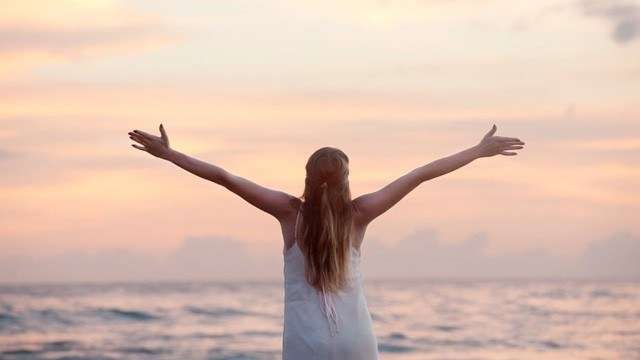 IMAGE pexels.com
Make it a habit to stand in front of the mirror.
And find something new to like about your body every day.
Do nice things for your body once in a while.
Nothing beats a hot bath or a long nap during the day. You can also get your nails done and have a nice massage all at once!
Exercise!
Whether it's running, dancing, yoga, or any other sport, a regular workout will leave you looking good and feeling better. 
Laugh out loud.
It feels great and boosts your health.
Read books that help improve your self-image.
Such as Rebecca Odes' The Looks Book or Kimberly Kirberger's No Body's Perfect.
Listen to positive music.
Start your day on a high note by singing along to tunes that convey a positive message. 
Throw an "indulgence party."
Invite your friends to wear their coziest clothes, bring all their favorite snacks, and talk the night away. And forget the guilt! Good company can feel much more amazing than tiny skirts and mile-high heels.
Campaign for self-esteem!
A lot of sites online are dedicated to helping women of all ages learn to love themselves.  
Be generous with your compliments.
Whether to a friend or a stranger, sincere praise can go a long way to making someone—including you!—feel awesome.
ADVERTISEMENT - CONTINUE READING BELOW
RESPECT YOUR BODY.
Sleep well, eat right, and drink lots of water! Your body will love you for it.
Take care of your hair.
All of it, from head to toe, because a healthy body includes healthy hair, too! 
Spend quality time with YOU.
Nothing says "I Love Me" better than a date with yourself. Watch a movie, take a quiet walk, or travel if you can. Learning to be happy without other people can lead you to discover new things about yourself.
Make eating an adventure.
Grab your friends and scour the Metro for restaurants you've never tried. You can even make a game out of it: a free meal goes to the person who finds the best salad place, the cheapest health food, the best service, and more. Be creative with your themes! A regular helping of food, friends, and fun can do wonders for the body.
Don't compare yourself to others.
"To me, all women are beautiful. Every woman is a queen. We all have different things to offer." —Queen
ADVERTISEMENT - CONTINUE READING BELOW
Wear clothes that suit your body type.
Never force yourself to conform to a trend. Work with your body, and take time to find pieces you feel comfortable in and flatter your shape and size.
Remember what's real.
Hollywood isn't real, and neither are most advertisements—don't let them bring you down! Celebrities and models have dozens of people working on their makeup, clothes, diet, exercise routines, lighting, and photo enhancements before we see them on billboards and the big screen. Instead of poring over pictures of skinny, fair-skinned actresses, spend your time on real, positive interests like art, music, travel, or sports.
Pick your products with care.
From facial wash to body lotions, shampoo to mascara, make sure you use tried-and-tested goods. Don't let a nice ad sway you! Cosmetic companies don't have to submit proof of their claims to call a product "hypoallergenic." Instead, look for labels like "Fair Trade Certified," "acnegenic" (oil-free and won't cause pimples), "non-comedogenic" (won't clog pores), and "allergy-tested." Take time to read labels; your body deserves the attention.
ADVERTISEMENT - CONTINUE READING BELOW
Befriend your doctor.
And your dentist, too! Regular check-ups are a must, no matter how old (or young) you are. Being on good terms with a great doctor can help make that next appointment less torturous.
Put the "inside you" before the "outside" one.
The best kind of glow comes from who you are, not what you look like. Learn to love the person within your skin! As Lebanese-American poet Khalil Gibran said, "Beauty is not in the face. Beauty is a light in the heart."
Befriend your body.
Remind yourself that life is too short for you to spend it hating your body.
Cut size labels off your clothes.
Dress size should never dictate your mood or your confidence!
Never allow other people to put you down.
"I refuse to become part of this perfect-body syndrome. I like my body. One guy I dated said, 'You're beautiful, but you're soft. You can't compete with other actresses in Hollywood because everyone's in shape and working out.' I said, 'Very nice to meet you. Goodbye!'" —Salma Hayek
ADVERTISEMENT - CONTINUE READING BELOW
Take pleasure in learning.
Read up on topics that interest you, and don't be afraid to try the classics. Start with F. Scott Fitzgerald's The Great Gatsby and Robert Louis Stevenson's Treasure Island. Or take a class on something you've always wanted to learn, like cooking, poetry, even film. Remember: a strong mind makes a strong body.
Write it out.
Sometimes, saying it out loud isn't enough, so why not commit it to paper or the Net? Start a journal or blog that focuses on positive things about yourself, the people around you, and life in general. You'll be smiling more, we promise!
Step off the scale!
Don't ever let your happiness depend on how much weight you've gained or lost today.
This article originally appeared in Candy Magazine's March 2011 issue. 
It's the best time to pick up a new hobby and put those notebooks to use.
We can't handle this breakup!
For days when you need an instant outfit inspo that's still campus-appropriate.
It could very well be one of the world's largest volcanoes.
From consistently badmouthing another friend behind their backs to making snide comments sneakily disguised as compliments, here's how to deal with a tricky friendship.
From sisig to bulalo, the North has a lot to offer.
Even college students like us can apply for freelance creative jobs while we're still going for that diploma!
These simple practices, when done consistently, end up being worth a lot.
It can actually *shatter* your cartilage.
Bordeos becomes meat of online talk while helping out in family's meat business.
From her gowns down to the décor and food!
Trish is part of Candy Rookies 2020, a group of influential and aspirational college students handpicked to represent #GenerationCandy in the year to come.