Schooling gradually gets tougher as you go along. You may have found high school to be difficult but wait till you get to college! You may have to load up on your coffee, turn up that alarm, and be more studious because going to college is a whole different ball game. But college won't always be a drab, it may be difficult but it's also undeniably exciting and fun. You'll eventually find that college could actually be the best years of your life. The friends for keeps, the terror profs, the campus crushes, the sleepless nights and all the crazy adventures are all going to be a part of your college life and you're either going to love it or hate it. Either way, it'll be a roller coaster of emotions. Don't believe me? Well here are a couple of visual representations that perfectly explain what it feels like to be a college student!
ADVERTISEMENT - CONTINUE READING BELOW
How it felt when you first entered college.
When you're loaded with essays, projects, exams plus extracurricular tasks.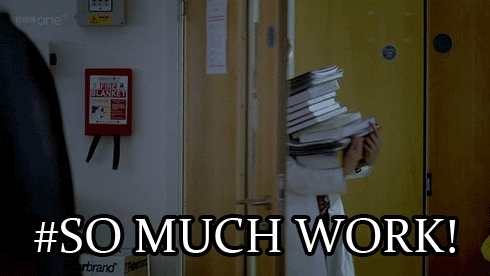 When you stay up late to finish a paper
...And you need to stay awake the next day for your 7:30 class!
When you pay attention in class but deep down you're like.
ADVERTISEMENT - CONTINUE READING BELOW
When you try to study, but then you realized you can't.
When you're taking an exam you barely studied for.
But aced it anyway (and brag about it)!
When you finally get to have some sleep after a tiring day.
When you realized you get to party this weekend.
And when you realized you have to study during the weekend.
ADVERTISEMENT - CONTINUE READING BELOW
That moment you became addicted to coffee.
How it feels when finals week is approaching.
THIS.
When you can't reach the word count for your essay because you've run out of things to say.
When you meet a strict and terror professor.
When you start planning out your life in case you don't survive college.
ADVERTISEMENT - CONTINUE READING BELOW
When you're feeling extra motivated and inspired.
When all your hard work pays off.
ADVERTISEMENT - CONTINUE READING BELOW