Features
18 Things You Need To Do Before You Turn 18
The must-dos before adulthood.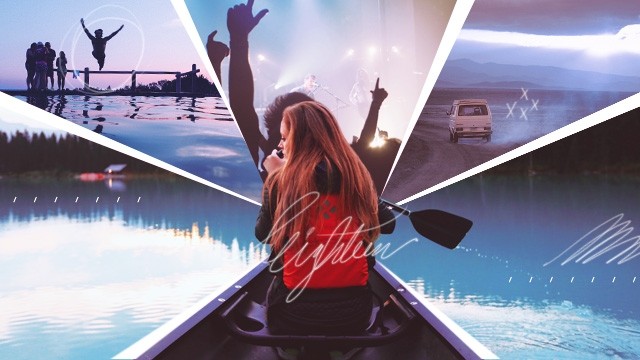 IMAGE Clare Magno
Although being a teenager can be undeniably stressful, that doesn't mean you can't enjoy the journey to adulthood. To make sure you maximize your teenage years well, we came up with a list of eighteen things you simply have to do before you reach the rather intimidating yet nonetheless exciting age of eighteen.
Visit a place with a name you can't pronounce. Even if it's just across your house, this is definitely something interesting and unconventional to go for.
Take a photo every single day of the year. Photos are always the best things to look back on when you're older!
Attend a music festival. It doesn't have to be Coachella because any music festival is just as fun as it sounds!
Take a social media detox. Learn to appreciate the world that's not on the internet.
Pull an all-nighter with your friends. Whether you're all desperately trying to submit an assignment before the deadline, or just staying up for fun—this is a must for anyone.
Go cliff jumping! Conquer your fear and just do it!
Invite your friends over for a Pinterest night. Because completing a DIY project is just so satisfying.
Participate in a color run. Even if you don't particularly enjoy running, color runs are actually pretty exciting and leave you with a bunch of great photos, too.
Learn to complete the Rubiks Cube. Trust us, it'll leave you feeling proud.
Go on an overnight beach trip with your closest friends. Whether you end up grilling barbecues all night, playing board games, or just talking about the most mundane things, you'll end up learning so much more about your friends.
Learn self-defense. Because every girl should know how to stand up for herself.
Go to prom. Even if you're not the biggest fan of prom, at the end of the day it's a fun hangout with your friends just all in formal attire! Plus, when are you going to dress to the nines with all your friends again?
Tell someone you love them. This may be cheesy, but always rewarding.
Do something good for your hometown or community. Don't forget about the place you grew up in, after all you wouldn't really be the same without it!
Get over a heartbreak. Let's face it, everyone goes through some type of heartbreak, but it's crucial to know that one day you'll get over it.
Learn to dress for yourself! Wear whatever you want, whenever you want, wherever you want!
Keep a picture of your first pet and boyfriend/girlfriend. Just for the memories.
Stop caring what other people think of you. Easier said than done—but so worth it!
Aside from IU, heavyweight groups like BTS, BLACKPINK, TWICE, and BIGBANG are also on the list!
Both the shop and its drinks are too pink and pretty!
There are also useful tips for showering your cat and cutting their nails. #NEED
Who else is excited for an all new season of "Kingdom"?
It's honestly a pretty decent amount for extra income!
Here's a little guide to get you ready for post-college life.
More Hyun Bin content coming our way!
Makati has plenty of heritage and culture.
These are the styling mistakes you're probably making.
It's the new takeover trend in food.
You might be rekindling an old relationship, but you also wouldn't want to cut ties with other people in the process.
Craving that crispy CLOY goodness?