It's Candy's sweet sixteen, so it's only fitting that we round up the sixteen things we adore about the magazine we love the most!
1 Candy Cover Girls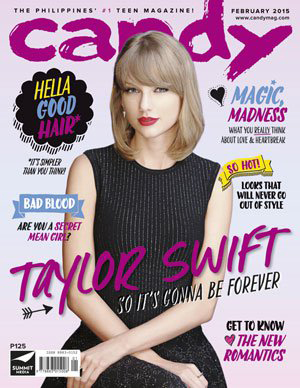 Candy covers always feature beautiful, confident, and inspiring girls (and guys!) who are #lifepeg-worthy. It's something we all look forward to every month. Definitely looking forward to more years of stunning covers!
ADVERTISEMENT - CONTINUE READING BELOW
2 Candy Cuties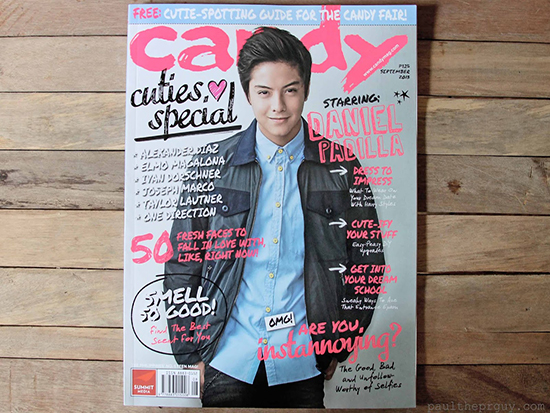 via paultheprguy.blogspot.com
Candy is also famous for all its Cuties! We love how these are guys are not just seriously cute but they also give us our much-needed male perspective on things like love and relationships.
3 Candy Team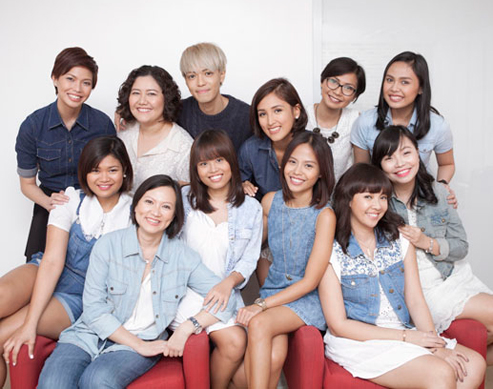 ADVERTISEMENT - CONTINUE READING BELOW
Let's give it up for the whole Candy team! We absolutely love the brilliant and fab people behind our favorite magazine. They just know us so well because Candy is definitely the most on point magazine for our generation. Don't they have the best jobs in the world?
4 Candymag.com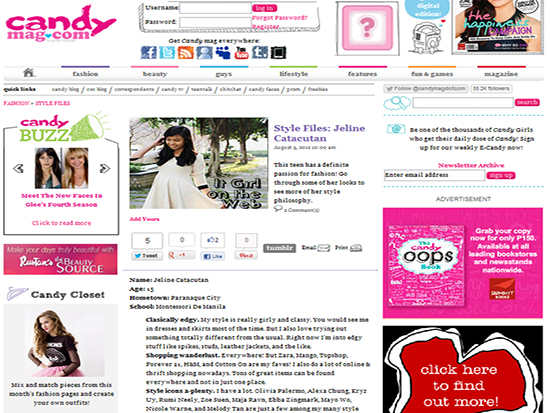 ADVERTISEMENT - CONTINUE READING BELOW
Our fave hang-out spot and BFF online, Candymag.com is the official website of Candy, the Philippines' Number one teen magazine! Through this portal, we can access everything Candy whenever and wherever. How awesome is that, right?
5 Candy Reader's Choice Awards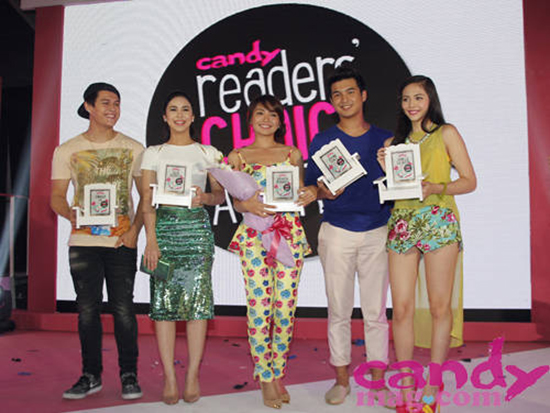 Think Grammy Awards but ten times more fabulous because you get the power to choose the winners! There are a lot of different categories like Favorite Actress, Favorite Love Team, Favorite TV show, and loads more. We love this annual awards show because we get to recognize our favorites all in one unforgettable night!
ADVERTISEMENT - CONTINUE READING BELOW
6 Candy Fair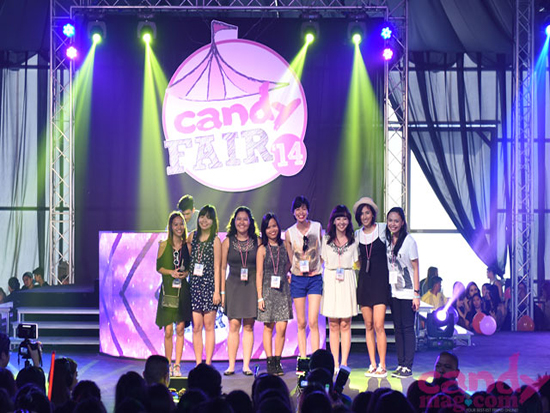 It is the biggest and most exciting annual Candy event loaded with fun booths, games, freebies, performances, Candy Cuties, celebs and of course, Candy Girls. The annual Fair is always such a blast that simply can't wait for #CandyFair2015! Fast forward to September, please?
7 Fashion Bible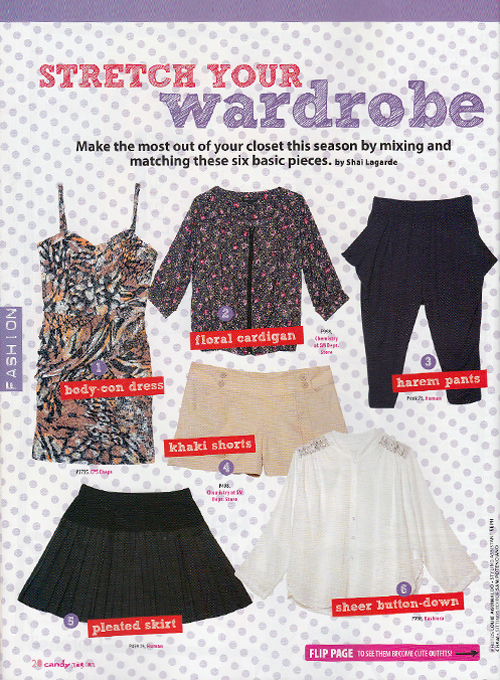 ADVERTISEMENT - CONTINUE READING BELOW
Don't know what to wear for a date, or for a party? Worry not because Candy always has our backs. Dishing out style tricks, style equations, and #ootd pegs, Candy is definitely our favorite style mentor!
8 Beauty Tips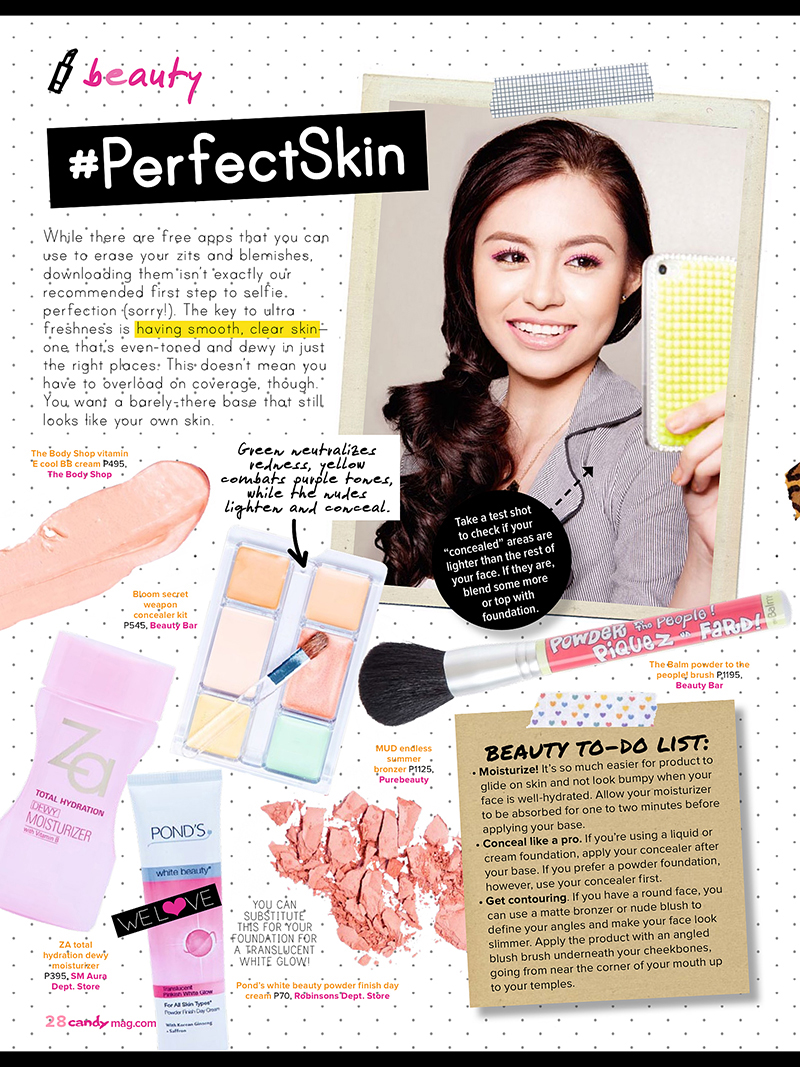 Candy believes that every girl is beautiful in her own way! Whether you have fair or morena skin, short or long hair, bold or sparse eyebrows, Candy teaches us to accept and flaunt our best features because they make us unique, and that is really the best beauty tip we can ever get!
ADVERTISEMENT - CONTINUE READING BELOW
9 Inspiring Articles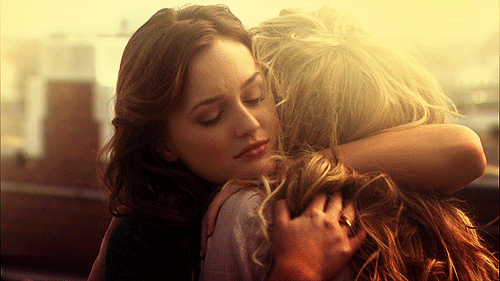 via giphy.com
Feeling scared for the future? Disappointed after a major failure? Feeling alone and lost? We love how Candy can make us feel better in a snap with inspiring and motivational words–definitely a BFF and a life coach rolled into one!
10 @candymagdotcom
Candy's Twitter and Instagram accouns are the best because you get your dose of Candy on your news feeds and take being a Candy Girl to the next level. Commandment: A true Candy Girl never misses out because she follows Candy on all social media accounts–it's never too late to hit up "follow," ladies!
ADVERTISEMENT - CONTINUE READING BELOW
11 Candy TV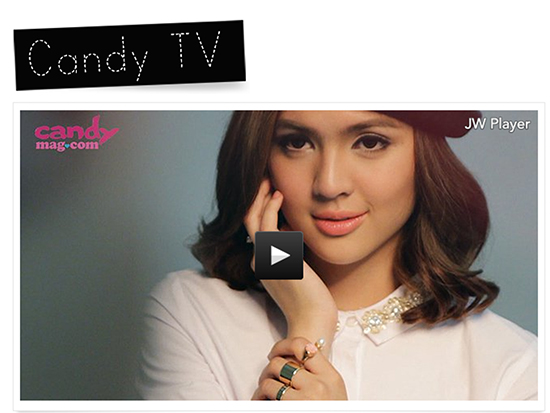 Candy TV allows us to watch celeb interviews, events, and cover shoots come to life! Oh, how we wish that this is actually regular channel in Philippine local TV, we would always be glued to it if it ever really happened!
12 Guy Confessions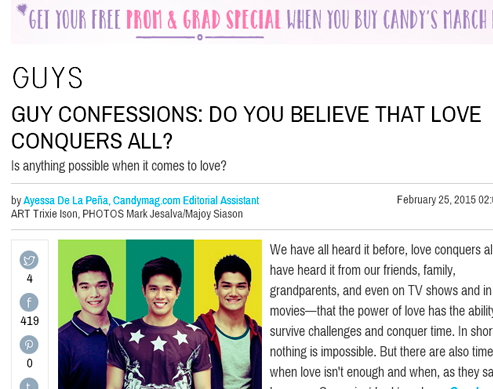 ADVERTISEMENT - CONTINUE READING BELOW
Before discovering Candy, we had no clue of what was really going on guys' minds. Up to now, we're still pretty clueless! But props to Candy for helping us decode the ever-complicated "male species". Excuse us as we make our way to our crush's heart in a jiffy!
13 TeenTalk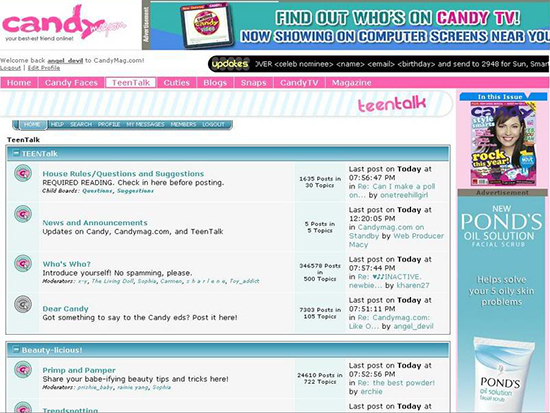 The best online thread for today's young adults! The best thing about TeenTalk is that it provides an avenue for the whole Candy community to discuss about everything under the sun. Don't have an account yet? Well, you are definitely missing out, so sign up now!
ADVERTISEMENT - CONTINUE READING BELOW
14 Trending Topics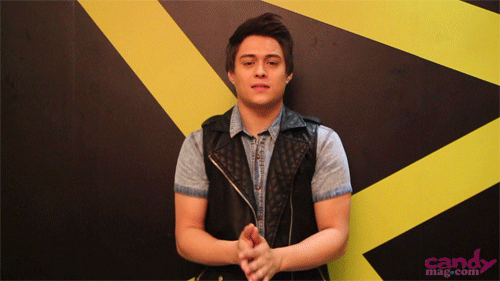 Thanks to Candy, we're always updated on all things now! Candy gives everyone the access to the latest and hottest news about your fave celebs, artists, and TV shows.
15 Movies, Books, and Music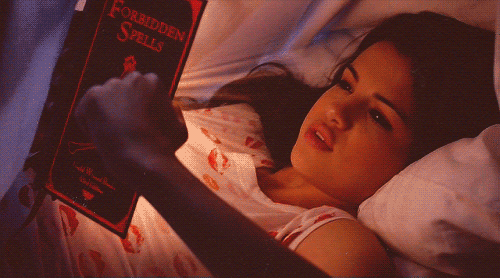 via alexistonks.tumblr.com
ADVERTISEMENT - CONTINUE READING BELOW
Candy feeds the book worm, the music enthusiast, and the film fan inside all of us! We seem to share our great love for good books, amazing movies, and solid music. It's absolutely cool that we love the same things–definitely a match made in heaven!
16 Candy Girls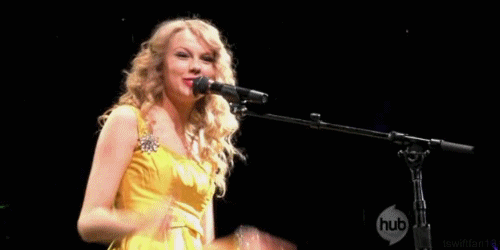 via miscgifs.com
ADVERTISEMENT - CONTINUE READING BELOW
The best thing about Candy is, YOU! Candy wouldn't have been around for 16 long years if not for your love and support Candy Girl and we love all of you for it!
What do you love about Candy or being a Candy Girl? Share your thoughts and comments with us below or tweet us at @candymagdotcom.