Features
15 Ways to Love Yourself
Shower yourself with self-love!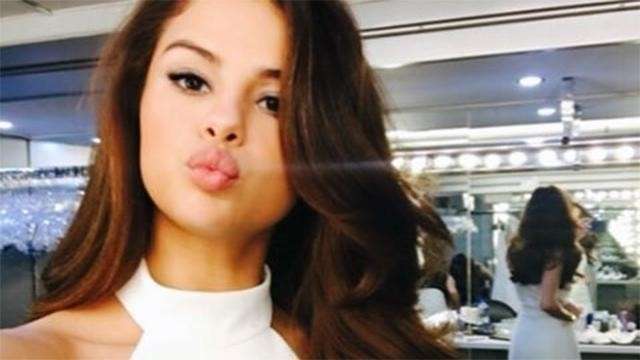 IMAGE Selena Gomez | instagram.com/selenagomez
Praise yourself constantly; highlight your strengths and adorable features or unique quirks that make up who you are as a pretty amazing person.
You were not created to please everyone, or get their approval, instead surround yourself with people who do love you and understand you best. They are Your people.
Rest.
You deserve rest, give your mind and body time to recover from day to day activities.
Surround yourself with positivity from the movies you watch, to the books you read, here's a list of good reads to help boost your positivity.
If you're more of an online reader, visit these blogs for topics that widely talk about self-care.
Establish a routine to allot a certain time to reconnect with your body, open a window and just breathe in the fresh air and set a positive mindset for the day ahead.
Consider yourself as your number one bff, don't forget to encourage yourself with creative criticism rather than harsh words.
ADVERTISEMENT - CONTINUE READING BELOW
Remember to nourish your body with a well-balanced diet, feed it with fruits and vegetables and drink lots of water. Skip the milk teas and fried food among other junk food.
Have a journal dedicated to self-love, these topics help discover who you are, what your goals and dreams are with bit of self-coaching.
Don't expect a positive result from negative input; you can't change with a negative mindset.
Affirmations lay out a positive path for you to strive in and greatly help in setting your mind for success and boosting your confidence.
Store items that bring you to your center and remind you that you are loved, include pics of your family, quotes and fave items that make you smile. 
Asses how you talk to yourself, have you told yourself more than once that you couldn't do it? This article greatly helps in the addressing how you can improve self-talk.
ADVERTISEMENT - CONTINUE READING BELOW
Give yourself direction and work towards short-term or long-term goals, by doing this; you also accept that you are capable and worthy. It can greatly affect what you set out to do when you have a visual reminder of them on your wall. Try it out!
Take an oath to love yourself fiercely, you deserve to be loved and that love should come from you first.
Iced, hot, and frapuccino-style!
Achieve that crunchy Chickenjoy skin.
What if CLOY is really based on a Pinoy teleserye?
Have you tried this internet-famous drink?
The local brand has partnered with charity organization Give PH to help with the donations.
If you're desperate for a cut, YouTube is your best friend.
She recently sang it again during an Instagram Live with husband Taylor Goldsmith!
They also had a short jam session!
"I was genuinely afraid I would die, because that is what it felt like."
If you haven't already picked up on that.