Once upon a time, a few mistakes ago, Taylor Swift's heart was broken.
But this was not your typical pretty boy who strums a guitar or a Hollywood heartthrob. It's PUBERTY. And boy, did Taylor see RED. Because she sings...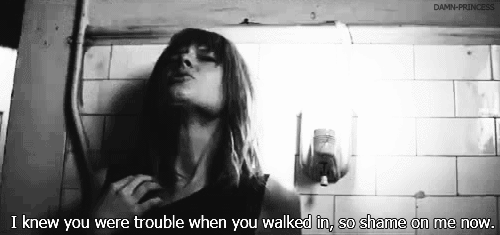 via tumblr
Unfortunately, most girls can't write songs and sing as awesome as Taylor. The non-celeb girl will have to face it with aplomb. But fret not, there's a Puberty Fairy and she will help you along the way. For now, you will definitely experience these:
ADVERTISEMENT - CONTINUE READING BELOW
1. PUBERTY = FLYING COCKROACH
Hitting puberty is like spotting a flying cockroach in your house. It's terrifying, fast, and all you want to do is scream! And, don't even try looking to your BFF for advice because she's experiencing the exact same thing and is just as panicky as you are.
ADVERTISEMENT - CONTINUE READING BELOW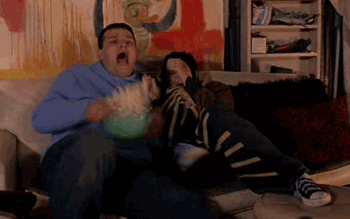 via tumblr
ADVERTISEMENT - CONTINUE READING BELOW
2. But KEEP CALM.
The Puberty Fairy works in mysterious ways. Think Zac Efron. Remember High School Musical Zac Efron? Here's a refresher: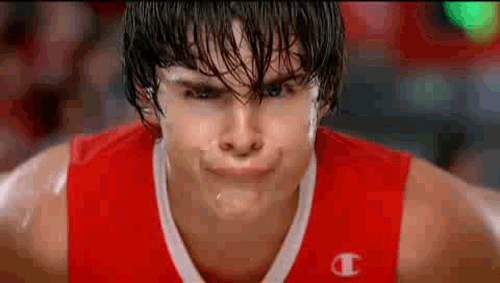 via tumblr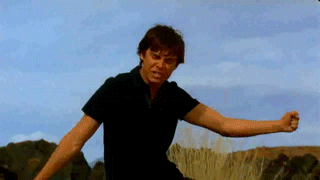 ADVERTISEMENT - CONTINUE READING BELOW
via college-social
It's makes you go FACEPALM for sure. But then he got all retro-cute in Hairspray as Link.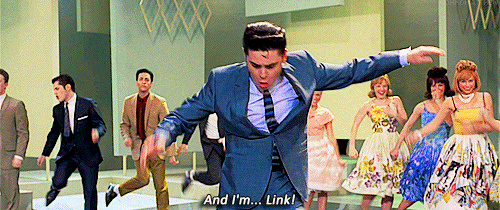 And from that point on, the awkward Puberty stage has left the Zef forever. Because the adorkable phase has long been gone. Meet the Zac Efron of now: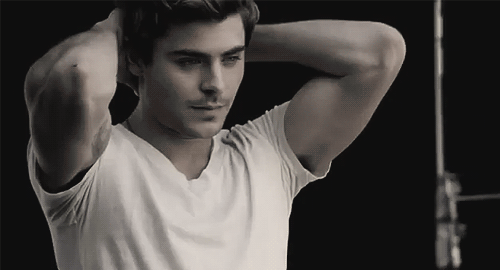 via crushable
ADVERTISEMENT - CONTINUE READING BELOW
DAYUM Puberty did you good, Zac Efron. Congrats on your face! (And to us all.)
3. In the meantime though…Yes, you have to wait.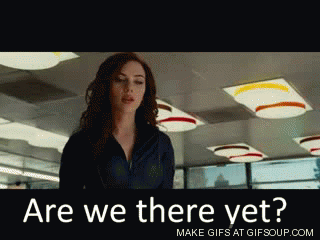 via wordpress
4. You will experience PIZZA FACE.
No, that's not pepperoni on your nose. That's a big, red pimple. And it always seems to pop up at the worst moments a.k.a. when you're about to see your crush or go to prom! Blocked pores become unsightly blemishes, so keep the puberty fairy and pimples at bay by making sure you only use gentle cleansers for the face that are certified made for teens!
ADVERTISEMENT - CONTINUE READING BELOW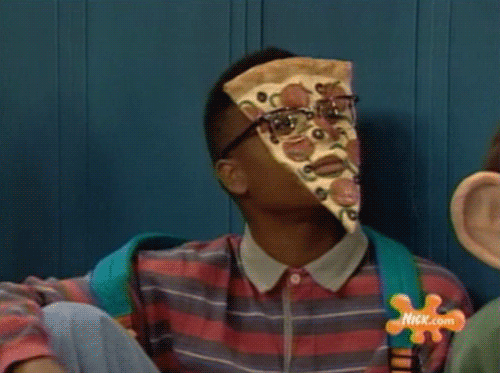 via tumblr
5. …and blackheads and whiteheads. I cannot.
Whether it's a big red pump on your cheek, whiteheads on your face, or blackheads on your nose, acne is acne! Those blemishes are clogged pores and totes make you feel insecure! No matter how tempted you get, don't pick and pop at 'em or use harsh soaps not made for acne-prone teen skin! It'll just get worse. Trust us. And it doesn't stop there…
ADVERTISEMENT - CONTINUE READING BELOW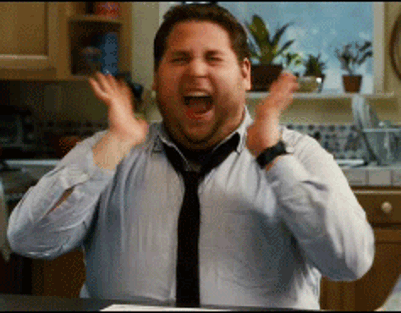 via wordpress
6. Shining, Shimmering, T-Zone
As Aladdin sings it in the animated classic, an oily face is indeed a whole new world for teens.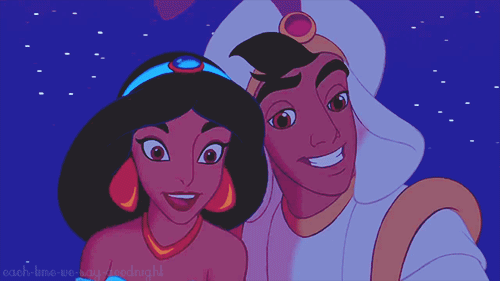 via tumblr
ADVERTISEMENT - CONTINUE READING BELOW
Shiny things are cool when they're new iGadgets for your birthday, teeth, or Rihanna's bright diamonds. But, when you've got a shiny forehead, those odd looks you're getting aren't people admiring your pretty face, dearie. That's excess oil on your T-Zone: your forehead and nose areas! Banish the oil with toner, oil film, and dab on some powder to rid you of that slick and icky look.
7. Time to break out!
Alongside your skincare woes is your monthly flow. It's inevitable and part of being a girl.
On average, Aunt Flo pays a visit every 28 days. And she's going to be your worst nightmare every month until you hit 50 or so. Those menstrual hormones will make you break out, you've got to deal. Stressing out will only make it worse. Be consistent with your skincare routine and hygiene. Unfortunately, as JLaw says...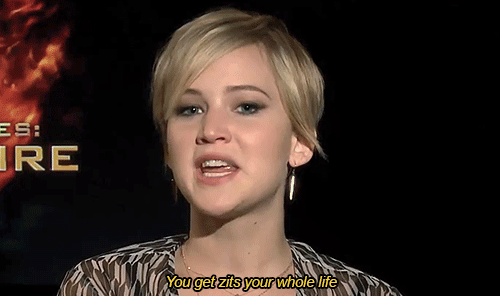 via tumblr
ADVERTISEMENT - CONTINUE READING BELOW
... if you don't do the proper methods of skincare. So always "Cleanse. Tone. Exfoliate. Protect. Moisturize. Repeat."
8. Your Stomach Will Turn Into a Black Hole
PMS is going to want to make you eat EVERYTHING that isn't nailed down. You will crave junk food, and feel bloated, and then hate life, and to make matters worse…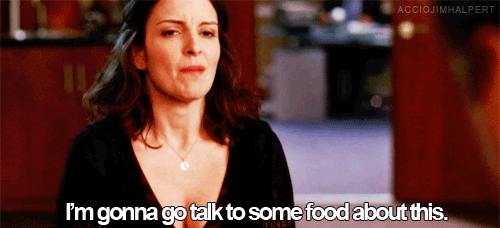 ADVERTISEMENT - CONTINUE READING BELOW
via technologytell
9. You will feel like your insides are being squeezed, punched, and ripped apart.
It's called dysmenorrhea, and it's your body's way of telling you that your period's coming. It's like Spider-Man's spidey sense, but instead of warning you that danger is near, it marks the coming of…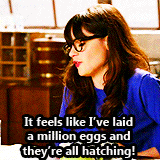 via rebloggy
ADVERTISEMENT - CONTINUE READING BELOW
10. BLOOOOOOOOOOOOOOOOD!
The first two to three days will be the worst. You'll be afraid to run, jump, or even sit. And don't even think about laughing too hard or sneezing because it will be like Niagara Falls or Moses turning the rivers red with the blood of the firstborn. While there's no getting around the fact that periods suck, do yourself a favor and use a sanitary napkin that has a raised center, anti-leak funnels, and a longer and wider all-night leak guard.

via tumblr
ADVERTISEMENT - CONTINUE READING BELOW
11. But the Puberty Fairy isn't done with you yet.
Yeah, she's annoying but be frenemies, it helps.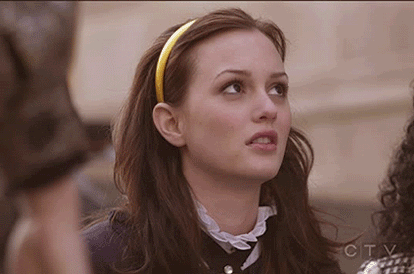 via giphy
12. Singing Panties!
Even when you're not on your period, your panty is still going to be really not-so-fresh. Heck, THERE ARE LIKE 3 SONGS ABOUT IT. Yes, singing panties.
ADVERTISEMENT - CONTINUE READING BELOW
13. So be a girl scout.
White discharge can happen anytime (not to mention sweat and pee, ew), so you need to be a girl scout and wear a pantiliner everyday to stay fresh down there. After all, it doesn't make sense to spend so much money on make-up, hair, and skincare when you feel itchy, smelly, and wet where it matters most, right?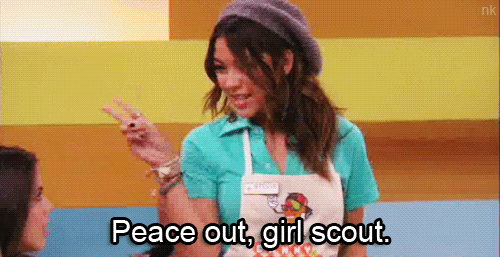 via wikia
ADVERTISEMENT - CONTINUE READING BELOW
14. So remember: Sometimes, you have to go through a Taylor Swift broken-heart-meltdown before coming back out on top with a hit record.
Puberty? SHAKE IT OFF!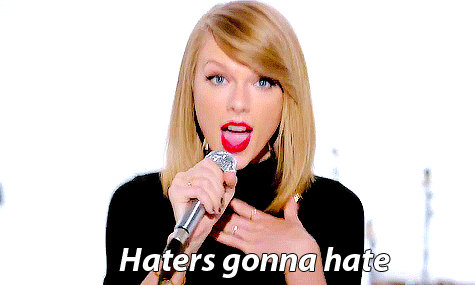 via tumblr
15. So don't worry, it gets better!
When periods, pimples, and unfreshness down there stress you out, just remember that trusted teen brands CLEAN & CLEAR®, MODESS®, and CAREFREE® have got you covered so you can keep calm and allow the world to see the real you.
ADVERTISEMENT - CONTINUE READING BELOW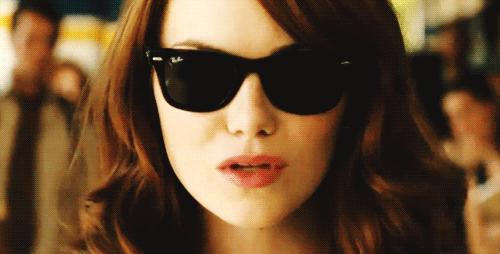 via mtv