Features
15 Reasons Why You Should Absolutely Love Life
Here's a reminder why you should enjoy life.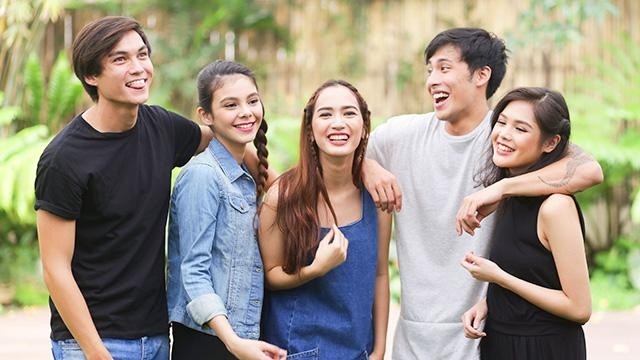 Your day-to-day is filled with hidden gems, "little" blessings that when you're mindful about, will give you joy in a BIG way. 
Don't feel guilty about taking trips to new places, joining workshops, or pampering and relaxing yourself. They are impactful to your mental and physical wellbeing and contribute positively to your growth.
This is a call only you can hear, don't overthink it and trust your gut feeling.
We can easily fall into a worrisome, stressful state which is hard to get out of. Practice positivity in the way you think and reap the benefits of peace of mind.  
ADVERTISEMENT - CONTINUE READING BELOW
You might not realize it, but you have a lot of relationships, ones you have with friends, family, in school, at church or work. It's easy to overlook the most important one to maintain, the relationship you have with yourself. Talk to yourself, give yourself encouragement. Most importantly, believe in what you're capable of.
CONTINUE READING BELOW
Recommended Videos
Try this exercise, list down what you do in a day and make small adjustments aimed at better, healthier alternatives you can easily do, say, choosing water over iced tea at lunch or spending more time with your family.
Simply let your actions speak louder than words and gossip should naturally die without reason.
ADVERTISEMENT - CONTINUE READING BELOW
Tell yourself, challenge accepted and focus on what you can control to make the best out of a situation. Worrying only worsens the situation.
Mistakes and slip ups are temporary moments in your life you need to break away from. If you keep them in the back of your mind, you'll always be held back from achieving what you wanted.
Go outside, take snaps of what inspires you, revisit a place you haven't been to in a while, rediscover your city. Grab a friend and go on an adventure.
Remember, each person's situation is different which is why you should be comparing your current self with the past self to see how far you've come. You've done a great job; so don't forget to give yourself a pat on the back.
ADVERTISEMENT - CONTINUE READING BELOW
Your feelings are valid. No matter what, even if you consider it small, insignificant and something that would pass, open it up to someone you trust and love to affirm your worth. You matter and your feelings do too.
You're putting a fight with expectations, standing tall against stereotypes and pushing yourself to your limits, daily, give yourself breaks and be gentle to your soul.
Respecting your worth is also saying no to bad influences, saying no to people, to bad habits and to negative thinking.
It's a life changing experience to change the way your mind sees a situation, a bit of positivity goes a long way and confidence is a powerful feeling that opens a world of possibility. Give it a try.
ADVERTISEMENT - CONTINUE READING BELOW
Some had college majors totally far off from music.
The result is absolutely hilarious!
For that authentic overexposed + grainy effect!
Like most fashion enthusiasts, Lexy dreamt of making her own clothes.
Your dye job will be your little secret!
The construction of her new house will start this year.
It all comes down to figuring out the best ways to style a crop top that best serves your physical features.
Period costumes, but make it 2021!
Our ultimate oppa is a certified sneakerhead!
From The Candy Bulletin Community