They say traveling is the best life teacher, and as a bon a fide student of the world.. I would like to share my favorite travel tips…
Identify what kind of traveler you are.
Are you a backpacker who likes to live with no rules? Do you prefer a little more luxury and comfort? Are you into music and the arts? Or are you the active sporty girl? Determining what type of traveler you are will narrow your choices down and will help you pick the destination that will cater to your personal interests.


Pick a theme.
Each destination, each country, each city shares a unique identity. What are you looking for? Could it be an exotic trip off the beaten path, an adventure of a lifetime with lots of outdoor activities, or partying like a superstar in a big city filled with lights?


Best Month to Travel.
Climate is a huge factor in travel and will contribute greatly to your experience. Make sure you research on the best months to travel to certain destinations so you can avoid snowstorms, heat waves, typhoons and other natural occurrences. If you travel during off peak times, you also save so much!


Set your priorities.
When you have a clear-cut understanding of your priorities, you will be more efficient in budgeting for a trip. Ask yourself, what are you willing to scrimp on and what are you willing to go all out for? Some people prefer to shop and will set aside a budget for that. Others enjoy eating and really put a huge premium on food expenses.


Research online for travel bargains.
Research, Research, Research. Participate in travel forums, go to several travel blogs, ask other friends, and read the newspaper! You have to allow yourself to make a well informed decision by studying the destination beforehand.


Book at least 4-6 months in advance.
Planning ahead saves you lots of moolah! You're able to compare one airline to another, you can avail of early bird hotel discounts, and you'll have more time to save for your pocket money!


Make a travel blueprint.
Spontaneity is a travel attitude that is admirable but being completely directionless is not ideal. Setting your itinerary and plotting out your travel plans carefully allows you to maximize your time and funds more efficiently. And because you're no longer wasting your time on deciding what to do each day, you actually get to do MORE during a trip and save a lot of money in the process!


Pick a travel buddy.
Your travel buddy is the most important factor in your trip! You could be best friends for 10 years but that does not automatically translate to "good travel buddy". Assess this person's traits before inviting him/her on a trip and ask yourself simple questions: Is she hygienic? Does she value money as much as I do? Is she open to learning new things?


Prepare to get lost.
Traveling is all about getting lost. The disorientation will pluck you out of your comfort zone and will allow you to really explore the new place fully. Don't be afraid to make mistakes and always be confident to ask for directions.


Understand the local customs and traditions.
So that you do not offend anyone or cause any conflict with the local residents, make sure you ask about local customs and traditions. Dress appropriately in public places, show respect to their religious practices, and never ever impose your own opinions and perspectives on others.


Hire local guides from small community based agencies.
I believe in supporting the local tourism and small communities of your place of interest. Hiring local guides also gives you a more authentic experience and not the commercial "touristy" kind of travel that most people are accustomed to. Plus, it's much cheaper too!


Stop yourself and soak in the experience.
Because of Facebook, everyone loves taking travel photos. But be sure you don't get too carried away with the picture taking that you actually hinder yourself from soaking in the experience physically, emotionally and socially. Take a break from your camera once in a while to just eat, breathe, and feel the new place.


Make friends with fellow travelers and locals.
Be friendly (in a cautious way of course) with the locals. They will share jokes and stories with you that will remain in your memories forever. Get to know fellow travelers as well, you can exchange travel stories and recommendations!


Observe how locals live and what values you can adapt.
I've always admired the Italians for being passionate about food, the French for their romance, and the Japanese for their cleanliness and efficiency. There are so many things you can pick up from different people who come from different backgrounds.


Be a good representative of the Philippines abroad!
I always make sure I talk about the beauty of the Philippines when I meet someone new during a trip. It's nice to be proud of your country and to project to others what a true Pinoy is—honest, responsible, passionate, and friendly.
ADVERTISEMENT - CONTINUE READING BELOW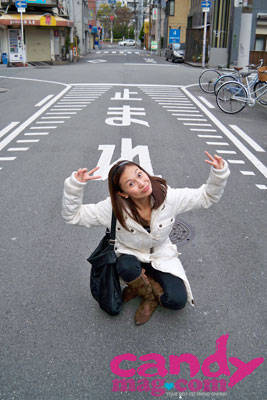 ADVERTISEMENT - CONTINUE READING BELOW