Features
15 Helpful Tips to Get You Started on Your Career Path
Not sure where you're going or how to get there? It's never too early to decide on these important questions with helpful tips we've rounded up for you.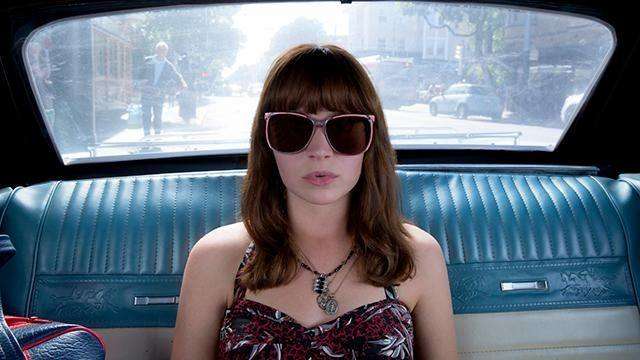 IMAGE Karen Ballard/Netflix
A career manifesto sums up your personal goals and will often be a point of reference when you find yourself lost in Jobstreet or classified ads. It's your firm stand on what you want to be and the elements that need to be present.
Mission statements aren't solely for companies and organizations, but just like one, your own version provides clarity in your job path, it's also a summary of your skills and values and how they're aligned with your goals.   
Why it's wrong to believe in "finding" your passion. In this article, the writer explains there's no special passion waiting for you, but you who have to go out there and cultivate what makes you curious and piques your interest.
It's an old quote that's very true, don't sit idly and expect your dream job to land on your lap. There are a lot of resources online and through networking (friends of families, relatives) that you can find a way to learn from mentors or work part-time.
ADVERTISEMENT - CONTINUE READING BELOW
Further explained, here are other ways you can increase your chance of getting the job you want with hard work and actually learning as you go along.
CONTINUE READING BELOW
Recommended Videos
Shoot for the moon; let your imagination go wild when it comes to what you can achieve. If you're thinking of working abroad or being the first woman to do this and that, don't let anything—or anyone—stop you!
Be committed! Don't let that inner fire burn out, that's why it's important to choose the job you really want, because it will be natural for you to do your best.
There'll be a time that challenges and balancing priorities can get a little crazy. Take some R&R, it's important to give yourself a break from time to time to refresh and get right back on track.
ADVERTISEMENT - CONTINUE READING BELOW
Do things that scare you, make you feel uneasy because it's a new path to take, if it's a chance to level up, try it! You won't know how well you'll do if you don't.
You will find yourself along with hundreds of other applicants looking for available positions, stand out with these questions you can ask the HR to engage and initiate. These will help you appear more responsible, while actually learning more about the company you intend to apply.
During the job interview process, put yourself in the HR's or company's shoes, and analyze why they ask certain questions that you get insight on what they need, you can improve your answers greatly when you consider it from their standpoint.
ADVERTISEMENT - CONTINUE READING BELOW
Easier said than done, especially when you're already facing the HR in an interview or your future boss, what more in front a crowd? There are 10 simple steps you can give your self-esteem boost and it doesn't involve long self-help books.
Down-to-earth reminders you need to hear to get yourself together!
Surround your social media feed with constant inspiration with the people who motivate you to be your own girl boss.
Perfect for those down moments when you're in a career rut and feeling a little lost. Give yourself 15 to 20 minutes per TED talk but the enlightenment you'll get will last you a career!
The twins also disclosed that Mavy is the "boy version" of Carmina, while Cassy is the "girl version" of Zoren.
Acting is just one of the many things she has to offer.
Looking for the perfect Christmas gift?
Alden is using his quarantine hobby for a good cause.
Before becoming the actress that she is now, Anya Taylor-Joy started out as a model.
Honestly, are you even surprised?
"I still failed so many more times after that, but I kept going."
UP placed 69th, beating out over 600 other universities in Asia.
Plus loads of Korean content!
Yup, the award-winning Filipino chocolate brand!
From The Candy Bulletin Community