Features
15 Empowering Quotes for Single Girls
"Single is not a status...it describes a person who is strong enough to live and enjoy life without depending on others."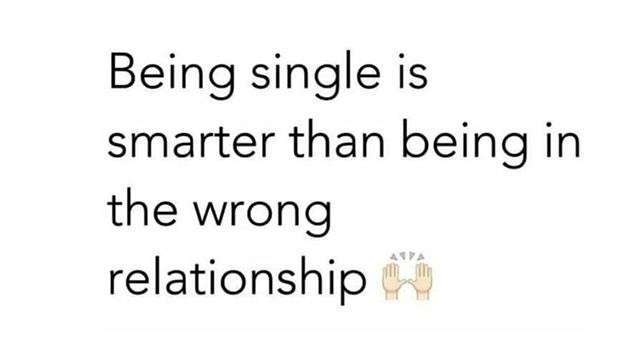 IMAGE bhosdike.in via Pinterest
You don't need someone to complete you; you're whole in the way you are. And if a person comes along, it's to complement who you've become.
Your current state is a journey of self-discovery; find out what you're passionate about, what your beliefs are because this is your time to explore your place in the world.
You don't settle for anything less than what you deserve. Being in a relationship is a process of give and take; don't let the wrong person take your heart away.
Think of it as a stand to anyone who questions why you don't have someone already, you are single and enjoying life, and there's not one bit wrong with that.
ADVERTISEMENT - CONTINUE READING BELOW
Believe in your own pace, you don't rush into a relationship for the sake of the status, your standards and values for a partner are worth the wait to find the right one. 
CONTINUE READING BELOW
Recommended Videos
Whether you've been single your whole life or have gone through breakups, your experiences shape who you as a stronger and wiser woman. Don't see it as regret, only a better you.
Let's change the misconception that being single is lonely or sad, you can be enjoying your life even without a partner, when you're content with you are, your happiness does not become dependent on someone else.
ADVERTISEMENT - CONTINUE READING BELOW
You are completely aware by the fact that you're single...and content with it which means you're setting out to achieve your goals on your own terms, focused on yourself. Go get 'em.
Don't let society tell you that you need someone to be happier or better, your achievements, beliefs and traits that makeup who you are as a single girl is 100% you. Be proud.
Being single offers the peace and solitude that allows you to focus on your needs, fall in love with yourself and discover your potentials. Maximize this opportunity.
A plan is set out for you; believe that it will come on its own time. Don't let anxiety and worry disturb your peace and distract you from your goals.
ADVERTISEMENT - CONTINUE READING BELOW
You've got your eyes wide open this time around, and you know being single was the best choice you made.
Tell your single self that you are beautiful. Hearing someone else tell you how pretty you are may be nice, but hearing it from yourself is acceptance no one but you can give.
You are single because you're generous in your time to find that right person to love your imperfections fiercely. And you'll be so glad to have waited.
Becoming who you are is a single's journey. No one can stop or start your path of discovery but you.
The project is said to be pushing through in 2021.
Tthe Kapuso star also recently ventured into video game streaming.
The twins also disclosed that Mavy is the "boy version" of Carmina, while Cassy is the "girl version" of Zoren.
Acting is just one of the many things she has to offer.
Looking for the perfect Christmas gift?
Alden is using his quarantine hobby for a good cause.
Before becoming the actress that she is now, Anya Taylor-Joy started out as a model.
Honestly, are you even surprised?
"I still failed so many more times after that, but I kept going."
UP placed 69th, beating out over 600 other universities in Asia.
From The Candy Bulletin Community